osu_killernuts
Member since 30 September 2013 | Blog
Favorites
SPORTS MOMENT: 2003 BCS championship game
COLLEGE FOOTBALL PLAYER: Sam Hubbard and Malik Hooker
NFL TEAM: Chicago Bears
NHL TEAM: Chicago Blackhawks
NBA TEAM: Cleveland Cavaliers
MLB TEAM: Cleveland Indians
SOCCER TEAM: God intended for us to play football
Recent Activity
Was these guys part of the committee voting on this?
Call me crazy, but I want to see Bama vs. scUM, Ohio State vs. Clemson. Urb can avenge his loss to Clemson while it would be great to beat either Bama or scUM in a championship game.
Although, if scUM beats Bama I'm sure that Harbaugh will lobby that they already won the championship by beating Bama and the GAME part 2 should be canceled.
This is why all kickoffs scare me at the end of the game that is seemingly already won.
I decided to play the what-if game today over lunch, this is what I could come up with based on winners this upcoming weekend (in all scenarios I have 'Bama winning because Florida is dumpster fire):
Winning teams: Wisconsin, Clemson, Washington, Oklahoma....playoff is Bama, Clemson, Ohio State, Washington (followed by Oklahoma and scUM)
Winning teams: Wisconsin, Va Tech, Washington, Oklahoma....playoff is Bama, Ohio State, Washington, _______ (no clue with #4, but considering Ohio State has already played Wisky, Oklahoma and scUM - one of those teams is #4 to generate best possible ratings) with that - I think scUM should get the nod over Wisky and Oklahoma
Winning teams: Wisconsin, Clemson, Colorado, Oklahoma....playoff is Bama, Clemson, Ohio State, scUM/Wisky?
Winning teams: Penn State, Clemson, Colorado, Oklahoma....playoff is Bama, Clemson, Ohio State, scUM (is that right?!?)
I guess my point here is this weekend is going to have some crazy situations play out. If there is one upset, the selection committee is going to have a tall order to get this right. The way this season has been, I will not be surprised if Colorado beats Washington. Clemson should handle Va. Tech, but Clemson did just slip up against Pitt while playing patty cake with FSU, NC State, Louisville, Troy and Auburn this season. The Pitt loss seemed to be their wake up call but I do remember Bud Foster drawing up a great defensive scheme against the Bucks the past couple years.
In conclusion, if the football gods are real - please give me Bama, Clemson, Ohio State and scUM....because I would love nothing more to beat any two of those teams to close out this year.
Which is a good strategy when you aren't facing extremely elusive returners like Peppers or Lewis. As much as it pains me to say, those two were scary in the open field or reversing field in the return game.
Hooker keeping his focus on the present instead of daydreaming about the future and $$$. E+R=O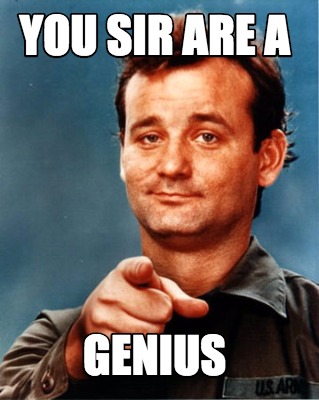 I'm just a huge fan of finding a player that can blast it out of the endzone. If that player doesn't exist presently on the team, we need to find him in the future.
Until then, I'm cool with a pooch kick to the opposing 25-30 yard line with little to no chance of a return. Unless in the meantime, Cam can learn to pooch punt it off a tee...
What's up with all the 'tree fiddy' comments? Why not pay four large?
Oh Christ, it's only Wednesday.....
And again, I am so glad Urban and Co. are staying relatively quiet on the homefront and in the media.
Why do I have tears in _y eyes and goosebu_ps all over yet I ready to go KICK SO_E ASS!!
It's funny that we lived in the BCS world and had to get to top 2 to play for the title. Now we have a playoff for 4 teams and we want an 8 team. It's funny that we don't just accept the system for face value and accept it for what it is and the revenue producing machine it has evolved and morphed into.
Speaking of revenue producing....that is based on ratings. And the Buckeyes have one of the strongest if not the strongest fan bases nationally. Win two games and the Bucks are in the playoffs because it is all about the money, regardless if they are a top 4 team or not (although I believe they are)
Another slow start and first half on the horizon with halftime looking like 10-10 tie.
The home team wakes up at halftime and plays with a fire in their belly to final mark of 45-16. Curtis Samuel gets the daily double of 100 rushing and 100 receiving yard with 2 TDs while JT accounts for 4 TDs while the defense has a dominant second half.
I'm taking my girlfriend to her first Buckeye game this Saturday also as she is now ready to lose her Buckeye gameday virginity. She did not grow up in Ohio so she has no idea what to expect. We are definitely hitting up Skull Session and will be in the stadium in plenty of time along with enjoying some adult beverages beforehand.
She thinks I'm an idiot for already being giddy about going to the game but I keep telling her it will be the best sports experience of her life.
Wait....it will be the best sports experience of her life (there I fixed it).
Samuel needs to be more involved in the running game. Play calling not good, execution not good, lose the fourth quarter...game over
The zero touches for Samuel first quarter plan in baffling
Big day for JT, Samuel, Weber and the Silver Bullet defense (and another week of zero punts for the Bucks).
tOSU 63 - Indiana 7
As much as I like the way Weber is running and playing....I feel like if the game is on the line, in a hostile B1G environment, Samuel gets the nod of Weber. Samuel has the experience on the field along with the trust of the coaching staff to continue to get as many or more touches as the season progresses. I truly believe that Samuel hasn't fully been unleashed as the best is yet to come.
Please remind me.....what the f*** is a Hoosier?
Booker or Baker.....Baker or Booker? Yes please #buckeyeproblems