osugreg04
Dayton, OH (via Marietta, OH)
Member since 27 September 2013 | Blog
Helmet Stickers: 513 | Leaderboard
Favorites
SPORTS MOMENT: January 2003... Oh come, let's sing Ohio's praise...
COLLEGE FOOTBALL PLAYER: Today? Braxton... All time? Krenzel
COLLEGE BASKETBALL PLAYER: Aaron "Baby Face" Craft
NFL TEAM: Pittsburgh Steelers
NHL TEAM: Columbus Blue Jackets
NBA TEAM: Ugh, NBA
MLB TEAM: Cincinnati Reds
SOCCER TEAM: Columbus Crew
Recent Activity
Typing S&G just reminded me of the Scarlet and Grey Cafe on High #memories
That being said, when the Buckeyes are barreling into late November with all of the high honors still in play, it's impossible not to be simultaneously filled with anxiety and euphoria. That's when watching Ohio State is at it's best: You want to cheer and vomit at the same time.
This perfectly articulates how I feel every week watching the S&G
Bourbon is a 51% corn, 49% other stuff mixture that basically colors in its otherwise flavorless mash bill with fermentation and charred American oak.
... and 100% amazing
Always an UV for this gif
Very logical, down to Earth comments. Not much fluff. Of course I'm a homer, but then again, so are you.
Considering what we think we know about these recruits, and all these red shirts, and only losing a few seniors, and a (possibly) healthy #5, ummm shhh #nextyear
Nobody is twisting your arm to read them
I guess my only point with the post is that the bantering about QB's on 11W has either been "Quarterback Controversy" or "Build a bronze statue of JT." I want us to take a breath and remember Braxton is amazing in his own right and let's slow the roll on those kinds of conversations.
I'd take the over easily. More like 25-30% especially if we somehow make the playoffs.
I'd say we missed Brady's sister more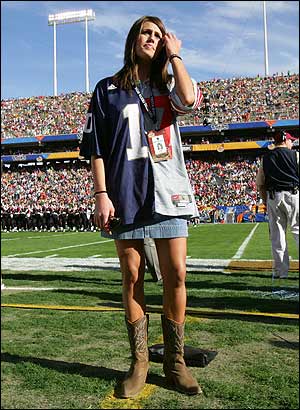 Come on 11W, you're better than this. Ok, mid-March leading up to the Spring Game, then I get it. But now? Really?
"says corporate america is terrible, spends all day on LinkedIn looking for a job" meme goes here
Actually SEC schools each regularly get 44 recruits per year #oversigning #itsnotalieifyoubelieveit
Man, a heavy skully this morning. Can't say I'm surprised by any $EC shananagans. I just wish Yahoo Sports or the NY Times or SI would sink their investigative teeth into it. I can't help but wonder How Deep it Went
Ramzy: It's only a QB controversy after Braxton Miller can pass a physical and look like he's supposed to look in practice.
While I'm an unabashed Miller guy (#re5pect), this is the most truthful truth that's ever been thruthed
As a Steelers fan, this will haunt my Friday. I miss the #soothers
It doesn't make up for 2006, but sticking it to FLA with Baker feels pretty nice #neverforget
I'm sure after our 21 first quarter points, it will get nice and quiet in there.
With a name like 'Scarlett," it's a no brainer!
I agree with DJ on his point about um. I mean, ideally, we want them to be undefeated and then beat the tar out of them because that makes us look the best, but if they're going to lose one game, they might as well lose them all.