osugreg04
Dayton, OH (via Marietta, OH)
Member since 27 September 2013 | Blog
Favorites
SPORTS MOMENT: January 2003... Oh come, let's sing Ohio's praise...
COLLEGE FOOTBALL PLAYER: Today? Braxton... All time? Krenzel
COLLEGE BASKETBALL PLAYER: Aaron "Baby Face" Craft
NFL TEAM: Pittsburgh Steelers
NHL TEAM: Columbus Blue Jackets
NBA TEAM: Ugh, NBA
MLB TEAM: Cincinnati Reds
SOCCER TEAM: Columbus Crew
Recent Activity
Ole Miss is Ole Miss = $$$$$ & hookers, FYI to those who don't know
No mention of MENSA? Finish your drinks, each of you!
It's not just Nike who's cashing in on the black jersey gimmick
Who downvoted you for that comment???? +1 from me to offset the madness
Black jersey freakout time!!!
Urban is like the complete opposite of "the punt is the most important play in football" days. And yet somehow, I've found room in my heart to love both of them.
*too
Just GIVE IT TO HYDE!!!! Sorry... still not over that play call
522
522
YES! I knew it had to be an 11W-er who threw that in there. It's like a little code word we have to recognize each other in public.
LIGHTENING BOLT! Hey 11W, let's make that a thing. Like a secret handshake. It's either incredibly brilliant or the dumbest thing ever.
He's throwing his... hat... in... the... ring?????
Haha LOVE YA BROTHER! Love it.
Rumor has it this all started because the coach picked the struggling Elijah to start at QB instead of the more steady Abe.
I really do think this whole QB support thing is a display of authentic fans and the posers. I'm risking massive DV's here, but honestly, we're coming off of a national title and we are rolling with the best team in the nation. Let's trust the coach and go with not only his gut, but with our national title winning QB. And look, if he struggles, then we all know JT will get an opportunity. Come on people. Anyone who boos Cardale Saturday should be escorted out of the stadium and stripped of their Buckeye gear.
No reason not to trust Urbz here. When this team flips the switch, it's on like Donkey Kong.
I will forever be a Tressel Troop member
Joey Galloway is a behind the scenes monster
Ya don't say?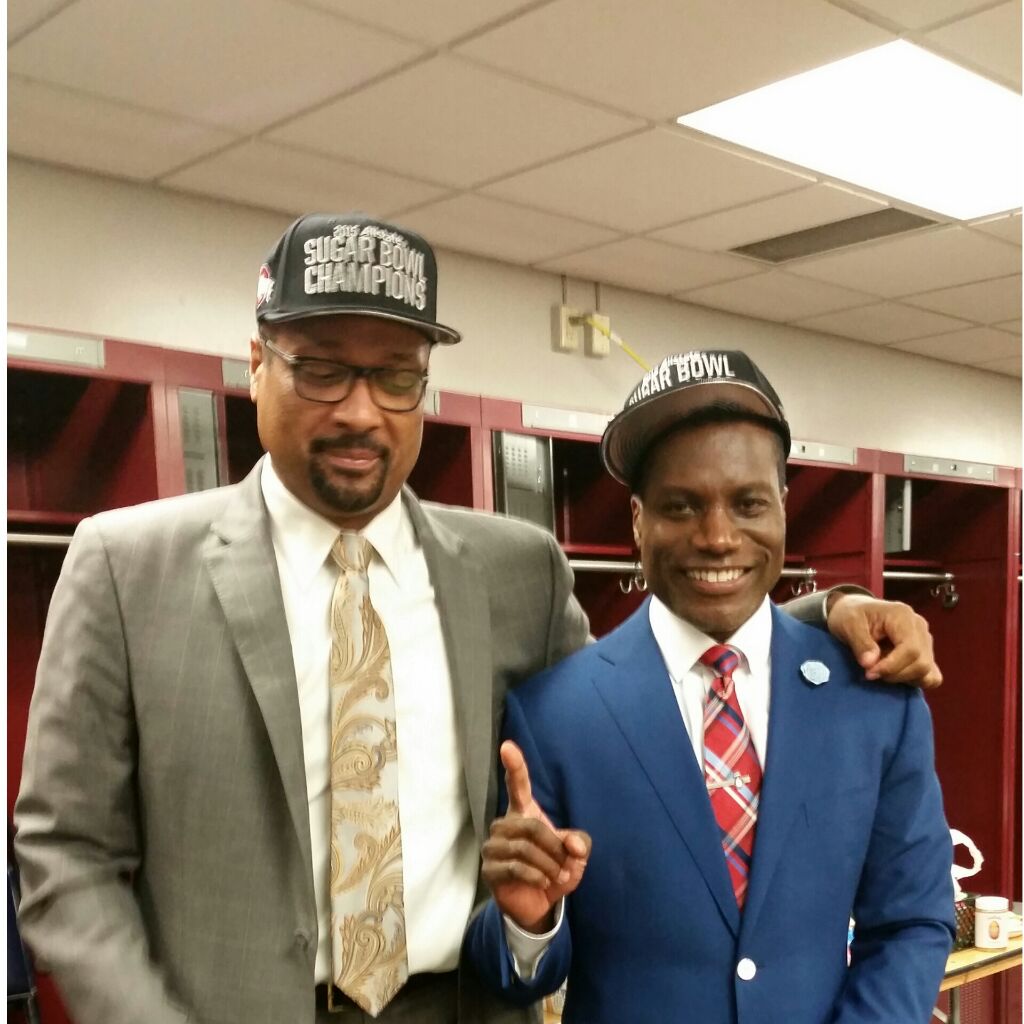 It's the closest Michigan has come to a national championship trophy since the second term of the Clinton administration.