OSU_Football_is_Life
---
Adana, Turkey (via Jackson, Ohio)
Member since 25 June 2014 | Blog
Helmet Stickers: 279 | Leaderboard
Recent Activity
Holy Buckeye! I agree, sign him up.
ND anywhere above 6 is to high
I want a flip
Need big things from the D against VT. Hope the O-line got the kinks out against Navy and starts strong.
That was a smart throw, didn't over throw, but still gave Devin a chance to do something once it was caught. Ball traveled a little over 40 yds, and looked good the entire time. Very excited about the young talent on this team. I'm expecting big things for the next few years! Go Bucks!!!!
Agree completely, Sweat is a monster!
I'll be watching for the flip. In the meantime I'm watching this flip.
Miller's final chapter has not yet been written. A healthy senior season will largely be the key to his legacy and our efforts to pursue a Naty. Depending on how this season goes will determine his placement on this list; if he rises to the occasion and has a truly special season he may, in mind, move up to the best 5 star we've had.
I think Bosa has the opportunity to do something special in his remaining 2-3 seasons and could be one of our all time greatest players.
I was surprised to see this, I didn't think Hoke did a dance for anything besides food.
Two thumbs up for the double 5 star commit and bouncing back!
On our way to #1
I'm so excited for tomorrow, better than Christmas
So can someone clarify for me? If Harris was originally a TTUN verbal, and eventually commits to another team is this considered a flip?
I'm so excited for Wednesday and the rest of July!
The only way I see Chris Clark having any success recruiting for TTUN is if he takes this approach.
Does it have to be one moment or one game? Outside of recruiting news, I'd be happy about forgetting the entire off season.
Positive GIF party please!!!!!!!!!!!!
Anyone else thinking that maybe a couple other recruits will jump at the opportunity to announce on the same day to the same school...maybe try to one up what a few others did with Alabama a while back? With the number of commits we currently have and a projected class size between 16-20ish (depending on who you talk to), there may be some urgency for uncommitted players to secure their spot in Cbus. Would love for the Bucks to be the recipient of those good fortunes (especially with the level of talent UFM is chasing right now).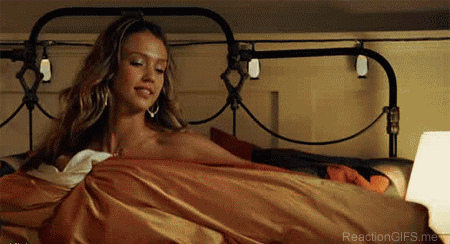 I think we can all agree we want both of these young men to be Buckeyes. But, did you know Jessica does too?
I really like this kid. Motivated and clearly completely committed to the program and his dream school. I also love the fact he's hungry and ready to work for what he wants. I'm not concerned with where the recruiting services have him ranked or graded. This is a kid that will put the effort and training into succeeding because he has attitude and motivation, something the *s don't cover.
Trying not to read too much into this. Hoping both announcements. On the same day means good news for the good guys. Staying optimistic!!!!