Osubuckiii
from Warren
Member since 20 January 2013 | Blog
Helmet Stickers: 122 | Leaderboard
Voting Record: 0 / 0
Favorites
NFL TEAM: Steelers
NBA TEAM: Cavaliers
MLB TEAM: Indians and Reds
SOCCER TEAM: Soccer, Really??????
Recent Activity
Notre Dame is our coaching pipeline!!! I wonder if Tony Alford called all of his recruits before deciding? I hope he called the HC for Cass Tech because apparently he needs to know everything before it happens, I guess???
I have posted about this in another forum topic but....Who tells their employer or manager that you are looking at other opportunities or leaving until its been decided? It seems like Drayton handled this like most people would, keep it quiet until you know what you're going to do. Not knowing any details, why would Drayton talk about leaving with Weber if he hadn't said anything to OSU / Urban or made a decision?
While it's rather unfortunate that Drayton is leaving and yes it seems shady but I don't have an issue with it. How many people tell there employer and others that they are interviewing or thinking of leaving/accepting another opportunity somewhere else? I certainly have not and probably will never. Would you tell your employer that you are taking the day off to go interview elsewhere? It seems like Drayton handled this like most people would, keep it quiet until you know what you're going to do. Not knowing any details, why would Drayton talk about leaving with Weber if he hadn't said anything to OSU / Urban or made a decision? Anyways it will be interesting to hear what Stan and Urban have to say about all this. There will be plenty of speculation that's for sure.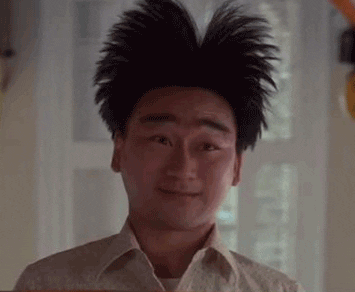 Great News but the Donger needs food!!!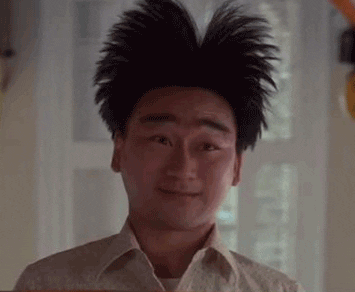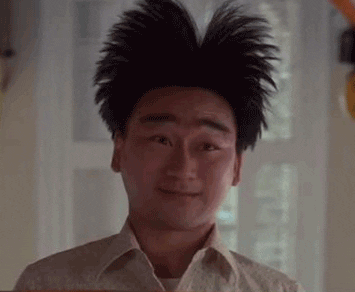 We need Ambassador Elliott to have a talk with the Beckner family. My guess is He seals the deal with Beckner. An ex-Missouri football player selling them on Urban Meyer and why Urban can be trusted, could we ask for anything better!!!
Bright Coach that relates well to the athletes. Wish him all the best in Houston. Might be a great opportunity as its rumored they will join the Big12.
I predict that Braxton Miller will transfer to Houston this next season. To me it makes perfect sense, Miller can come in right away and contribute since he knows the offense, help the "other" Qbs learn the system, and Herman can focus on other areas as Miller should not require too much attention. I just can't see not giving the offensive reigns to Barrett now, in this case everyone wins!!
We shall see.
Looks like Jerome is staying home!!! Hallelujah!!!
I am am huge Braxton Miller fan but in analyzing the situation, I think that Braxton's ship has potentially sailed. I say potentially because there are too many variables, what-ifs, injuries, etc so anything is possible. But if JT continues to progress as he has shown thus far this short season, I am betting Braxton will not be back next year to avoid the situation and move on to attempt an NFL career. JT is the future so the staff should continue moving in that direction letting him lead the team. The question that will need to be asked at the end of the season is, What is gained with starting Braxton? Or What is lost by JT not starting? In my opinion, playing Braxton over JT for one only year would be taking a step backwards in moving forward with our future direction. Again this is assuming JT continues to progress as he has this short season. Alot can happen before the start of the next season so only time will tell but I believe the staff will assess and make the right decision for the 2015 team and the future.
The latest count I recall is that there are only 13 seniors on scholarship. I added a few for attrition that's where 15 or 16 came from. I get the feeling they will not over commit scholarships this year. Who knows what will happen....I will leave that to the folks getting paid the big bucks.

That would be a nice class definitely but will never happen. There are not enough scholarships available for those who have committed, those who are being purseued aggressively (Scott, Harris, etc), and those mentioned in the post. I suspect the remaining scholarships will go to Hilliard, Cornell, Baker, Scott, Harris, and another DL. That would put us at 16 which would be higher that what they were planning for.
What he states doesn't seem accurate. Hilliard had to leave early to get back to Cincinnati. Just some troll trying to make some noise.
Per the Ohio State Library.
Why are we called "THE" Ohio State University"?
In 1986, a new University logo was introduced in the hopes of moving away from the "OSU" symbol, which had been used since 1977. The change from simply "OSU" was said to "reflect the national stature of the institution." University officials wanted the institution to be known as "The Ohio State University," again, since OSU could also mean Oregon State and Oklahoma State University.
However, the "The" was actually part of the state legislation when the university was renamed in 1878. The following excerpt is from the Board of Trustee minutes:
"...the educational institution heretofore known as the 'Ohio Agricultural and Mechanical College,' shall be known and designated hereafter as 'The Ohio State University.'"
Those who wanted the name change thought the original name was too narrow in scope, and that it was inadequate for the institution that was the only beneficiary of the land grant act. President Edward Orton was insistent that a new name would separate the institution from other colleges in Ohio.