osubuckeye4life
Member since 13 February 2012 | Blog
Helmet Stickers: 1,503 | Leaderboard
Favorites
SPORTS MOMENT: Buckeyes winning the National Championship in the 2002 season.

My Red Sox coming back from the dead against the evil empire. The Evil Empire shot out to a 3 games to none lead. All hope was lost until miraculously, The Sandman surrendered a lead off walk in the ninth inning. Roberts was put in as a pinch runner and stole second! Mueller was at bat and hit a single off The Sandman allowing Roberts to tie the game!
Later in the 12th Manny Ramirez hit a single and then Big Papi crushed a two run homer over the Green Monster.

Game 5 was a 5 hr and 49 minute barn burner with the Sox winning.

Game 6 Red Sox ace Curt Schilling pitched a gem.

Game 7 The Red Sox would not be denied and destroyed the Pinstripes.

After that the Red Sox swept the Cards to win their first World title in 86 years!
COLLEGE FOOTBALL PLAYER: Eddie George
COLLEGE BASKETBALL PLAYER: Greg Oden
NFL TEAM: Indianapolis Colts AFC, Green Bays Packers NFC.
NHL TEAM: CBJ I still believe!
NBA TEAM: I don't like teams I just follow players
MLB TEAM: Boston Red Sox AL, Atlanta Braves NL.
Recent Activity
This kid could be an absolute steal.
I hope the best for Campbell!
I think he makes it on the first ballot.
The on the field accomplishments outweigh the off the field stuff.
Let them have their moment.
Come soon ours will.
Thanks for the pics Walt!
Wow, Johnny Dixon's frame does not look like someone fresh out of HS.
Curtis Grant looks so beastly! I hope he can finally put it all together and have a great final year. I think Kwon pushing him hard is going to help a ton!
Speaking of Kwon, he definitely looks the part and I can't wait to see him battle with Grant for the MLB spot.
I bet the A crew from Bristol is on the first flight out of Boston to Cbus.
I hope this is wake up call for Ray and he can turn his life around eventually.
So much talent in FL, I can't wait to see who else tOSU can land. Gibson would be a walk off home run but Gibson, Holland, Lane, & Ridley would be out of the park game winning grand slam!!
Slam's play is going really dictate how far this team goes in March. At this point it is tough to say what will happen in the next month but it will be exciting to watch.
Such a great cause! Prayers out to anyone that is fighting this horrible disease.
Welcome abroad young Mr. Slade!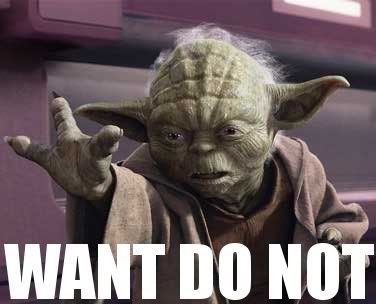 What does three Boron attoms have to do with the Brownies?
Wilson is a speed demon and we have more coming soon.This team has a embarrassment of riches of team speed.
This kid is like Reggie Bush.
'GOOD GOD ALMIGHTY! GOOD GOD ALMIGHTY! THEY'VE KILLED HIM! AS GOD IS MY WITNESS HE IS BROKEN IN HALF'!
The call as the new pres 'introduces' himself to Jabba the Hoke on the sidelines of 'The Game'.
Another masterpiece Ramzy, a true wordsmith.
I like when the students actually dress up. Like the ones that would wear vests during the Tress years. Or the S & G Road Warriors during the Laurinaitis years.
I too have wondered this as well. What is with the S&G Cousin IT? This thing also looks kinda like Grimace.
What is it supposed to be?
Awesome job by Coach Smith! Huge turnaround from before. I believe he had one of the lowest evaluations of the whole staff last year?
Way to step it up and keep on the great work!
Chris Winkie thinks Aaron Craft has been at tOSU forever.
I also agree that Ginn Jr. should be either 1B or 2 behind Troy. He was such a special player that only comes around once every decade or so.