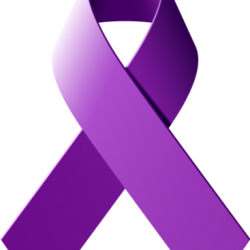 OSUBias
---
Minneapolis, MN (via Akron)
Member since 23 January 2012 | Blog
Favorites
SPORTS MOMENT: Live was during the Fiesta Bowl win over Notre Dame, watching Ted Ginn lined up in single coverage and presnap predicting the ensuing touchdown.
COLLEGE FOOTBALL PLAYER: Antoine Winfield
COLLEGE BASKETBALL PLAYER: Lawrence Funderburke
NFL TEAM: Browns until Satan moved them, now NY Jets (wife)
NHL TEAM: (crickets)
NBA TEAM: Cavs
MLB TEAM: Indians, but don't really care
SOCCER TEAM: Any EPL team, their passion is contagious
Recent Activity
83k seats? Do you even stadium, bro?
Great post. Never watched it like that, with the idiot juxtaposition. Journalism score is is high in that video.
Bauserman: "Challenge accepted!!!!!"
I'd be really curious to know how much % clicks 11W lost when the Hurry Up went on hiatus. Wonder if it moved the needle other than visitors at this particular time of day. Either way, it's so beautiful to see it again.
Man, I hate when this stuff happens.
No we lost to the effing gators...again. 3rd time in less than 12 months
Why not just make a satellite dish so you can stay there AND watch current OSU games?
It's very Blair Witchy, so I assume the commit is about to be OBE (overcome by events).
Chad used to write for 11W, IIRC, so he obviously knows his stuff.
If a silent commit is confirmed on public radio, is it really a silent commit? Age old philosophical question...
For as much press at this gets as one of the greatest rivalries, they sure haven't played very often.
Is he the offspring of Clarence Weatherspoon, by any chance?
Worrying is like a rocking chair; it gives you something to do, but doesn't get you anywhere. Write that down.
-Van Wilder, philosopher
Underseasoned as hell, and unevenly cooked. Gordon Ramsay disapproves with many expletives.
Maybe Hines will enjoy heading Knorrth to play his ball.
So you're telling me there's a chance!!!!!!
How much "recruiting" can he do, though?
Living in MN, I can promise you Gagliardi is not underappreciated in this part of the world. Between him and ST. John's, St. Thomas' rise to prominence, and the UW Whitewater proximity, D3 football is incredibly popular around here.
I like their buffalo sauce as a base for anything buffalo.
You do realize how spoiled we are, right? "No night games; the crowd always leaves when we're up 30!!!" Serious first world CFB problems.
@MN in 2014 was in the single digits for a normal daytime kickoff, and it was still awesome (cue DillyBarEatingCoach.gif). You can also bet your ass that the "sit down" crowd wouldn't stick around, which would improve the atmosphere dramatically.
Seems like a good kid, best of luck to him down there.
Not necessarily. Fouling the person who has the ball can be left as is (an intentional foul that's just treated as a normal foul).
off the ball hack a Shaq gets treated like an intentional foul.