OSUBias
---
Minneapolis, MN (via Akron)
Member since 23 January 2012 | Blog
Helmet Stickers: 6,345 | Leaderboard
Voting Record: 4490 / 66
Favorites
SPORTS MOMENT: Live was during the Fiesta Bowl win over Notre Dame, watching Ted Ginn lined up in single coverage and presnap predicting the ensuing touchdown.
COLLEGE FOOTBALL PLAYER: Antoine Winfield
COLLEGE BASKETBALL PLAYER: Lawrence Funderburke
NFL TEAM: Browns until Satan moved them, now NY Jets (wife)
NHL TEAM: (crickets)
NBA TEAM: Cavs
MLB TEAM: Indians, but don't really care
SOCCER TEAM: Any EPL team, their passion is contagious
Recent Activity
Amen, sista. The smug fan base is intolerable.
Breaking in a new directional kickoff guy. Not looking forward to the momentum killing kickoff out of bounds.
The obsession with M Man is mind bottling.
A string walks into a bar. Bartender looks up, frowns, and says "I'm sorry, we don't serve strings here." String turns and leaves. Walks outside, does a couple of spins and shakes, and walks back inside. Bartender looks up, says "hey, aren't you that string that was just in here?"
"I'm a frayed knot."
Pretty sure he broke his leg at some point.
Trick question. With this year's team, no loss is an upset. Any given night they can run with the big dogs or get run out of the gym by the ankle biter dogs.
Mark Sanchez is shaking his head somewhere, for sure.
Calmer fanbase that isn't prone to overreact.
Really wish he'd copyrighted the "nobody touched me derp fumble epic fail" before Dolodale got a chance to make use of it.
"That's what I love about these UH girls, man. I get older, they stay the same age."
We keep our Cougars young at UH!
Plus a Sugar Bowl victory and the corresponding revelry, if you timed it right!
no joke on the food, though. Not many places you can eat the worlds best: fried chicken, po boy, jambalaya, and gumbo, all in the same day. I'll be returning for sure.
Also my fav, and I'm perpetually too slow to get to use it. Lucky timing tonight.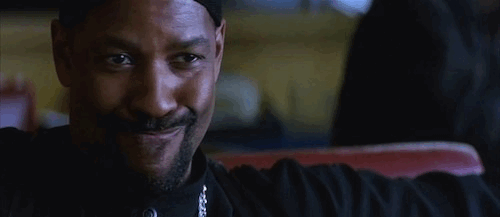 Haven't you guys learned from Back to the Future at all? I already see the picture of Zeke salmoning starting to disappear. He's just a salmon filet already.
Favorite places not on a beach: Paris, London, Prague, Barcelona (I guess this one is a beach, too, but that's it why you go), and Ireland (not Dublin, the rest is awesome).
best beach vacations: Turks, St Johns/St. Thomas, Hawaii, Jamaica.
Hiking in Acadia, the Grand Canyon, Big Sky.
Man that was fun
Honeymooned in Turks for 2 weeks. It was so glorious.
Curls, until proven otherwise.
Maybe he can't post it because he's suspended/banned for being in permanent violation of the "no troll" rule. Makes you think, as our Skully author extraordinaire would say.
Yeah I looked for a national championship game version over there and didn't see it. Probably deleted it the moment we started rolling. I'm all for schadenfreude, and that was about as good as it comes. My personal fav, after Spencer TD pass:
"so I guess the entire OSU roster would start at QB for us"
If you count "turbo through as many episodes as possible between my wife falling asleep and some ungodly AM hour when I realize I have to go to work in less than 3 hours", then: Breaking Bad, the Wire, Marco Polo, John Adams, Boardwalk Empire, OSU 2014-15 NC season.
When does 11W start filming the Premium Lounge reality show, again? My DVR is holding 6% memory for the first 3 episodes.
I know it's on slightly related, but can someone post the link of the mgoblog live thread from the sugar bowl? I need to wash down this laughter with some of their tears.
Or I can use the search function, I guess.
Reminds me of the villain's monologue from Skyfall. "Except now they eat rat."