OSU_ALUM_05
---
Member since 26 November 2012 | Blog
Helmet Stickers: 8,385 | Leaderboard
Favorites
SPORTS MOMENT: being in the student section as a sophomore at OSU for the 2002 version of "The Game"
Recent Activity
Who's the tallest big-time receiver in tOSU history?
It's only April - in Urbs we trust.
Here's an opportunity for a guy to get some help and then speak to young people in a way that removes the stigma of getting help for mental illness ....hopefully he and his supporters will also see it that way.
Airlines even let little ones sit on a parent's lap for free....which I've taken advantage of many times.
Yep...if you're paying your lawyer $100/hr you're losing.
This needs to happen stat:
Note that the new uniforms ...as well as everything else associated with Illinois ....has completely abandoned the use of the Native American imagery for its logo. They even have a page on the university website dedicated to explaining how the term "Illini" originated and how the question as to whether the term "Fighting Illini" originally referred to Native Americans is "open to interpretation." I give a standing ovation to the students running point on the CYA / PC project at the university. They've managed to come up with an explanation of their past that doesn't require them to completely abandon the use of their historic terminology with respect to athletic events but at the same time keeps the heat off the university and directs it toward the Cleveland Indians, Washington Redskins, Atlanta Braves, and FSU Seminoles of the world.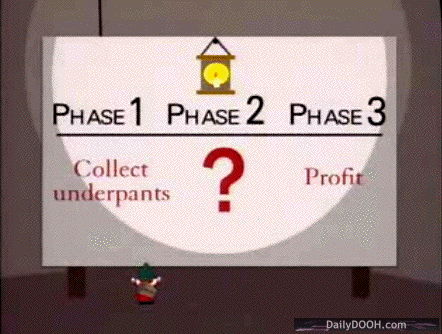 A nut for a jar of tuna.
Nice work Bo
I have a twisted sense of humor sometimes. The joke is ...Hoke is a crazy SOB....who is also a miserable human being ....sort of like this guy:
Maryland must have some weird recruiting mojo going on with Mitch McConnell ..... this trend should just stop already.
I was a student usher at that Metallica show.......got some cash in pocket and free food to watch a rock concert....I might have done about 10 minutes of work the whole day
Thanks Jason - I figured it out at about the same time you posted this comment. It's like you have ESPN or something.
How do you upload photos that aren't already online somewhere? I knew how to do it on the old site but I can't figure it out here. Get off my lawn, etc.
Interesting .... I didn't realize that the event is sometimes held outside.....I still believe (as you say) that holding it outside in Ohio in April would be a real roll of the dice.
I enjoyed that article - thanks for posting. It seems obvious to me that this kind of thing is also happening at Ohio State. I mean ....Urbs and company are hauling in top 5 recruiting classes that include kids from all over the country. There's no way those kids in the south are getting offered cash in hand, cars for family, paid not to take visits, jobs for family members, and all those other goodies ... and just say "no" so they can come to Ohio State and receive nothing in return.
I can't believe they'd agree to hold the event outside - too unpredictable.
Dave survived, eh? Whose grave were we pissing on then after that night at the premium lounge?
#BlameFickell .......for Trey Johnson's work ethic....and the whole defense....and hunger
"None shall pass." - Black Knight
Does anyone know if he was celebrated or honored by Ohio State during his lifetime, whether right after the Olympics or later in life?
I read the Biggie story and I immediately (and randomly) thought of the old SNL skit where Dana Carvey is playing Tom Brokaw and is prerecording news clips so he can take a vacation .. so they have to come up with every possibility to make sure they've got material when he's gone. The transcript is below .....
Tom Brokaw: Okay, who are we up to?

Voice of Producer: Uh.. we're still on Presidents. Gerald Ford.

Tom Brokaw: Gerald Ford? Well, he's in good shape..

Voice of Producer: Just covering our bases, Tom. You never know..

Tom Brokaw: Alright, alright.. [ graphic of Gerald Ford, "1913-1996" appears over Tom's left shoulder ] "Gerald Ford dead today at the age of 83."

Voice of Producer: Okay, good. Annd, one for next year.

Tom Brokaw: Alright.. [ graphic of Gerald Ford, "1913-1997" ] "Gerald Ford dead today, at age 84."

Voice of Producer: Uh.. a little sadder.

Tom Brokaw: Alright. [ sad ] "Gerald Ford dead today.. at age 84.."

Voice of Producer: That was good. Good.

Tom Brokaw: Okay, what now?

Voice of Producer: Now let's do one for if he's shot.

Tom Brokaw: Well, what are the chances of that?

Voice of Producer: We're just covering contingencies.

Tom Brokaw: I mean, it just seems that Gerald Ford..

Voice of Producer: Look - you're the one who wants to spend the whole winter in Barbados, okay? Now, we gotta be ready with something, just in case. Alright, Tom?

Tom Brokaw: Alright, alright.. [ graphic of Gerald Ford, "1913-1996" ] "Gerald Ford shot dead today, at age 83."

Voice of Producer: Uh.. add the word "senseless".

Tom Brokaw: Alright. "Gerald Ford shot dead today, at the senseless age of 83."

Voice of Producer: Um.. uh..

Tom Brokaw: Alright, alright.. "Gerald Ford shot senselessly dead, at the age of 83."

Voice of Producer: Good, good.. Okay, now suicide.

Tom Brokaw: What?!

Voice of Producer: Just read it!

Tom Brokaw: Alright. "Gerald Ford dead today, after jupming out of an office building,senselessly."

Voice of Producer: That's a nice touch. Okay, moving on.

Tom Brokaw: Okay. "Gerald Ford dead today, from an overdose of crack cocaine."

Voice of Producer: Good, good.. Next.

Tom Brokaw: Alright. [ graphic of Gerald Ford and a commuter plane ] "Stunning news from Michigan, as former President Gerald Ford was chopped into little bits by the propeller of a commuter plane."

Voice of Producer: Good. One take.

Tom Brokaw: Alright, we got it?

Voice of Producer: No. We've got "eaten by wolves".

Tom Brokaw: What? Now, come on!

Voice of Producer: Just read it!

Tom Brokaw: Gerald Ford isn't gonna be eaten by wolves!

Voice of Producer: Taft was.

Tom Brokaw: Really? Taft?

Voice of Producer: Uh.. yeah.

Tom Brokaw: Alright, alright.. [ graphic of Ford surrounded by a pair of wolves ] "Tragedy today, as former President Gerald Ford was eaten by wolves. He was delicious." Now.. now, that's just superfluous, you know?

Voice of Producer: It's a former President, Tom. What do you say - he's not delicious?

Tom Brokaw: Alright, fine.. what's next?

Voice of Producer: The double story.

Tom Brokaw: Alright. [ graphic of Ford and map of France ] "A fireball destroyed France today, and Gerald Ford is dead." Now, what are the odds of that?

Voice of Producer: Fine. We'll get Stone Phillips to do it. You know, I'm sure Stone Phillips would be thrilled to break a story like that!

Tom Brokaw: Alright. Let's keep moving.. [ graphic of Ford and the corpse of Richard Nixon ] "Stunning news from Yorba Linda today, as Richard Nixon's corpse climbed out of his grave and strangled Gerald For to death."

Voice of Producer: Excellent.

Tom Brokaw: Alright. [ graphic of Ford and circus lion ] "Gerald Ford was mauled senselessly by a circus lion in a convenience store."

Voice of Producer: Good. Next.

Tom Brokaw: Alright. "Gerald Ford is dead today, and I'm gay." Now, wait a minute!

Voice of Producer: What? That'd be a huge story - Ford dying, and you coming out!

Tom Brokaw: But I'm not gay!

Voice of Producer: Today you're not gay, you know.. but then one day you wake up, you like men, and Gerald Ford dies, and we're screwed. Everyone's hearing about it from Dan Rather!

Tom Brokaw: Alright, alright.. what's this for?

[ graphic of Gerald Ford and the Zimbabwee flag appears ]

Voice of Producer: Alright, this one's for if we're invaded by Zimbabwee.

Tom Brokaw: Would I still be the anchor if Zimbabwee invaded us?

Voice of Producer: Yeah.. if you break the Gerald Ford story, you will..

Tom Brokaw: Alright. "Hola bambe, hungala dimba Gerald Ford.. *click* *click* *click* *click* ..hola bambe, allah bumba bubba hulla humba hey."

Voice of Producer: Very nice. Very nice. A little sadder, please.

Tom Brokaw: Alright, alright.. [ sadly ] "Hola bambe, hungala dimba Gerald Ford.. *click* *click* ..hola bambe.."

[ fade ]