OSU_ALUM_05
---
Member since 26 November 2012 | Blog
Favorites
SPORTS MOMENT: being in the student section as a sophomore at OSU for the 2002 version of "The Game"
Recent Activity
These Ramblings were bad.
And you should feel bad.
247 has him rated as the best recruiter in the country I think, which means he's not going anywhere even if the development is lacking. Now excuse me while I fantasize about Cris Carter teaching our receivers how to play the position.
Just when you thought Purdue's coaching search couldn't get more awful....

They're athletes dammit!
I'm a legend in my own mind.
I just found it this morning, but I'm proud of it.
And Gumar .. FU for stealing my thunder.
I can't imagine why no one is excited about the 3rd place play-in game. The committee basically told the world last night that Michigan was going in over Wisconsin and Penn State absent something really crazy happening this weekend.
I thought this was going to be a thread about Earle.
I don't know all the ins and outs of twitter but I'm fairly certain this guy is doing it wrong:
Ohio State University cheats during Michigan game. Campus gets shot up the following school day. Karma or Nah? #Karma

— Cameron Jacob (@thesenuts365) November 28, 2016
The whole concept of showing up at a college/school to shoot people is beyond evil. I hope everyone stays safe and the shooter(s) cowardly assholes are brought to justice.
I have old school Scooby Doo on DVD that I watch with my kids. They're amazing and should always have more viewers than Skip.
Wow that's low even for them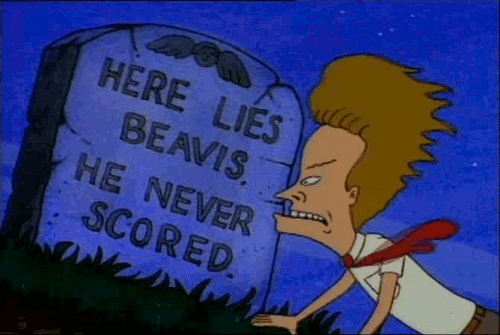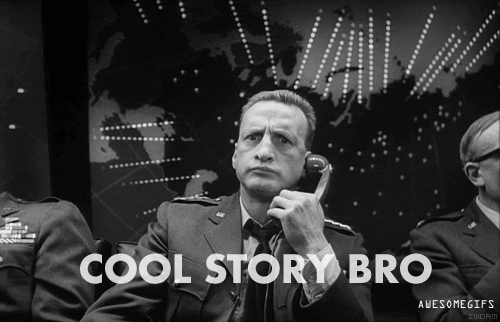 True story: I didn't see the house I'm living in until after closing and I picked up the keys from the realtor. Mrs. Alum did the entire thing as I didn't have time to drive out of town and deal with viewings, closings, etc. It worked out fine for me.
If Les wants a job where he can do whatever the hell he wants for the next 3 years without anyone giving a damn this could be brilliant.
Everything about being in the student section in 2002.
Isaiah Prince.
Damon Webb / Damon Arnette / whoever else is playing nickel corner.
OP was in Cleveland for Game 7 of the World Series. Keeping him out of the stadium is the honorable thing to do.