OSUAeroEng
---
Columbus, Ohio (via Homeworth, Ohio)
Member since 01 March 2012 | Blog
Helmet Stickers: 1,723 | Leaderboard
Voting Record: 106 / 3
I'm currently a PhD student at THE Ohio State University, studying Aerospace Engineering. Specifically, I am researching fundamental particle impact characteristics in both cold and hot (2000 F) flows to help define a model for particulate deposition in gas turbine engines that can lead to early part failure.
Favorites
SPORTS MOMENT: OSU vs. USC, 2009: Best crowd atmosphere I've ever experienced.
COLLEGE FOOTBALL PLAYER: Carlos Hyde
NFL TEAM: Cleveland Browns (sigh)
NBA TEAM: Cleveland Cavaliers (double sigh)
MLB TEAM: Cleveland Indians (triple sigh)
Recent Activity
My car was broken into a few years back...they broke a window, took a bag out, set it on the ground, and that was it. Nothing missing. $200+ for some dumbass to take a bag and move it 5 feet.
Just waiting on Youtube to finish processing...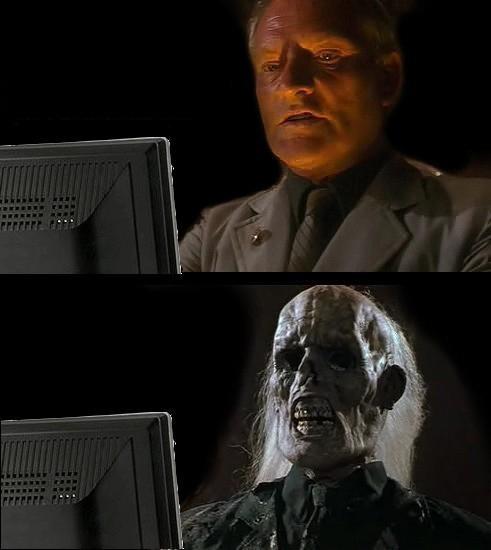 Gaius is on it:
Good game, refs. You're a formidable opponent.
Only 9 free throws for James with how much he's been in the paint taking shots...ridiculous.
LOL...even the GS crowd was impressed by that 3 from LeBron
Well, let's see. Take the number of times he's taken a shot near the rim, subtract the number of times a foul was called, then subtract the number of times the shot was uncontested.
Oh, so they're only going to call 0.001% of the moving screens...got it.
If you're OK with an absolute failure on the part of the refs at doing their job, then there's nothing for us to discuss.
Amazing how we can see that from a camera in the upper level on the opposite side of the court, but the ref 5 feet away apparently couldn't.
Helps when the screen man drags the primary defender backwards during the screen and it isn't called.
WOW blatant illegal screen...Delly got his arm grabbed and dragged.
Even the commentators are remarking about LeBron not getting any foul calls in the paint now.
Hell, I'd settle for anyone moving anywhere...or at least go to the opposite side of the court so they either can't double team or get a defensive 3 seconds.
It's a travesty that LeBron gets called for that when he gets hacked EVERY time he drives to the rim.
As do the Mountain Dew Kickstart commercials. That music incites all sorts of ill thoughts for whoever came up with that commercial.
The awful officiating in game 4 got a little better later in the game, from what I remember. The first quarter, though, I remember being laughably bad.
LeBron can't afford to pick up fouls, particularly on guys who almost certainly make both free throws anyway even if he doesn't make the shot.
To be fair, you can't really foul a jump shooter the same way you do someone driving to the rim.
They turn into instant homers for whoever is hot at the time...if LeBron is doing LeBron things, it's all about how dominant he is...if he misses a couple shots, it's how great Iggy is defending him.
There's one thing I've seen a lot of this game that the Cavs could fix to give them a better chance of winning - get back on defense. TT, in particular, seems so intent on trying to get an offensive rebound 3-on-1 that he's beaten down the floor by his man almost every time. It's resulted in several quick scores for GS so far.
Great minds think alike, I see...
How does the ref on the sideline miss JR getting hit in the face literally 2 feet in front of him?
I can, however, blame the NBA for allowing their film crews to sit like 2 feet from the baseline and apparently not pay enough attention to get their cameras out of the way when a player is falling towards them. LeBron could have been seriously hurt on that play (worse than two pretty big gashes).