osu129
---
Virginia (via Cincinnati)
Member since 13 December 2011 | Blog
Favorites
SPORTS MOMENT: Holy Buckeye
NFL TEAM: Bengals
NHL TEAM: Blackhawks
NBA TEAM: Bulls
MLB TEAM: Reds
Recent Activity
Logged in just to UV this. Well played.
I earned about 60,000 this weekend, but it in Somali Shillings.
I guess James Clark will retain his title as the guy whose name is the most two boring white guy first names.
There is definitely a general trend in that graph indicating that it does, but I'm sure you could Mensa up some statistics/graphs indicating the other way too.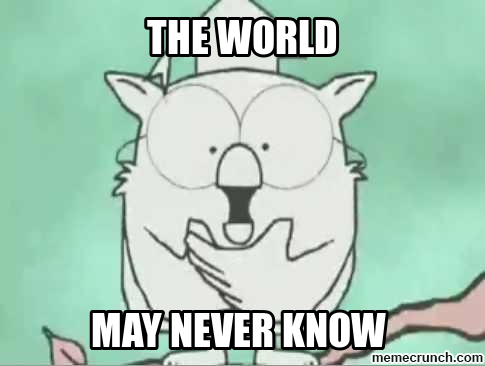 People who are "offended" by everything
Slow WiFi connections
I assume he has some sort of mystical ginger healing power so I am optimistic that he will return for the playoffs.
An extra week with a number 2 seed would certainly help, so hopefully AJ can step up for a few weeks.
I'd probably say that I was the QB of Ohio State if I was getting arrested too. At least he wasn't lying.
As a side note, I wish UM had beaten Utah and had been unbeaten last week. Would have made The Punt that much more satisfying/hilarious and probably would have been worth all the additional Harbaugh/UM is back/Khaki talk about unbeaten Michigan leading up to the game.
Good points regarding USC, although I hate being impressed by anyone beating ND.
However, if I were a gambling man (which I am), my gut reaction would be to take Utah +3.5 in a heartbeat, which then makes me think that it is a sucker bet meant to entice me, in which case I would probably not bet on the game at all because I don't want to be out-foxed by Vegas.
I guess I just don't really know if the current line is more about USC's "darling-ism" or Utah's "they are not as unbeatable as some like to think-ism." Probably a combination of both.
And I agree with your comment regarding the Pac 12. While Stanford looks good now, it is hard to forget the loss to Northwestern (who appears to be in the midst of their annual collapse).
I don't like suspense. Let's just go 12-0.
Sorry OP, that sucks. I just bought a house a few months ago and Mrs. 129 was talking about signing up for Angie's List for some electrical work. That will not be happening now.
I have heard good things about Thumbtack from a couple of guys I work with. I may give that a shot (also I think it is free).
I don't watch Gameday that often, but I have it on today. You are right, Corso has noticeably declined. A couple of times it has been awkward/hard to watch while he struggles. I feel bad for the guy.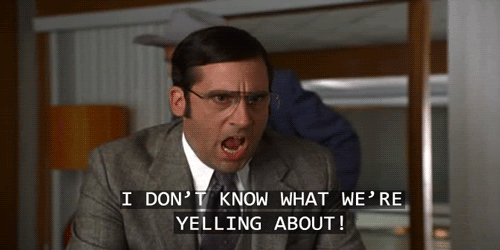 "Bear, please stop breaking my things!"
I'm surprised the shrill annoyance spray coming out of her mouth didn't repel the bear.
Seems like a decent, respectful, nice dude. I hate him.
Someone sounds a bit...