osu07asu10
---
Member since 23 July 2012 | Blog
Helmet Stickers: 15,746 | Leaderboard
Lifelong fan, former employee, no place better than the shoe in the fall
Favorites
SPORTS MOMENT: Standing next to Steve Snapp on the sidelines of 1v2 in the THE GAME when Robiskie caught the go ahead TD right in front of us, 6 feet in front of us. In all of the craziness and celebration, Snapp was so far gone he didn't even realize we scored, added a level of comedy to my excitement i've yet to duplicate
COLLEGE FOOTBALL PLAYER: Craig, Troy, Braxton, Meech!
COLLEGE BASKETBALL PLAYER: Oden, Conley, JJ, Sully, Craft
NFL TEAM: Brownies
Recent Activity
Tressel's favorite player...
Anything else? (forum) ...
For someone old enough to meet Woody, that is awfully juvenile.
If Murray can't go, you play Randle and don't feel bad about it. However, Murray is practicing (even if limited) and seems pretty hell bent on getting at least some reps. If Murray is active you have to stay away from that situation.
Gordon is infuriating from that standpoint but the OL is a mess and Shanahan is no bueno. I'd be surprised if he went crazy. He could still have a good day but I doubt crazy good.
Gordon over Roddy White last week contributed to my fantasy season coming to an end in the semis. EDIT: saw the options you have above. If you need a Boom type of production I'd go Gordon but if you're looking for solid points I'd look at Boom. I guess True Mason might be the in-between middle of the road play, a little more upside but probably an increased chance to bust.
You know it's bad when Seth Bowens gets a dig in...
Shut it down Hove...
You did.
I'm sure any good coach is doing their due diligence however since these guys get a free opportunity to ride out to another FBS school Pelini is at a disadvantage to land the top tier guys. He may be able to lure guys like Isaiah Crowell, Jonathan Newsome, etc. Guys who are talented but would otherwise have to sit if they went to another FBS program but can play right away for him at YSU.
That whole blue sky thing is debatable here in Central Ohio. At least until late May or early June...
I'd call Dodd a piece of shit... But that would be offensive to pieces of shit.
Congrats my man! My little girl is 10 weeks old! Best feeling ever
Haha you know it JTF, I just hope (((Oyster))) doesn't get carried away by the compliment. For what it is worth, I'll be pumped for you and to see pictures of baby JTF. I think my friends want to punch me for all the pictures I've sent them of my daughter in the last two and a half months
I hear they are currently reviewing their advanced interrogation tactics for effectiveness as well as if the practices are humane or not...
I guess I should expand on why my brother was punished and not me. Papa OSUASU would tell Brother OSUASU that it wasn't his responsibility to be my parent and that he would handle it appropriately. I guess what I'm saying is that it isn't our responsibility to police the site, especially not to tell on other 11w members. The staff and the Mods see what we say. I'm sorry that things have reached such a point where you don't enjoy it here anymore. I don't disagree that the quality of the commentariat has been diluted with an increase in site popularity but I still have no problem interacting with OSU05, AV, oyster, JTF, SL, AV, Unky and others that I respect and whose opinions I value (list not exhaustive!) I do hear that Priestas is pretty accommodating about refunds and allowing you to transfer to those other sites where it isn't so bad...
Calgary, When I was younger and id get in a fight with my brother and my brother would run and tell my dad what I did, my brother would get in trouble for being a taddle tale...
$2m means a lot to people who don't already make 7 figure salaries.
If she is going to have to pick up and move from her cushy NorCal home back to the shit hole that is Ann Arbor, where her husband will be on the road in the winter recruiting and fulfilling contractual obligations to media, university, and marketing...
$2m probably doesn't move her that much.
8th in attendance last year, top 10 the last 3 seasons, top 20 every year since 99.
veteran ESPN B1G reporter good enough for you?
For MMan? Nah, Rittenberg is full of it!!
Come on MMan!
MMan, I never thought I'd say this but you're a true Michigan Man. And that is the worst.
I don't disagree.
Scott Frost also spent 5 years in the NFL and has coached at 4 different universities.
I would want Tebow to also spend time as a GA and at a smaller college before we give him at shot as an assistant.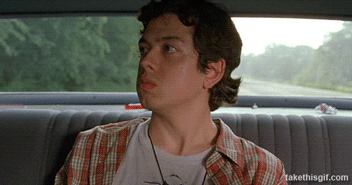 I got ya Tra. Didn't think you were stumping for him either.
Everyone (not you) tosses out the, oh he would be an awesome recruiter, and although that may be true, only the assistant coaches can truly actively recruit athletes. So what we would potentially gain in recruiting, we would lose in coaching experience and ability.