osu07asu10
---
Member since 23 July 2012 | Blog
Helmet Stickers: 33,153 | Leaderboard
Voting Record: 7634 / 1469
Lifelong fan, former employee, no place better than the shoe in the fall
Favorites
SPORTS MOMENT: Standing next to Steve Snapp on the sidelines of 1v2 in the THE GAME when Robiskie caught the go ahead TD right in front of us, 6 feet in front of us. In all of the craziness and celebration, Snapp was so far gone he didn't even realize we scored, added a level of comedy to my excitement i've yet to duplicate
COLLEGE FOOTBALL PLAYER: Craig, Troy, Cardale!
COLLEGE BASKETBALL PLAYER: Oden, Conley, JJ, Sully, Craft
NFL TEAM: Brownies
Recent Activity
That's the nicest thing you've ever said about Cleveland (AFC North)...
McCown, hopefully.
Winston is guaranteed to play unless injury I believe. Manziel is pretty much guaranteed not to play unless injury.
Good thing he isn't in charge of valet at the PL (hear that Silky, we have VALET)...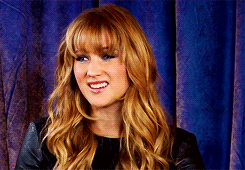 Truthfully, Robin = STOP Girl and Batman = Alison Brie. 05 is just having trouble coming to terms with that.
Don't be mad at me 05, the commentariat is the one who spoke so strongly of STOP Girl over Brie.
I saw his forum topic, I didn't see him citing tyranny. Damnit, I miss AWL of the good things.
Hold on, Did AWL go,...AWL in?
07/10 won't want to give you the satisfaction
Haha easy, it's called BvtW.
EDIT: I'm not even joking, it was totally him, he's that juvenile.
BOOM 05! I didn't even roll with the big guns (JLaw) and Stop Girl stomped Brie 40-19 (at the moment)
Hahahaha I was going to say Calgary, I can't shake the memory of his Sugar Bowl performance, it was brutal...You could smell the stench all the way back to Wales!
Anyone have any intel on where Ryan Timmons is going?
WayCraKen seems to really believe in his talents...
The guy is insane, do you know he took his shirt off at a HS football camp in Bama too?
After the 5x it's fair game for....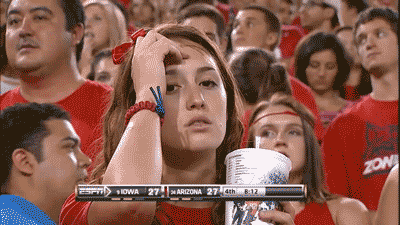 No it really wouldn't have helped. If it was a commercial grade mortar, sans a steel plate, it wasn't going to do much. That's like saying a tent is better than nothing in a hurricane. However I'm 100% with you on not ever trying it. I launched mortars last night. We use long ass wicks and respect the hell out of them. Shot from a sturdy, level board, in a clearing, and everyone watching was a fair distance away.
Excuse me, sorry for DVing me as well as others in this thread.
Thanks for all the DVs, and DVing everyone in here who didn't agree with you.
Yeah, you actually have or you have insinuated all of that numerous times since the start of the playoffs. Just quit trolling Cleveland that's all. We get it at this point, you don't like Cleveland/LBJ/Gilbert/QuickenLoans the whole smash.
A board or sheet wouldn't have helped him. It sounds like the mortar never left the tube and exploded basically on his head. It probably would have been nasty even if he was just in close proximity.
As long as humans are going strong.
He played for Youngstown State after getting out of prison and I believe at least made an NFL roster before his playing days ended. What he did has no excuse, but people grow up and mature. Good to see that he did.
You can only do that with the small stuff like bottle rockets and roman candles. We were lighting them off in our mouths, roman candle fights etc. You may get a little burn but that is about it. Once you turn to the mortars and shells, you have to respect it.
This was my front yard last night:
I've got some fence mending to do with a few neighbors...
So just to recap:
Lebron is arrogant, whiny, and overrated. Kyrie is fine china. K-Love is barely an above average player in the NBA. David Blatt can't coach. JR Smith committed the dirtiest play in NBA history, but Olynyk's was a basketball play. Gilbert is a classless crybaby whose franchise doesn't deserve a title.
Nah, you're not trolling at all...
Urbz 4 President apparently