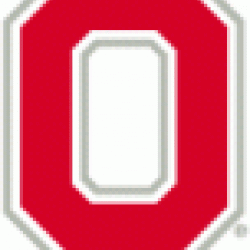 Orlando Buckeye
---
Member since 30 August 2010 | Blog
Helmet Stickers: 685 | Leaderboard
Recent Activity
Drank Liber-teas all day Friday. Ramzy's recommendation re-recommended.
If three people all read the same wikipedia article, that is still just one source.
The pic is tagged in Columbus so I guess the sketchy dude came to see him.
This gif should just replace the gray box. Just put this on the front page and we'll all click to find out who we got.
ATHLON PICKS DEWEY OVER TRUMAN.
I just saw PSA the other day about packs of dogs that roam the streets.
Could legitimately see a drop off in recruiting this year with the departure of Vrabel, but I don't think the end is nigh. There is a long way until NSD. Some years you stack up soon and some years you stack up late.
Definitely some TV connoisseurs on this site. I think everyone's real compliant should not be with the finale but with the season that proceeded it. All the events that happened in the finale should have been spaced out over the last season. So that audience gets to know the mother better and her death is more impactful than "lol, what?". In the last season in roughly chronological order, Robin and Barney get married (3 episodes tops because Ted and Robin have to work out issues and seem finalized), Ted is dating the Mother, Marshal and Lily don't go to Italy, Marshal becomes a judge, Lily starts painting again, the gang has normal season high jinks for a number of episodes again so that we can get to know and love the Mother, Ted and the Mother get married, Robin and Barney get divorced, Barney regresses and Robin distances herself, Every thing is sunshine and roses for Ted and the Mother but pre-finale cliff hanger the gang is all together again at the bar: Ted looks rough and the Mother isn't there.
The finale: the mother dies, the gang gets back together for the funeral and talk about their lives and how they don't see each other anymore (jokes are rehashed, good times/bad times); each gets some screen time: Marshall is supreme fudge, Lily does art for children's books, Barney finally found his true love (a scene I would save for the finale), Robin is super success but misses the people who believed in her when she was on at 3am. Robin sips that she should have married Ted. Ted gets pissed because his wife just died and he can't deal with Robin right now. [Time Passes] Ted tells his children that you have to be open to and ready to find happiness and don't be so quick to flee when things get difficult. He reflects on how he was so ready to leave the night of Robin and Barneys wedding that he almost missed meeting their Mother. [Scene at train station meeting Mother] And then the last few minutes are the same with the kids saying the story is about Aunt Robin. Blue french horn and all that.
Choosing the 111.11 monthly subscription should lead to a website about personal finance.
I'm not a fashion critic or anything, but doesn't Under Armor make long sleeved shirts?
Well there are two...but he didn't mention Christmas, so it's got to be the other one.
I support the concept of reverse phrenology.
While I do think that the scholarship provided is ample compensation for playing football for the university, in certain cases where someone is specifically profiting off the players name or likeness (jersey sales, video games, photos) I think that the player should receive money that would be held in trust for them till after they graduate.
Turner Evans should be known as the Nialliv.
My grandfather swore he'd seen the Mothman. I'd like to see what he could do with a football in his hands, if he's still around.
If you've already graduated, do you need to be in scholarship to play? Could you opt to walk on? Are you required to take classes to play? How does that work?
It would be poetic if he returned kicks and won a Heisman for tOSU.
Strong thought race was a factor not simply because he was black, but because his wife is white. He thought too many people were uncomfortable with that. Sumlin seems pretty respected at A&M.
Are there any cats?
FALSE:
That is speculation.
Possibility that if we hired Chip West we could pull Quinn Blanding and Andrew Brown over to the good guys?
He probably meant bouncing back from a tough loss is the adversity they are facing.