oregonianbuckeye
---
Member since 31 March 2012 | Blog
Favorites
SPORTS MOMENT: Watching Cardale hoist the NC trophy.
COLLEGE FOOTBALL PLAYER: Cardale Jones
COLLEGE BASKETBALL PLAYER: Michael Redd
NBA TEAM: Celtics
MLB TEAM: Reds
Recent Activity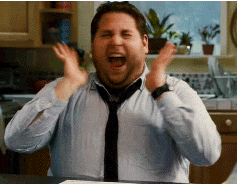 He graduated since he was a redshirt jr. He has moved on, which is why he was honored at senior day last year.
I read on TOS that Dylan Thompson is doing a lot better. Not sure if that is the person or not, but that surprised me.
We actually use TEs a lot in our offense, we just don't throw it to them. We have a lot of 2 TE sets, and they are important in both run and pass blocking. Wouldn't be surprised if someone like Berry flipped to defense eventually.
What happened with George Hill and Tristen Wallace?
Malik Barrow was destroying guys before he got hurt. Yes, we struck out on a more than a couple of guys, but don't sleep on Barrow. Dude is a stud.
Thanks, Birm. Only group I'd push back on is the OL. Seems like we have 2 really solid guys, and two projects. I'm glad to read that they all have a great work ethic, but I'd probably give the group a B or B+, since they don't seem to have an elite level guy like Kraemer or Eichenberg. Are you sold that Jordan is a OT? I've heard some banter on TOS that he might be a future OG as well.
I was really hoping for a Rodjay in this class. Guess there is always next year.
If there is one guy I'd like to trip in college bball, it's TV Teddy.
Nice to see Kam accepting his role and bringing a lot of energy and scoring off the bench. Last night was Trevor Thompson's best game as a Buck as well. He finished with 12-10. So nice to see bigs that play hard and care about the game.
<iframe width="420" height="315" src="https://www.youtube.com/embed/E4_tOiLB_Ko" frameborder="0" allowfullscreen></iframe>
Follow up question: Any MA players with a legit rat tail?
Heard a rumor that Devin Duvernay visited last weekend. Haven't heard much about his recruitment. Any thoughts Birm?
I think that's a fair point, but you could also say that Cardale is now 6-0 as a starter and rolled through the playoffs. Neither guy has established himself this year. I disagree that JT is riding the pine. He played the majority of the game last weekend.
I trust in Urbs. I also would like to see Cardale chuck it deep more. He is built for Maddon strategy 101.
Denzel Ward should be on the list of fastest guys on the team. Meyer was quoted that Ward "is legitimately fast."
I may be mistaken, but why aren't we running the same WHAM play that dominated the playoffs with the TE trapping the NT? We've run some dives, but don't seem to be lead blocking with Vannett to the same degree. Anyone else notice that, or am I wrong?
Hope this happens, but am worried. Need msu to win this weekend.
Careful, this guy appears to know what he's talking about.
I'd love for the beavs to beat ttun. I watched some of their game last night vs. Weber State. Oreogn State is super young, and play two true frosh qbs. I don't see them going into AA and beating scum. I hope I'm wrong, but it was 6-0 oregon state at half last night...
I think Nebraska/BYU will be a really good game today. I worry about the upset here. Riley's teams at OSU always started the season slowly, and BYU has a lot back. Hope I'm wrong.
Greene and no Gibson? I call shenanigans.
I've thought about this a lot. I think OSU changed the running game, not the passing game with Cardale. We ran a lot more wham and between the tackles, and less read option. I personally think that EzE is more suited for the between the tackles type stuff (rather than option). Regardless of the qb, I hope we maintain the wham with Vannett owning some DT again.