Orangeslash
---
Member since 19 November 2013 | Blog
Helmet Stickers: 347 | Leaderboard
Favorites
COLLEGE FOOTBALL PLAYER: Troy Smith
COLLEGE BASKETBALL PLAYER: Jared Sullinger
NFL TEAM: 49ers
NHL TEAM: Penguins
NBA TEAM: Nuggets
MLB TEAM: Indians
Recent Activity
Remember when people were worried we wouldn't have enough commits this class?
I'd argue Bose > Beats in regards to everything but possibly style.
Whoa DJ. Dropping THREE spoilers before the second section. Sheesh.
Am I the only person who loved the song? Seemed... peaceful.
Really hope this can be a breakout game for us. Sure, we plundered Kent State, but they're one of the worst teams in the nation. Getting a solid win against a decent team will do wonders for us throughout the rest of the year I think.
So sorry for your loss, and props to you for having that attitude. Stay strong.
Went to high school with Cam. He sat in front of me in Spanish class and blocked out the entire white board. I blame him for me not knowing Spanish.
DL is going to have to step up. They were supposed to be one of the top lines in the country coming into this season and proving that will extremely alleviate any growing pains in the secondary.
At lease one of those 4 will lose before the playoffs. Don't think there will ever be 4 top teams all undefeated at the end of the regular season.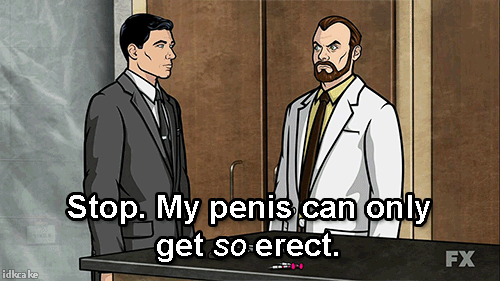 Fun fact, last night was the first game in NFL history with a final score of 36-16.
My favorite Roby gif.
Agreed. Living in Florida, this is the only way I keep up to date with everything Buckeyes. Thanks to everyone involved.
Oooooooooooooooo yeahhhhhhhhhhhhhhhh
"Hey Injuries, why don't you take the Expressway down to the 405, connect to the 102 and just GET OUT OF HERE."
You're not supposed to make me like our enemies, Patrick.
DOGS > CATS, LOSER
It won't be, I assure you. Find a bar ASAP!
I can't take this anymore. Even the jokes. I came in here angry AND NOW YOU'RE MAKING ME CHUCKLE. JERK.
Dibs on your replacement.
DAE THINK THAT BARRETT WILL BE OKAY
I hope so. That way I can continue you to thoroughly enjoy your comments.