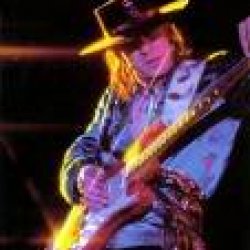 Oldschoolbuck
---
Member since 12 February 2013 | Blog
Helmet Stickers: 2,425 | Leaderboard
Voting Record: 6604 / 102
Favorites
SPORTS MOMENT: January 2003 BCS National Championship game
COLLEGE FOOTBALL PLAYER: Jack Tatum
COLLEGE BASKETBALL PLAYER: Kelvin Ransey
NFL TEAM: Miami Dolphins
MLB TEAM: Cincinnati Reds
SOCCER TEAM: Barcelona
Recent Activity
...everyone was jumping on mangold's junk ...
Did the Jets play the Lions?
Charley Brown Christmas - a classic! If Linus had taken Latin in kindergarten, "Et in terra pax!" ("Peace on earth!")
Go Buckeyes!
When a player decides to return, a la Brax, does it get a different color box than gray?
Welcome aboard. You get the drift from the Mods and (most of) the other people who posted. This is a great site - of course we love our Buckeyes, but the vast majority of the commentariat here is reasonable and accommodating when it comes to fans from other programs who visit (even TTUN - "That Team Up North" - our arch-rivals). BamaMike (did he break up with his Buckeye girlfriend?) used to post a lot; Catch5 (haven't seen you in a while!) is a good dude. Just bring well reasoned perspectives and you'll do OK.
I lived in the South for almost 5 years (Columbus, GA) - it was an interesting experience, because we had friends that were Bama fans, friends that were Auburn fans, and friends that were UGA fans! I'd just sit back and munch on my popcorn!
Yeah, "pok(ing) fun" at the Buckeyes is about all they can do, isn't it? After all, we've owned scUM for a decade and a half (12-3 since 2000). Troll away; meanwhile, we'll be clearing room in the trophy case while the Skunk Weasels are still hiring a recruiting firm to obtain the services of the HC at Wisconsin-Whitewater.
TG is a freak athlete; with The Maestro working on his mechanics, a year or so to be mentored by Brax, JT & Cardale, he has the potential to be phenomenal.
There has never been a time, of which I'm aware, that tOSU has been so loaded at the QB position.
Have you beat by 6 years, Helga. Totally agree. Though Buck I Guy grinds my gears more than the others, for sure.
They are underpaid because the market says they are.
Nailed it, Tater. Did I read the article correctly, there are two (2)! *ichigan assistants making more? Wow! Fantastic ROI, there, Skunk Weasels!
ProFootballFocus.com, which grades every player on every play, has Linsley ranked as the No. 3 center in the NFL behind only Nick Mangold of the New York Jets and Max Unger of the Seattle Seahawks. Between them, they have seven Pro Bowls -- five for Mangold and two for Unger.

Hmmmm. I'm seeing a common theme here ... If you're an O-lineman and want to play at the highest level in the NFL, come to tOSU!
I noticed that, too, during the game. Told my wife, "'Zeke shouldn't be in the same area - that was dangerous!" What great desire to go get the ball in that sea of defenders! I imagine our WRs are pumped at the chance to show their swag against Bama and Cooper.
Really can't imagine Harbaugh leaving the NFL until he gets a ring. Obviously anything is possible, but he's been a critic of Ann Arbor Community College for a long time; reports/rumors/scuttlebutt is that his wife loves NoCal, too. He would certainly be a huge step up in the HC dept. for the Skunk Weasels, at least after LLLLLLLoyd, RichRod, and Flounder.
If you troll over on Mgoblo, the chatter among a lot of the denizens is hilarious - reminds me of a 7th grade girl hoping the cool, hot guy will go out with her: "Oh! He looked at me! OMG, I'm so going to date him!"
...would take a dildo with an osu logo painted on it over him...
Why are you repeating yourself?
But hey, I bet Buck I Guy would cut Jacob Jarvis a discount on a photo!
Father of two boys men. Had to wait a minute to post - couldn't see through the water. Blessings, prayers, happy thoughts, righteous vibes to Jacob, his brother, and his folks.
UFM and the Buckeyes - winners on and off the field.
Steven Hawking is really smart for his intelligence, too.
Wow! How much bigger is EzE after two years in Coach Mick's Grinder?
Love "Sweet Home Alabama" - Skynyrd basically trolled Neil Young (who's a pretentious ass, IMO) with a fun dig. Made for an iconic rock anthem. (Though, "Free Bird" is their best song - live version from Atlanta!)
DJ, your mom rocks!
DJ's Mom - could you please post some pictures of the little Deejer from that momentous occasion? That would make you our most favoritest commenter ever! ;-)
I got it,NW Buckeye, but you forgot to use the official sarcasm font!
Well, scUM basketball is trolling the AACC faithful almost as well as the football team! Losing to a directional-state-school shouldn't happen, especially if you're a top 20 program with designs on winning the B1G - but, it's certainly feasible because the talent differential isn't as wide as in football (though they did manage to lose to App. State and Toledo - glorious!). But WTH is a New Jersey Institute of Technology?!?! Do they how to make chemical waste smell better? Do they work on Doppler ground sonar to see if Jimmy Hoffa is truly underneath the goal posts at The Meadowland? Do they play in the Tony Soprano Memorial Arena? (That's all I could come up with...)
.
Glad he added, "Not my kids" at the end of that sentence because I was wondering the same thing, Oyster!
Fair question, BiF. Some of the main reasons (at least for me) are the dude's an arrogant class "A" ass-bag, and a shameless self-promoter who actually wants to get paid for getting his picture taken with real Buckeye fans (I will say, he's got a sweeeet ride!). But hey, if being a media whore is ok in one's moral universe, then dress up like a wanna-be Howdy Doody ventriloquist dummy, bend over and take the $$$ (just make sure to get paid first)!
Can't imagine this team of talented players being "in awe" of anyone in CFB. We aren't Minnesota - this is the Ohio State University! I seriously doubt if Urban is in awe of Saban. He knows they're the gold standard right now. I would imagine his message to the team is, "Now it's our time to be the program everyone looks at as 'the best'."
After each guest offered a separate tribute while holding a champagne glass aloft -- to the players, to the coaching staff, to the coaches' wives --Meyer disappeared upstairs. He shed his khaki shorts and Ohio State pullover for suit pants, a pressed white shirt with an Ohio State logo and that familiar, distant look of an overwhelmed coach. "Time to go to work," he said. "Exams. Practice schedules. Travel. All of that."
Time. To. Go. To. Work.
If anyone still wondered why UFM has been successful everywhere he's coached.
I said after we beat scUM that Cardale would get the job done, the D would step up and we'd win the game - but holy crapoly, I never thought we'd put a beatdown on Wiscy like we saw Saturday night. I wasn't able to see the start of the game (came in when the refs blew that call for "targeting"). I sat in (pleasantly) stunned disbelief watching one of the most dominating performances I've ever seen in a championship game at any level of competition.
Bama takes this Buckeye team lightly at their own peril!