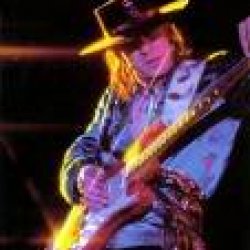 Oldschoolbuck
---
Member since 12 February 2013 | Blog
Helmet Stickers: 1,521 | Leaderboard
Favorites
SPORTS MOMENT: January 2003 BCS National Championship game
COLLEGE FOOTBALL PLAYER: Jack Tatum
COLLEGE BASKETBALL PLAYER: Kelvin Ransey
NFL TEAM: Miami Dolphins
MLB TEAM: Cincinnati Reds
SOCCER TEAM: Barcelona
Recent Activity
Ahhh. Thanks KJ! That's a great link, too.
Agree about the '73 O-line, Scarlet. I'd put Lachey, in there with Hicks and Stringer... It's hard to pick (after Orlando), cuz there have been so many great O linemen that played for our beloved Buckeyes. Also, if you want to go waaaaaaay back, it's hard to leave "The Toe" off the list - Lou Groza.
Our home kit (white one) has a nice touch with the Buckeye leaves on it. Agree that Iowa's and the Twerps are "pretty boss" - State Penn's and Sparty's aren't too bad either. TSUN, well, they still suck, so...
Denny, KevinJ or any other bourbon aficionados in the 11W community - when is Elijah Craig's 21 year old single barrel coming out? I was told November last year; then it was this summer, now...?! Anyway, may have to make the trek to C-bus to taste some of those tacos DJ pimped (and, yes, if they're pouring Four Roses Small Batch for $3 a glass, I may pitch a tent beside the bus - become a "Taco-Traveler" and follow them around... or would that be a "Taco-Head"?)!
That's a great gif - Joey Bosa is a straight up athletic freak!
Consider this: We have, arguably, the top 2 "trench warfare" coaches in the nation - Ed Warinner & Larry Johnson. If championships are won up front with "the big uglies" (thank you, Keith Jackson!), we should all be really, really, really excited!
Well played, MMan. Never forget the "the"; perhaps your coach might remember the "State" part of the equation as well...
Great article, Ramzy. It really hit "home" (pun intended).
Grew up in NW Ohio & couldn't wait to get out of the Buckeye state after graduating from tOSU. I vowed then I would never return unless I could live in C'bus or the Queen City (wifey went to UC and I came to really like Cincinnati).
20 years after leaving we moved back to the 419 (BG). I didn't realize how much I really missed Ohio and, yes, even the flatlands of NW Ohio. It was nice to live in other states and experience other cultures (especially when we lived in Miami) - but Ohio is home!
I can't blame a young man like Jerome Baker, who has the opportunity to experience life outside the environs of "home", for exploring those options. I think he will be a great player and I hope he succeeds wherever he finally ends up (and I'm not counting out UFM's ability to convince him to stay).
But Thomas Wolfe was wrong, you can go home again, and many times it's better than imagined.
Lol, WWT! I was thinking, "Man, this guy must be the big boss of something or other - that is a great double-wide!" Plus that "Vol edjumication" is really paying off: dude can rhyme "ass" with "ass"! Bet he was summa cum laude at Ol' Rocky Top!
Lol! That degree from tOSU certainly pays dividends!
I'll give you a UV for your act of contrition :-)
Apparently, so are some younger folk (unless you forgot the sarcasm font)!
Killer, I was thinking the same thing - and he has another year of HS? Wow!!!
Thanks for that one, DJ. Beautiful place, Colorado Springs.
God bless the people in uniform - having said that, go Bucks! Beat the s%*t out of Navy!
Definite upvote for use of "Wesleyan Affiliation"...
So glad we're finally making inroads in Cincinnati (might I say, we're "penetrating the Queen"?). I spent a lot of time traveling down I-71 when I was a student at tOSU and my girlfriend (now wife) was a student at UC. BTW, there is not too much worse than an apartment in Cincinnati in the middle of July that lacks a/c - that is one hot, humid town!
I have no problem believing this dynamic duo hails from Michigan.
Yes, obviously Wal-Mart Wolver-weenies. Speaking of which, they apparently discovered a real wolverine frolicking in the hinterlands of Utah. A Utah wildlife official said they are very rare in that eco-system and had only found the carcass of one years ago. I turned to my wife and said, "We love wolverine carcasses!" To which, she replied, "Brady Hoke's carcass would provide a lot of natural fertilizer."
God, I love this girl!
I'm sure glad I freaked out back in March at how awful this class was going to be!
Absolutely fantastic news - and two more quality human beings for the good guys. Welcome aboard gentlemen. This D is going to be downright terrifying!
The D-line, and Silver Bullets as a whole, are planning on a little "ultra-violence" this season! (Thanks for the great gif - I still think "Clockwork Orange" is Stanley Kubrick's best movie by far).
I wish I could UV this more than once ... it's freakin' awesome Rosenbuck!
I can understand why a fan of "Los Tris" would be upset after the way they went out to the Netherlands today. Guy was probably just blowing off steam - I'd probably have to buy a new TV if the USMNT lost like that... talk about heartbreak and disappointment!
Still, it seem a bit strange to call out people who are getting into the whole zeitgeist of TMNT's march onward in the WC. Perhaps some of those "fair weather" fans will stick around afterward and check out the C'bus Crew or other MLS teams near where they live.
That says more about your character than you probably were aware, M! :)
I laughed so hard when I read your post JBuck! Yeah, I've read some translations of old manuscripts of student activities at the University of Paris, Oxford and other places 300 - 400 years ago. Believe me, they were drinking and womanizing as hard as any modern college kids! Gives us all hope for the future...
I know these guys are 18-22 year old young men at a university that affords a lot of ways to be distracted (and I'm sure we all remember what we did at that age, with those "opportunities"!), but I think the "Urban Effect" is permeating the culture of the Buckeyes: If a player is not in class or studying, he might be more likely found at the WHAC than a bar (and I'm not against these guys relaxing and doing what college kids have done for centuries). I have to believe that the players today know the hammer of the football gods will fall hard and fast on them if they're caught "actin' the fool", though!
Even more impressive IMO, is seeing your best player, your QB, your leader, doing it by example. Props to Brax (and Jalin).
I bet Belgium doesn't even have an I-HOP, either DJ! Talk about Eurotrash! Pancake the waffleheads! USA! USA! USA!