okaycody
---
Member since 07 December 2012 | Blog
Helmet Stickers: 51 | Leaderboard
Favorites
SPORTS MOMENT: Ohio State vs Wisconsin 2011.
COLLEGE FOOTBALL PLAYER: Braxton
Recent Activity
Buckeye Corners phones break in 3.. 2..
I only ever sat in Block-O south when I was a student, graduated a year ago and can't stand to sit anywhere else in the stadium ever since experiencing a game in that type of way. Now I have the same routine down every home game - wait till Thursday, get on craigslist, and get a Block-O ticket. They're typically barely over face value due to the fact that nobody wants to sit in a section that requires cheering, standing, watching the game, etc. You know, football game stuff. I used to work at a restaurant in the short north and one of our regulars was a big time osu booster, box suite and all. He hooked me up with a ticket to the Penn State game last year. I'll put it this way, I would rather pay for a student ticket, go by myself, with a view obstructed by the goal post, and leave with no voice, than take a free ticket to a suite on the 45 with free food. Even thinking about the west side of the stadium just bums me out so bad, they don't get it at all. Just a big social scene.
i didnt know texas instruments made video cameras... AMIRITE!?!
real issue at hand: how awesome were those unis?!
my d00d went in on Matt Hayes. Internet choke slam!
Damn, my d00d went in on Matt Hayes
A junior in a dead silent english class with his iphone on silent had an instagram video play on full volume followed by a subsequent spike in blood pressure and embarrassment. The junior doesn't understand why the "silent" setting doesn't override the volume on applications to avoid such situations, and also doesn't understand why in the hell instagram doesn't provide and option other than auto-play. Seriously, who the hell actually favors autoplay.
I am a junior.
On that first gif of Dontre.. *hits 28 yard line* **AFTERBURNERS ENGAGED**
I love how UFM is very reserved and sly about his excitement for what Dontre promises to be/already is. Obviously keeping his giddy-ness contained, yet I can't help but picture him alone in his office, rewinding Dontre's two big gains from the Cal game with a giant mischievous grin on his face while pondering all the ways he is going to utilize him in the years to come, and the fact that he is only a true freshman.
Sometimes I think the difference between Manziel being a good college quarterback, and the larger-than-life phenom that he is alleged to be is a handful of broken/lucky plays every game.
I was in Block O last year, overall lack of enthusiasm, pride, and creativity from the kids that run it. Much like the west side of the stadium, attending an OSU game is more like a social status trophy, the whole stadium is slowly turning into the Milford Academy.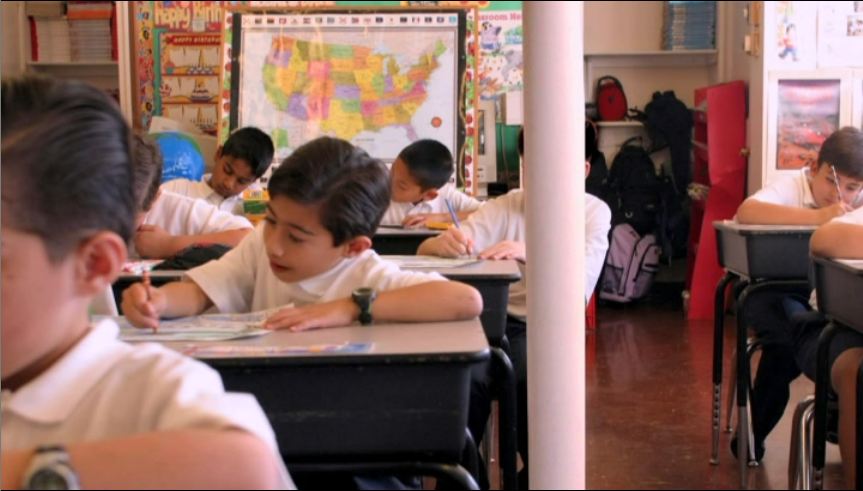 Eleven warriors - where being a rabid fan and logical human, happens.