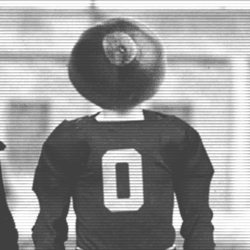 Ohio State Ombre
---
Member since 25 April 2012 | Blog
Helmet Stickers: 613 | Leaderboard
Favorites
SPORTS MOMENT: Jenkins 4th and 14 catch in the 2002 National Championship game
COLLEGE FOOTBALL PLAYER: Bradley Roby
COLLEGE BASKETBALL PLAYER: Aaron Craft
NFL TEAM: Bengals
NHL TEAM: Blue Jackets / Maple Leafs
NBA TEAM: the NBA stinks
MLB TEAM: Reds
SOCCER TEAM: Newcastle
Recent Activity
im anti apple. but that being said i have both a chromecast and a roku. both are fantastic, but the roku is just a tad more user friendly for replacing cable so far for me.
i will be in the oakland/san fran area. ill try to find a buckeye bar, im sure there are plenty
is it specific to cable, or as long as you have internet via common provider like comcast or at&t and just use that login?
oh man are those some great comments in that article
anzalone = timmons + diggs
"i bleed scarlet and gray"
dont we all. so great to have such an early class leader who has an amazing passion for not only the sport, but the school and the culture that it represents. i know its three years away, but the 2017 class really could be something special (i know we say that about every class haha)
i cant help but always upvote this gif
not trying to be a dork, but didnt bortles play for UCF? i dont know if south florida has ever had a good QB (now lets hear everyone prove me wrong haha)
i really like how physical he is in his film. for a guy sub 6ft, i really was not expecting him to have such a good stiff arm and willingness to initiate contact
where is the kenny g monster face?
would be a dream scenario for sure.
this is making it harder and harder to hate on PSU...ive always liked franklin for the most part
just proves everything birm and the gang have been saying about him. good guy with an even better head on his shoulders. cant wait to see him in action
nope, they hand out actual diplomas. i got my actual diploma during spring commencement, and that white thing is just an envelope for the diploma holder.
good point, i tried looking it up but have not been able to find an example. a few back to back championships, but they have a loss in one of the seasons, like bama recently
i agree. i think we are saying the same thing. im more of an advocate of staying with the 4 team playoff....much more and i totally agree it would dilute the regular season
cutcliff sure has done a bang up job at duke, he seems to deserve it to me
i love that the guy spelled inbred wrong...wow. and the guy who linked to engineering school rankings linked the grad rankings, not undergrad. dont think many football players of that caliber are going to be going to grad school in engineering
i believe you spelled champship wrong
that is probably the most disturbing gif i have ever seen. still deserving of an upvote