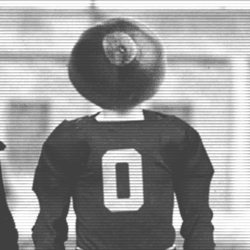 OH_IO
---
Member since 10 September 2013 | Blog
Helmet Stickers: 163 | Leaderboard
Class of 2016 at THE Ohio State University
Favorites
COLLEGE FOOTBALL PLAYER: Braxton Miller
COLLEGE BASKETBALL PLAYER: Aaron Craft
NFL TEAM: Detroit Lions
NHL TEAM: Detroit Redwings
MLB TEAM: Detroit Tigers
SOCCER TEAM: Columbus Crew
Recent Activity
DID SOMEONE SAY SCRANTON?!...
Thank you kindly. Attention to detail apparently isn't my forte.
I think I just reread half of the comments on this topic before realizing I had already done so. Twice.
The ability to differentiate new comments from old within a topic is one of the things I miss most from the old 11W. I don't know if this has been addressed (I should know after reading all the comments three times) or if anyone else feels similar/different.
For all of my other concerns see: any and all posts by Earle on this topic. Completely nailed it.
Overall, I love the new site. It has taken some "getting used to" but it's a definite upgrade. Appreciate all of the work you guys do.
Nice to see the serve and volley is coming back to men's tennis.
Go Bucks!
Thanks for sharing, Birm. Sounds like a great kid with his head in the right place.
THIS. IS. AWESOME.
Welcome to the Buckeye family, Raekwon!
Does anyone know what the radio station is that the game will be on? One more final exam and I'm outta here.
This is a good point not only for Evan Spencer's situation, but a lot of things in the media.
We ask people to give their honest opinions and then criticize them for that opinion. It's pretty gross, IMO.
Oregon's first half of football, brought to you by Mark Sanchez:
The Belldozer?
I think I just threw up a little bit.
Here you go friend.
http://www.ohiostatebuckeyes.com/sports/m-baskbl/sched/osu-m-baskbl-sched.html
Thanks Jeremy-- this was a great read.
I know it's all up in the air at this point, but it's always nice being a little ahead of the curve when it comes to talking recruiting with friends.
Okay, those aren't nearly as bad as I was expecting.
Which, as it turns out, isn't saying much because of what I was expecting:
I feel like you've left us a cliffhanger with #5. I don't think I've ever said this before, but I NEED to see the shoes.
*Insert EzE blocking gif here*