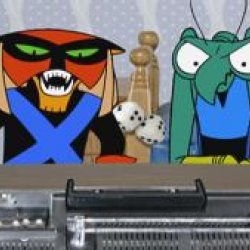 oh_dad55
---
Member since 09 February 2013 | Blog
Helmet Stickers: 528 | Leaderboard
Voting Record: 185 / 4
Favorites
SPORTS MOMENT: High Street after we beat Michigan in November 1968. (Reminder: OJ Sucks!)
COLLEGE FOOTBALL PLAYER: Archie
Recent Activity
I agree 100% with a permanent ban on MMan.
As an "old timer," I have to say I miss the wall of beer cases at North Berg and South Berg. C&G's and the Venetian had fantastic pizza, Quisno's on Chittenden had the best subs I ever had, and the Oar House contributed to great hangovers.
If you watch the warm-ups for the sugar bowl, at one point, Cardale is throwing long bombs to someone in the left corner of the end zone, that looked to be 40-50 yards away. At the end, Collier stepped up and tossed one to the exact same place with the same trajectory and velocity. I was pretty impressed. I hope someone can find that and make a gif of it.
Let's not turn into a bunch of Matta-baiters.
Holy Cow! What great credentials. Urban keeps managing to trade up. Let's go bucks!
Until Urban or Mike makes an official announcement, we have nothing to talk about. What a waste of forum space.
Lots of us are competitive and want to score well by whatever means we are being graded or compared. Raising the bar to 99% caused some of us to start up-voting everything to get closer to the goal. Some of us seek helmet stickers by commenting on everything and anything. Open dialog and discourse are helpful and the things we learn in the forums are valuable in their way. We should all try not to get hung up on the few "performance measures" we see and focus more on enjoying the Eleven Warriors web page that we visit every day.
I'd prefer that the "up-vote/down-vote" categories be changed to "like/dislike," so we can still make our opinions known, but the feedback is given to the poster instead of the voter. If I went to the "My Account" page, I'd be more interested in seeing how many likes or dislikes I received that how many times I up-voted/down-voted. I would hope that if I saw that many people didn't like what I was saying, I'd have the smarts to quit posting. (Maybe 11W Jail takes care of that issue.)
Signing day cannot get here fast enough.
Try this: Click on the icon that says "Embed Youtube Video." You copy and paste the url of the video into that box in the embed popup window. To get the embed code from Youtube, right click on the video when you are in Youtube, and you'll see a list of options including "get embed code." Copy the embed code and paste it into that box in the embed popup window. You should see the first frame of the video in the preview window on your 11W screen. Hit "save" at that point. Good luck!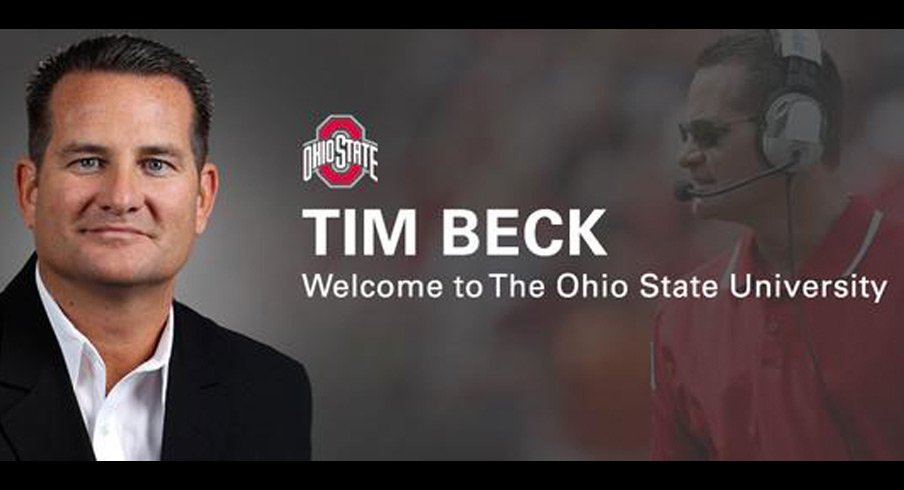 It looks like Joey took one step after the ball came out, then hung on and dragged Mariota down. He didn't take an extra step, slam, or throw him down. It was just a good tackle, not worthy of a personal foul flag.
We should have a no facts, no post rule.
I voted that he'll play next year. It didn't specify where he'll play.
Don't mess with karma! Enjoy one game and season at a time.
I think Dontre is still playing the role of decoy. They're saying he'll play so the ducks have to prepare for him. He's still wearing a compression boot on that foot per an earlier post, so it's less than likely that he'll play.
That article about the Iconic CFB photo was awesomely done. Great writeup and use of technology in highlighting each player being discussed in the story. Well done. Thanks for posting it DJ.
I was in the stands for the Virginia Tech game and repeatedly saw Michael Brewer scramble or roll to the right and complete difficult passes on 3rd downs. I'm sure Oregon will be reviewing film of that game and looking forward to achieving the same results. The good news is that our defense has taken that game as a learning point and will be in better position on those roll-outs. Let's bat those throws down this time, or step in front of them for a pick six!!
I hope the scout team is running up-tempo as much as they can and challenging our defense. They need to be in tip top condition to stay strong in the 4th quarter.
I wouldn't be surprised to see a flip or two, on or before signing day.
Is that an OSU logo on the football? Do they have different footballs for each team? Haven't heard of that before.
Great video. A nice break from bowl game overload.