Oakland Buckeye
---
Member since 30 May 2011 | Blog
Helmet Stickers: 2,957 | Leaderboard
Voting Record: 3316 / 973
Favorites
SPORTS MOMENT: Watching Son run in OHSAA States on in Jesse Owens Stadium
COLLEGE FOOTBALL PLAYER: Speilman, Jack Tatum, AJ Hawk, Bosa, Zeke
COLLEGE BASKETBALL PLAYER: A Craft, JJ, Diebs, Mickey Mitchell
NFL TEAM: Da Raidas, Portsmouth Spartans
NBA TEAM: Akron Cavs
MLB TEAM: Redlegs
SOCCER TEAM: Crew
Recent Activity
This^^^^
dont see AJ starting - he is extremely limited in the perimeter game - ala Craft & Scott - but is not near the level of player as those two.
Lyle will run point
Diop, Tate & either Grandstaff or Mitchell at 3rd wing / SG
Thompson / Giddens
Not loving Loving
Good thing this forum was not titled worst TV finale of all times… Because it would probably begin and end with how I Met your mother. Love that show so much – they completely ruined it the last season
Most insightful comment on here- well said
Kinda surprised on the anti- Illini comments by posters from a solitary source from a kid who quit & may have a sour grapes agenda - seems To be a tendency to believe the first side of whatever sensational story we hear. As the returns come in & the dust settles - it looks like much of his accusations are unsubstantiated. No matter how this goes it's not gonna end up pretty.
Wrong team Homey
see my avatar
I'm sure this douche move will secure plenty of Uv's tough guy- love your keyboard courage- I don't care if u had a 1000 uv's - yours was the dick move by attacking Op for the grammar & length of post . Don't like it - don't read it. Anytime someone artacks another poster on here for no reason I will always defend those being dissed'
also find it curious ur phrase about dicks measuring assholes tells us all we need to know about BG
That's uninformed at best 05 – it has regularly been reported he wants to pursue a degree in something in the OSU does not offer – petroleum engineering.
After all – ferns "ain't going just to play football"
Thanks for hijacking the thread Dave… People can we keep on task about football around here? And the "that comment was ignorant post "needs to be removed so that these kind of thread hijacks don't happen.
Saw this kid play 3 times on Wayne's state run - Landers is a monster. He dominated Moellers line like the were school children and was almost as effective vs St Ed. He is better DT than Bennett coming out of HS (Mike was a 2way guy but initially seen more as Oline), with coach Mick on the job this kid could really be your next AJ Hawk type 3 star to blow up here. Besides track is a great hoopster - he may be the best athlete we've seen as a DT since at least Washington if not longer.
I thought it was a funny and entertaining read Awlins - took about 2 minutes. I guess with a BGSU degree(?) it takes about 20.
Redskins!! Catching balls from RGIII
Thank god!!!
sceew the bengals & Browns
Bennett announced by a pasty dude from England
Dolodale - GOTCHA!!
Not much of a twitter guy - but the comedy is so classic I have to follow these guys!
Please keep the weekly update comin Kevin - becoming a Friday favorite of mine!!
We Need MORE!!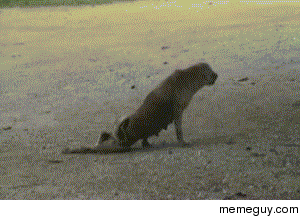 BlueBayou - the non- psycho UM fan on 11W :-)
So what does everyone else think?
I think you need to change your avatar
He said "tips"
Yes - i stuck with it 4 yrs after my daughter who played for me graduated - scratched the itch an additional 2 yr til my youngest daughter made varsity = but finally reached an end. Parents make it tough
Great suggestions Wargor - volunteers are needed & I ALWAYS felt blessed to always be a part of kids teams:
coached about 4 t-ball teams (for my 4 kids ), 3 years of coach pitch, 3 years little league , 1 yr softball, 1 yr YMCA bball, 10 different seasons rec soccer team, 3 yrs HS football stats, & 8 yrs HS Soccer Headcoach..... and it is all over & I miss it ( & coaching/watching my kids play desperately!). Now I just do Varsity Football stats now that my son is graduating in June ;-(
Why the inflammatory verbiage Scarlet? this is a blog - I cant disagree with you?
How do you know Dixon would not have done better? He was a much higher rated prospect than Smith - who was an average JC receiver.
Why dont you write douchey tidbits on everyone ELSE here (70%) who doubts Smith.It's the vast majority.