Oakland Buckeye
---
dayton (via Portsmouth)
Member since 30 May 2011 | Blog
Born and raised Buckeye fan, Longtime Club Team &VArsity HS Coach - now I just PA games for HS football - love giving back to school & recognizing the kids play on the field.
Favorites
SPORTS MOMENT: Watching Son run in OHSAA States in Jesse Owens Stadium; 2nd son receive 2nd team ALL SW Ohio District QB award

COLLEGE FOOTBALL PLAYER: Chris Speilman, Jack Tatum, AJ Hawk, Bosa, Zeke
COLLEGE BASKETBALL PLAYER: A Craft, JJ, Diebs, Mike Conley
NFL TEAM: Da Raidas, Portsmouth Spartans
NBA TEAM: Akron Cavaliers
MLB TEAM: Redlegs
SOCCER TEAM: United States
Recent Activity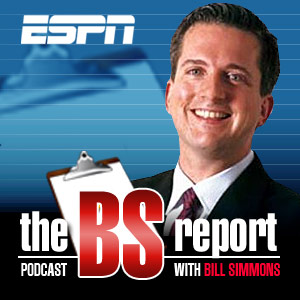 Truer words were never spoken
The Rectal
Agree - saw the kid at FNL and he did not stand out - step slower - soft routes - now baggage? not good. I will answer speculation - No way possible he ends up here.
do NOT insert hairbaugh video here
This Fido -
Its rediculous for some 11wers to think we were turned down by a guy who has coached at N dakota St, Creighton, and failed miserably at Iowa St. Third in the Big East last year - he had a nice run when his son and his sons best friend (Harrison Barnes) wanted to play for Dad & play together. Outside of their run, Mcdermott is barely a 500 coach and is not in a power 5 conference.
Believe an eSECpn reporter (who all LOVE tOSU) or believe common sense.
And I for on would love Huggie Bear - but me thinks he stays at his alma mater.
What if Clemson retweets 120,000 times??
This kid needs to be introduced to the word humility. I am afraid he is setting himself up for a high level of scrutiny and potential failure. I'm kind of over this guy right now
BFD High school records - like the ones his sons set at the internet HS where they are the only kids who attend?
Two articles on UC Football in one day?
Please dont do that to this kid - Loving= softest kid in OSU history. that's like saying funderburke or Potter reminds you of Amir Williams - NOT A COMPLIMENT!!
would certainly like to see some Ohio names here - with the "new" 50% of recruits from Ohio goal.... especially if we are recruiting the #28 corner who is #316 nationally
Please no more - this team is unwatchable
Right after Johnny Manziel
you guys better stop sleeping on Williamson - he is rarely mentioned in these articles
Gotta say I'm a fan of the "Bimbo kits" /s
wheres the 4loko??? and a bust of Hardings head??