Oakland Buckeye
---
Member since 30 May 2011 | Blog
Helmet Stickers: 1,159 | Leaderboard
Favorites
SPORTS MOMENT:

COLLEGE FOOTBALL PLAYER: Speilman, AJ Hawk
COLLEGE BASKETBALL PLAYER: A Craft, Diebs
NFL TEAM: P-town Spartans
NHL TEAM: who?
NBA TEAM: Miami LeBrons
MLB TEAM: Sawx!
SOCCER TEAM: Crew
Recent Activity
Hows about Branch Rickey from Portsmouth?
Gotta agree with Alva over Glenn
Yes - I stand corrected, cant believe I did not have Jesse Owens, Paul Brown or Jack Nicklaus on this list!
What's up with Guapo's & RDS choice of blue in the WHAC? Urbz still recovering from brain surgery to notice??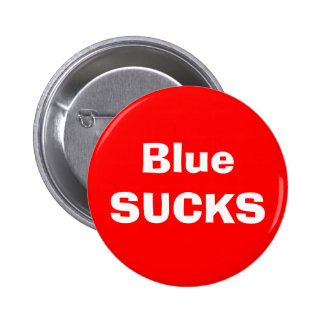 Lebron James, Ken Griffey Jr, The Vest, Branch Rickey, Roy Rogers, Urban Meyer, Edwin Moses, Paul Lawrence Dunbar, Bob Hope, Sean martin Paul Newman, Jonathan Winters, Martin Sheen, John Glenn, William Tecumseh Sherman, Orville & Wilbur Wright, BF Goodrich AND of course Brooklyn Decker, Carman Electra, Angie Everhart!
Here's a pro-tip, Mr. Greene: 98.9% of humans are garbage; it's just a matter if you're a walking septic tank like Bert Bielema or you feel guilt about being terrible. It's a cold world out here, friends — stay warm.
Everything ok today DJ?
At the risk of wasting my breath - you clearly did not read my whole comment - first I am sorry for your families loss, I actually had a cousin who took his life in 1981 wrestling with these same issues. But try to bring a little more maturity to these pages. I'm not gay - and I'm not Black either - but as I said, have had (happily) Blacks marry into my family, & they are MY family now. there is no way anyone will convince me - especially by name calling - that the sexual preference referendum is on the same level as racial prejudice - and it is an insult to the minorities of this country who have been persecuted & enslaved for the color of their skin. I dont see any Gay men being enslaved based on their sexual preference.
That being said - I cant believe the "moderators" on here allow this kind of abusive attacks.
Since everything I just wrote is over your immature head - I'll speak in terms you might understand. It only takes a coward to sit behind a keyboard & name call & attack others in anonymity. Have some balls TN & enter into intelligent dialog. One of these days someone my find out who you are and give you the ass-beating you deserve.
Agree Sgt - this is a swing and a miss for Mr Jervey - I am quoting one ouf our own posters from yesterday who makes as succinctly a point as possible.

Allinosu 21 HOURS AGO

You obviously don't know the whole story. She is doing what every parent should do and that is looking out for her son. The only reason he can come up with going to MSU is that he is comfortable. She says that translate into hanging with his friends and partying. She said he got lazy and feels entitled since all the coaches blew smoke up his rear about him being so great. She knows her son will take the easy way out and was told by his friends on campus he did not have to worry about going to class which really pissed her off. She wants him to get his diploma but if the NFL is his destiny then she shot down the guys at the radio station with facts that OSU and FSU have a better tract record for that. They thought they knew what she was all about and completely changed their minds after the interview. She contends whether it's the NFL or an education MSU falls short and she will give if he can tell her anything other than comfortable. Obviously can't. Kudos to her for not caring what we all think.
Agreed Carence, duderino, Catch 5, BCarp & others. It's actually frustrating that you cant disagree with the PC police on this without getting tomatoes thrown at you or being called a hater. As someone who was in locker rooms & now coaches in the same setting - I dont think Sam's Homosexuality caused Mizzou to be 12-2 anymore than his silence caused them to be 5-7 - that notion is ridiculous. And it IS being politicized, it's not about football. To put this on the same level of Robinson is an insult to the African -American community. As a man who's own daughter married one of my former (Black ) players - I take great exception to the comparison - & find it cowardly & lazy to put it on the same level as racism towards the Black Community.
This article and DJ's unusual multiple comments upon this skull session also reminds me of his many past incendiary comments that had him removed from the site for an extended time. I have my values, dont shove your down my throat. I think one thing that would be eyeopening in the new TATE configuration would be the ability to UV /Dv 11w staff....
Very inspiring as a father of a 2015er who is hoping to be recruited at the D2 - NAIA levels - to see the maturity & candor is unusual. I had my HS Junior read your post Meech as an example of how to further conduct himself & hopefully open some doors on the camp circuit this summer.
Unless I'm missing it - I no longer can see how people have responded to my posts, ie DV & UVs - I can see the on yours, but have no Idea if my posts have touched the masses.... going off to feed the hungry now.
Four (8) more years!!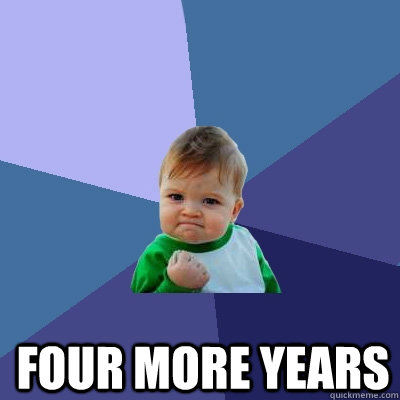 Missing the "box score" stats that used to be done in 'preTate" era... ;)
np - the best draft we have had in the first 2 rounds is 6 in 2006 - 5 in the first, 1 in the 3rd. (Hawk & company)
12 buckeyes drafted in the 1st 2 rounds? When? Seriously Dill - that has never happened -thanks for the dv though
GO BUCKS!
Next up - Malik!
Best post I have seen on this subject Wilkins. specially WAY more concerned if BOB had stayed - a far more accomplished track record. Franklin has done nothing...
& a shout out to my little girls favorite tv show!
Totally agree Serious....
and wheres Hitner?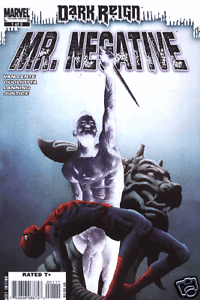 BOOM! Teddy went deep with that one! sa-weet!