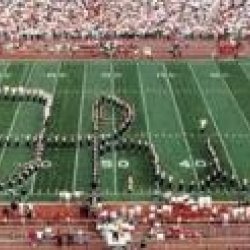 Nutbuck1959
---
from Whitehouse, OH
Member since 14 December 2011 | Blog
Lifelong Buckeye fan. 32 years as a teacher. Marriied with 4 kids
Favorites
COLLEGE FOOTBALL PLAYER: Archie Griffin
NFL TEAM: Cleveland Browns
NHL TEAM: Detroit Red Wings
NBA TEAM: Boston Celtics
MLB TEAM: Cleveland Indians
SOCCER TEAM: Manchester United
Recent Activity
I they did hire Wilson, What about Warriner?? Line coach only??
Good one, Nair... I was at the game, and you just did not see a white shirt open all day. Our defensive backs are all over these guys. Best back play i can remember.
Let's go with 201 total yards.
Ohio had 3.2 beer back in the day. Legal age was 18, and at 21 you could buy "high beer". We college kids back then referred to a hangover as the "3.2 flu".
Really glad to have the season getting underway. I go through the TV listings, and BTN has game after game of Sparty on.......Did we get that kind of love last year? Anyway, getting tired of it.
I followed Ramzy to this site. His Bucknuts columns were my favorite. Love his humor. Plus BN was becoming increasingly a pay site, and I'm too cheap to pay for this stuff. I have turned many people on to this site since.
The bowl game was the only game I recall a team trying to "pick on" Conley
Agreed, although I wasn't growing up.
I really didn't think Four Loko was a real thing.
The vulgarity of MGo continues to amaze me.
Can you imagine the howls that would come from TTUN fans if Meyer was yelling at their kicker?? But I'm sure they would laugh off that Bo did it.
We'd better be able to throw it then. I expect the box to be loaded up just like last week.
Never liked Forde much when he was writing for ESPN. Now he is a contributor to BTN? What a douche Bag.
I remember talking to a guy I know back when UFM was at BG. He had just witnessed BG destroy it's homecoming opponent, and had attended a party at the AD's home after the game. He said the AD was looking depressed at the party because he knew he couldn't afford to keep Meyer at the school. The same probably applies here, as well as Toledo, WMU, and others. Life in the MAC folks.
The Houston veer offense was big in the 80's.
Latex. I thought he sold latex.
I feel so badly for the guy. He seems like a great man and has done a great job with Minnesota. He was good for the B1G. Best wishes coach.
I have a friend who taught at Sandusky HS when Orlando Pace was there. He talked about him doing things like that, adding "you never saw anyone take a charge when Orlando was coming down the court"
I don't want to be superstitious, but didn't things fall apart the last time our head man wrote a book on leadership? Finger crossed.
Lets not forget that for the most part, Cardale brought this on himself. He had a couple games where his passing stats were really good, but starting 3 and out so often, overthrowing open receivers, not showing touch when needed doomed him. Meyer is smart enough to know that the eye test matters in the CFP rodeo, and we weren't passing that so well. Thus the comparisons to FSU.
Since we haven't established a deep threat, why is it so bad to play Barrett between the 20's? I don't get that argument at all.