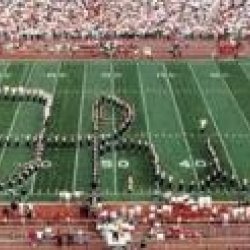 Nutbuck1959
---
from Whitehouse, OH
Member since 14 December 2011 | Blog
Helmet Stickers: 367 | Leaderboard
Lifelong Buckeye fan. 32 years as a teacher. Marriied with 4 kids
Favorites
COLLEGE FOOTBALL PLAYER: Archie Griffin
NFL TEAM: Cleveland Browns
NHL TEAM: Detroit Red Wings
NBA TEAM: Boston Celtics
MLB TEAM: Cleveland Indians
SOCCER TEAM: Manchester United
Recent Activity
UT had their backup QB playing in that game also... Starter tore ACL vs Missouri
I watched the Toledo UC game. When Toledo was able to get some pressure, Kiel was far less effective (surprise). Seeing as our defensive front is better than UT, as long as the d backs continue to play tight, I think your assessment is right on.
I could see it if were a team competing in the national spotlight, but with the train wreck the B1G has become, I do not think so.
He seemed to be trying to trap the ball against his chest. Fine for HS football, but not college and beyond.
what about McMillan? gonna see time?
REALLY EXCITED ABOUT MARSHAL AND SAMUEL
I wonder if the "critics" will point to the loss of personnel for Notre Dame should TTUN win. That narrative seems to be the norm these days.
Buckeye is. Their others are very good.
Don't know about Columbus area, but I think that "air" is more prevalent than you may think. I see it in a lot of places. Too bad. It ruins the kids for sports participation.
also with the defensive backs.
Let's hope the defense is MUCH improved, assuming the offense won't be as productive.
We aren't the only team canceling game. Alabama cancelled MSU series and said no to UC home and home.
Isn't it like 35,000? No, not big enough. As an aside, I just bought my daughter season tix at UC. $70 student ticket included the bus pass to PBS for home games this year while renovation is ongoing. Deal.
Couldn't agree more, All. But we (B1G) need to get it done on the field to shut these dudes up.
Jane, you ignorant slut! LOL
Not from Putnam county, but grew up next door in Paulding county. Spent a decent amount of time in Putnam, though!
It has been wonderful to witness this latest stretch for the Buckeyes. When we were in the Coop era, I never popped off to a Michigan fan. i can't say the same is true for a lot of those that I know. They seem to get more obnoxious with each loss. They remind me of the people who post on Mgoblog after a loss!
Hope you are correct,M. Not planning on going to a game anytime soon, but the last time I was there, it was knees in my back, my knees in someone else's back (I am 6'1"), and wedge seating for my bottom. Been that way every time (4 or 5) I have been in that stadium.
Seems completely arbitrary now, doesn't it? A man in charge flexing his 'muscle' because he can.
True. I'm thrilled with the draft picks and getting him at 22 as opposed to 4. I'm just not covinced on him. Hope to be wrong here.
I for one am SICK of the Browns drafting guys who bomb in the league. Not sure about Manziel. Gonna be hard to improvise in the pros like he did in college. And he's small.
I went to BG with Rick's little brother Rob from Wapak in the late 70's-early 80's. Cool dude.