nrobinsonpe
---
Member since 24 July 2013 | Blog
Helmet Stickers: 343 | Leaderboard
Voting Record: 62 / 2
Favorites
COLLEGE FOOTBALL PLAYER: The D Line
COLLEGE BASKETBALL PLAYER: Titus
NFL TEAM: The Browns
NHL TEAM: :P
NBA TEAM: The Cavs
Recent Activity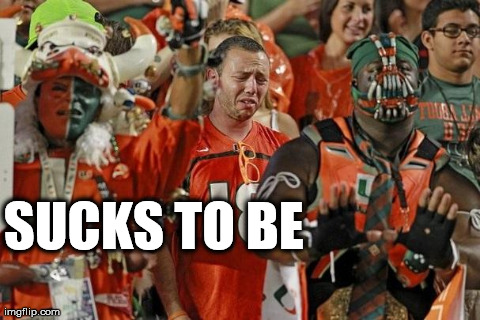 I logged in just to upvote this.
Know why UW would win? Because tOSU wouldn't be there. We beat them the first time by enough points to win two games.
I agree in principle, but I think if we beat Alabama, the haters will retreat to their dark, slimy holes.
100% correct statement.
EXCELLENT HIRE, JUST ONE QUICK QUESTION WHO IS MIKE RILEY

— Fake Bo Pelini (@FauxPelini) December 4, 2014
Like the Kirk Ferentz coach contract of the year award?
Fixed that for you.
If we beat Minnesota convincingly on the road, does that lend us any favor over TCU beating them 30-7 at home?
I don't think they can hold this offense under 50.
I also think the real betting should be on the over/under on percent of the whited out stadium wearing scarlet.
Great reference.
You'd think with that transcription spelling of "demeanour" that we'd be talking a different brand of football...
Why not get excited? I'm a Browns fan. I pump myself up every year knowing there may yet be a letdown.
So they'd have to vacate a 37-15 record, a national championship game shellacking, and a fake girlfriend? Has anyone looked into whether this academic fraud is an intentional ploy?
Okay, stats question: has any player ever won national titles at two different schools?
+1 to Tressel for still claiming the 2010 B1G title on his CV.
Right on. We need to stop using the word "allegedly" in this case. Aaron Hernandez "allegedly" killed a man (or three.) This kid absolutely power bombed that security officer. That's really not the question. Whether he's guilty of a crime is still up in the air (but I personally believe he should be.)
I don't know all the details, but I know UM expelled him in December in relation to the incident. Expelling him four years later (and immediately after his eligibility expired) reeks of corruption.
A plethora indeed.
If only this thread was about Carlos, this post would be incredibly awesome.
Pretty sure Quint Kessenich sewed the cuffs and collar from one shirt onto a different shirt.
Njoku's HS has the worst uniforms ever. We need to put him in scarlet.
If multiple upvotes were allowed, I'd make you the helmet sticker leader right now.
Vanderbilt's just going all Tim Beckman on PSU's (future) players.
It'll be used soon as a destination for lots of explosives. Voters voted down an upgrade.
I'm pretty worried. We just gave up 41 to a crap team from up north that hadn't done anything in a month and 34 to their big brothers, who aren't known for offense. I realize one was a rivalry game and one was (hopefully) a hangover, but Tahj Boyd scares me with our secondary performing how they are.