Notthatguy
---
Member since 21 October 2013 | Blog
Favorites
SPORTS MOMENT: OSU - 2002 COTDAMMMMIT!
COLLEGE FOOTBALL PLAYER: Eddie George
COLLEGE BASKETBALL PLAYER: Too many to count
NFL TEAM: Steelers
NHL TEAM: CBJ
NBA TEAM: Lakers
MLB TEAM: Reds
SOCCER TEAM: They play soccer professionally? Where the hell ha
Recent Activity
Looks like somebody needs a hug...
Still laugh when I see that gif...
I treat twitter like uranium coated kryptonite, and this is why...
Sounds like Kareem is scared of competition...if he ever makes it to the NFL, he's gonna be in big, big trouble.
Man, this brings back memories. But he was on some bad, bad Reds teams though...
Never look back, Doran...
LOL...When I was stationed in Alaska we had a Sergeant that shitted on himself and stuffed his drawers in one of our commo vans. He was almost demoted for that.
Yup. One time we had to travel out of town for an audit. On the way back home, we pulled up beside a girl that looked pretty hot driving a Mercedes. He adjusted his hair and straightened up his tie, and she turned and looked in his direction right as he was scratching his balls...and promptly sped off. We were in heavy traffic, and he tried to catch her, but everytime he pulled aside her, she sped up. I almost bit my lip off trying not to laugh...
Naw, at a IPA (Independent Public Accountant). I finally confronted him about, and he claimed he had no idea he was doing it...and proceeded to do it again.
...which is why I did my four years and got out. One story I have is when we had to our PT test. We had just completed our two mile run, and one Staff Sergeant believed the course was too short. So he gets a pedometer with a wheel and determined that our course was 500 ft short. So we had to rerun the 2 miles that afternoon in 90 degree weather. I knew right then and there the military was not for me. If I recall, he became a MSG at another unit. I believe the saying is "fuck up and move up".
Regardless...I WANT CLEMSON. That is all.
How's this for co-worker hell? Had a guy that would scratch his balls and sniff his hand. In front of anyone. True story.
Like Puffy said,
HATING IS FOR SUCKERS MAN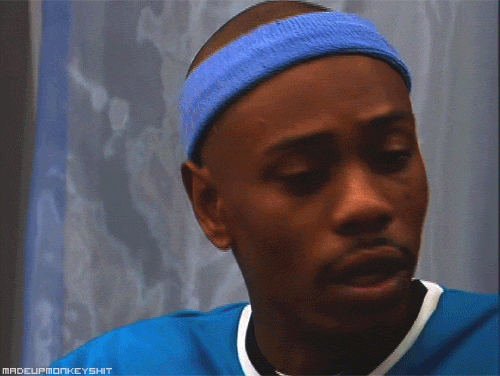 Wow...college football has taken some hits this year...get well Coach.
The more I see stuff like this, the more I realize professional athletes do not care about sports as much as us fans...they just don't.
Just got ahold of the presser via ESPN (yuck!); Hoke doesn't sound persuasive:
http://espn.go.com/college-football/story/_/id/11612734/brady-hoke-says-michigan-wolverines-qb-shane-morris-suffer-head-injury
It looks like they're saying nobody saw the hit. Bullcrap. That's not right...
Yeah. Not a good look on your resume when people are paying you to leave. I'm talking about YOU, Mike Brown...
It does make me wonder...how in the world did Belichick get him to coach so well for New England? Correct me if I'm wrong, but other than Nick Satan and Josh McDaniels, has ANY of his assistants done anything?
What I'd like to know is what is going to happen to the Minnesota player that decked him. Definitely looked like a head shot. Coach Meyer would have lost his mind had that happened to JT....
Oh man, OOOOOH MAN....please hire him Michigan. Please.
Definitely sounds odd...sounds like a witch hunt is brewing up. Michigan 2014 = OSU 2011 (to a smaller degree, lest I get yelled at). It's gonna get worse up there before it gets better.
I can understand that, but he did keep Gardner in The Game last year when he was clearly hurt....looking back on that, can't help but wonder if that is an indictment on Hoke or on our defense that game...