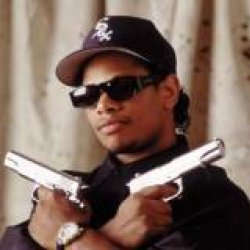 Notor
---
Member since 08 January 2013 | Blog
Helmet Stickers: 221 | Leaderboard
Favorites
COLLEGE FOOTBALL PLAYER: Braxton Miller
COLLEGE BASKETBALL PLAYER: Aaron Craft
NFL TEAM: Bengals
Recent Activity
TP drove a Dodge Charger. Watched him pull up to Marketplace in it numerous times.
Based on his quote, if that's really the approach he wants to take with his college football career, being "laid back" and just having fun while handling his business, doesn't really make me feel like this is a miss.
Remember, star ratings indicate potential. If someones a 4-5 star guy with a 1-star work ethic or a lackadaisical approach to his college career, he's better off outside of Urban Meyer's system.
If people can afford it, more power too them. I haven't see the Shoe's gameday experience being hurt any as a result of these prices. Being butthurt because someone else can afford tickets and you can't is extremely haterish and lame.
He didn't even get 4 years at OSU
To be honest, I don't mind seeing things like this. Everyone did a pretty good job of keeping their cool, and we just had a little pushing and shoving. Added some color to the game without getting ugly.
That being said, you're always one swing away from a UC-Xavier situation.
At least ND is in the midwest I guess...?
They really called that TD back because of high-stepping in an all-star exhibition game?
Uh ok...
Does it really matter how much is spent on students? More money does not equal a better education. Is Buffalo close to us? Are our admissions standards being lowered?
Don't think so.
I really hope we win for the sake of that Marcus Hall double birds to the haters .gif
Seriously could this get worse
Why can't we just put people on the edges and trust our base D not to get gashed by their awful running attack?
These clowns literally just running gimmicky screens back and forth across the field.
As much as the schadenfreude is nice, rules like this are still INCREDIBLY lame and unfair to athletes. Keep in mind what happened to use with the tatgate nonsense. I seriously doubt Ha Ha Clinton-Dix came from an upper-middle class background and demonizing college athletes for taking money is a complete joke.
This idea that students aren't "real fans" when they leave at halftime or early is a joke. Students bring it to the max when it matters, i.e. against any team that's semi-decent or in any big game. You honestly expect students to hang around past halftime during the early September noon games when they've been baking in the sun for 2.5 hours in 95 degree heat? During a drubbing of an FCS or MAC team? Students pay good money to both attend school and attend the games. The fact that they even show up in force to the clowny, joke games early in the season is testament to that dedication.
If you want to blame anyone, blame the athletic department for scheduling Noon games in extreme heat against garbage opponents while consistently raising the cost of tickets year in and year out. Blame the other Big 10 schools who can't figure out how to recruit and put a competitive team on the field. I honestly do believe that we have the best fans in the country, but you are really trying the patience and wallets of said fanbase when you expect them to get hyped week in and week out when they schedule is filled with creampuffs and the games are noon kickoffs.
Did he really have to wear OSU apparel when he turned himself in? C'mon man
Just got back from the Cincinnati St. Xavier- Indy Ben Davis game, which St. X won 34-7. Justin Hilliard was a force all night. He had at least 1 sack, an INT that he returned roughly 30-40 yards, and a forced fumble on top of numerous tackles. He has really filled out his frame over the off season as well.
I seriously hope Urban makes this guy a priority because he was playing like a grown man against one of Indiana's best teams as a junior.
Guy looks great but that level of competition is yikes. I trust in Urban though, and there's no doubt he's a legit burner and I'm excited with what we can do with him.
Glad to hear it. Really hope he grows from this and doesn't have any issues with his academics once he's on campus.
Nice to see Urban hitting up Cincinnati hard. I just watched Hilliard's highlights from his sophomore year, was making plays/reading defenses well against the best competition in the state. To be 15 and making those types of plays against Iggy/Eds/GCL competition is no joke.
Lot of those highlights were against the highest level of HS competition you are going to find in America: X, Colerain, Elder, etc.
Reminds me a little of Luke Kuechly coming out of HS, not a lot of hype, under the radar, lax player, lot of room to build. Maybe not as fluid, but hopefully he has a similar career.
Har Har it must be April Fool's
Big dude, like his versatility.
How many DBs are we looking at taking in this class? With the haul in 2013 I'd have to thnk it would be a smaller group.
Man Shazier looks like a little kid in that picture, and he's huge. Curtis Grant looks like a monster, let's hope he plays like one this fall.
Can't help but think that our recent D-line hauls in the past two classes are going to impact who we get in 2014, but this is a great problem to have. As long as Michigan doesn't get Hand, I'm OK if he doesn't sign here simply because we've gotten Washington, Spence, Bosa, Schutt, etc. in the past two classes. We've got great depth at D-line, they just have to show that they're ready for primetime next season.