Northbrook
---
Member since 30 August 2010 | Blog
Helmet Stickers: 4,551 | Leaderboard
Voting Record: 2166 / 147
Recent Activity
Great start to the season.
Great response. +1 for you.
What's a cubit?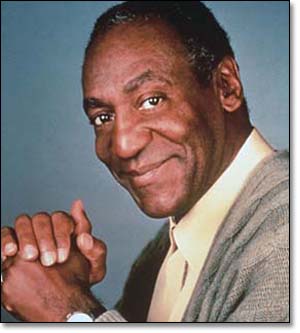 Hope he doesn't pull a groin in lockup.
Edit: That was harsh. The kid couldn't help the injuries. He could have prevented the crime, that is all on him.
My understanding is he doesn't have a committable offer.
Yes but I wouldn't play Zeke there. Too mush risk. I think we could find someone else with our well stocked talent pool. I'd like to see what Paris Campbell could do like a lot of others have suggested.
Dave Revsine got nothing on me. I watched Chase Farris for more than 5 plays last year and knew he would start this year. He would have been fine as a starter last year. He was ready then and he is ready now.
When returning punts or kickoffs you need to pick a seam quick and go hard at it. We had too much indecision in our kick return game last season.
True Freshman in the 2 deep at OT, very impressive. Way to go Mr. Prince.
Wouldn't do to have the bootless and unhorsed imbibe.
After this season we lose Washington, Schutt & Hale leaving us with Munger, Sprinkle, Hill, Thompson, Alabi, Landers, Hamilton and with Barrow on deck. That is 8 guys for 2 positions. We must have recruited those guys for some reason so I don't see why they need more at DT. Oh, and I'm hearing Jones may end up at DT.
Fascinating stuff on the Genesis Engine. I'd heard of it before but that is the best explanation I've read. Thanks for the link.
That is a pretty good list IMO. I might have a different 4 & 5 but no biggie. Did you ever see Danny 'Little Red' Lopez? Not that he makes the list but he was entertaining. Got knocked down in almost every fight and still came back to win. Like he had to get knocked down to get going.
I always wondered about Hill playing OLB. This is the last year for Perry, Williams and probably Lee, plus Kyle Berger may be done due to injuries. Seems to me we could use at least one more OLB this cycle.
I remember Buck68 from long ago too. Seems like the real deal to me.
Whether committed to anybody or not, it is rude to wear some other school's gear when visiting a school.
I do the parking for an Irish dance event every year. The event name is spelled Feis but it is pronounced Fesh. All day long one mini van after another.
I actually loved my Chrysler Town & Country. I could put 4'x8' sheets of plywood in the back. Who wouldn't love that? But it was a piece of crap mechanically. Front end was a dumb ass design, had to replace the sway bar bushings all the fucking time. I hear the Honda's and Toyota's are pretty good. Not sure about Kia or how the Chrysler stacks up now. Still, that 2016 Explorer looks very nice.
Dear Notre Dame,
Eat a dick.
With warmest regards,
Northbrook
PS: You too michigan.
That's lovely, that is.
Played hoops with Ticky Burden and Mike Sojourner at the UofU. Long, long time ago. True, boring story.