Northbrook
---
Member since 30 August 2010 | Blog
Recent Activity
Somebody send him that picture of Urban pointing at the camera.
Dig it deeper than you plan to dive. That is solid advice you can take to the bank.
Ref took out that guy on his face at the 1.
It is pronounced Stugotz.
Probably more of an opportunity for Hubbard at DE and Joey moves inside. But maybe not.
Quick, somebody say we won't get him because it so difficult to get players to leave the south.
Up vote whore.
But yeah, screw michigan.
Maybe he could get a MENSA tattoo.
Edit: Hell, that could be a felony.
Yeah, I had to look it up. Had no idea.
Now that I do know still have no idea where to get them engraved.
Clemson looking strong right now. Buckeyes need better QB recruiting and development, and better DT recruiting
Are you sure he is a member of mensa? Why not just buy a Weber?
I'm one of those disappointed.
I've heard he has a permit but I think this will be the major factor in any loss of interest from the NFL.
Sometimes attempted jokes aren't funny.
Yeah? Really? Where did you see that? I missed it.
In spite of it, not because of it.
I hope there will be a team meeting where Coach Meyer expresses a desire to not have any other issues the remainder of this year. I hope it is strongly expressed.
Oh, it is more than twice as much.
Doesn't look that way right now.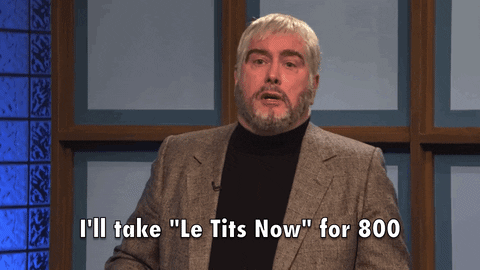 Hmmm, I would think losing Muschamp would help Auburn.