NorCal Buckeye
---
Member since 06 March 2011 | Blog
2006 alumnus from Ohio State College of Engineering.
Favorites
SPORTS MOMENT: Witnessing the Buckeyes win the National Championship in 2002 as a student.
COLLEGE FOOTBALL PLAYER: JT Barrett
Recent Activity
My wife is also from New Orleans and she too is quite humid.
Then you're fine with a hardtail.
Enjoy it!
He and Urban were yanking the wheel left and right before then. Of course it'll work better when the guys calling the shots can see where they're trying to steer. It increased his visibility and reduced the time it took to stew over and debate the next call.
Always easier when the backseat driver just gets behind the wheel.
Don't take my word for it, take Urban's.
Or to be put in a position where there are two other sets of hands on your steering wheel, but they're in a different car talking to you on a radio with limited visibility.
Pretty sure the observations Meyer mentioned earlier this year provided a glimpse into the fact that it wasn't all on Beck.
I have a feeling we're more likely than not going to look back at 2016 and think of how great it was to have Schiano on the staff. Big potential for the defense, even with the younger guys in there.
Schiano signed a one-year deal with Ohio State in December, something he told reporters this spring not to look into too much as he is still under contract with Tampa Bay through 2016.
Watching that Woody video yesterday was a delight. Loved how the crowd applauded each time they showed a score in the replays of the game.
You doing any downhill, or mostly flats / cross country? If you have a good amount of elevation change, it really makes sense to get a rear suspension.
Meyer's final class in Gainesville featured 5 five-star players, including No. 1 overall player defensive end Ronald Powell.
Talk about leaving the cupboards bare. Poor Will Muschamp.
Back in '92, I used to throw a pigskin a quarter mile.
Yeah... Coach woulda put me in fourth quarter, we would've been state champions. No doubt. No doubt in my mind.
I wonder what Vodka Sam got to get into Iowa.
Those plastic Out-R-Inn mugs with the handle are great for the kids. So I've heard.
I think that's about when it was implemented, but it shouldn't impact the servers as the images aren't routed through the server, just the link called and loaded by our device/browser. The site lag or crashing had to do with the page loads and refreshes from all the traffic.
At least that's how I understand it as a non tech guy.
Never seen it myself, but I think I get most of the premise from all the GIFs posted on 11W.
I'm with you DJ, fetch won't happen.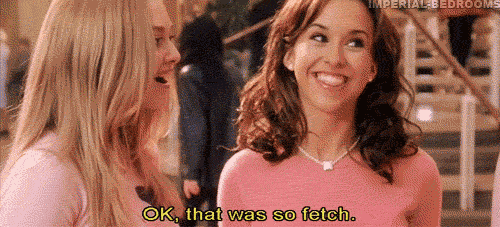 Oh look, it's Bourbon Street on the night before trash pickup!
Psssht, I didn't even need to major in English to learn how to talk real good.
Hopefully you didn't focus too much on Eli Apple's early gaffes or Gareon Conley's rough entire first game and we're able to enjoy when they matured & performed.
How comfy were your Ugg boots and yoga pants while enjoying your pumpkin spice latte?
I think having the $400 necklace was the real crime here. Even worse than throwing nickels at the strippers.
To be fair, I don't think 7/10 actually took my advice, but I literally lost it in laughter at LAX. Made the worst pizza I've ever been presented in my life somewhat enjoyable.
He was correct though that fair trade organic honey from Ohio works best.
That Jen in Duluth thread was a blast. I laughed a ton, pissed off my wife a whole bunch waking her up.
I think that thread was the one that pushed the "Anything Else" posts off the main page. Staff didn't like seeing it front and center (understandably so).
Oh, and the answer will always be "Yes"
Because her older brother Scotty promised he'd do her chores next week and pick her up from 8th grade volleyball practice.