NObuck-I-inTEAM
---
St. Louis, MO (via Westerville, Ohio)
Member since 11 September 2012 | Blog
Favorites
SPORTS MOMENT: 2002 National Championship, Super Bowl XLV
COLLEGE FOOTBALL PLAYER: Joey Bosa
COLLEGE BASKETBALL PLAYER: D'Angelo Russell
NFL TEAM: Green Bay Packers
NHL TEAM: Columbus Blue Jackets
NBA TEAM: Cleveland Cavaliers
MLB TEAM: Cleveland Indians
SOCCER TEAM: Columbus Crew
Recent Activity
Thanks for backing me up NorCal. I thought I was missing something really obvious that would've been considered lean/six-sigma from the article.
Where does it mention anything in the article about cutting costs or services?
Maybe I'm over analyzing here since I am an Industrial Engineer, but lean/six sigma has nothing to do with raising prices and cutting services.
My Dad texted me with an interesting, yet bush league scenario. VT very easily could've tried to take Zeke out on his punt returns. Take a guy they don't necessarily need, send him down the field like a missle and blow up Zeke no matter what. Sure it would be a 15 yard penalty, but if you knock Zeke out of the game, it would be a huge advantage for them.
The ceiling of the bus looks like an OSU helmet stripe in Annie Apple's pic! Coincidence?
Urban visited Cardale Jones this morning; gauged his pain at an eight on a 1-10 scale.
I wish he would have said 12.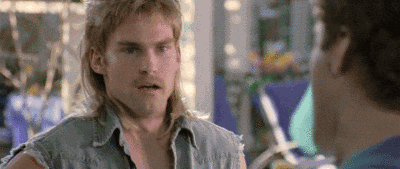 I'm on Chrome and it has been slow/crunk all day.
I currently live in St. Louis which is the largest city in the US that doesn't have Uber, Lyft, or anything except the typical yellow taxis. I heard the cab association here in town is blocking them from being allowed in the city. I moved from Indy and constantly used Lyft and it was awesome.
Cabs here are unreliable and very expensive, which is why I haven't used one since I moved here. I know that wouldn't be the case if Uber or Lyft was in town though.
Took me about 10 seconds to figure out why you mentioned not wearing black clothing. Finally hit me! Ha! Good call.
I was thinking about making this my gameday t-shirt for this year (from Homage):
This is what he was going for...I got you AZ
The unfollow and unfriend buttons have become my favorite features on Facebook lately. The ItWorks people annoy me more than Adovcare though. They keep pushing their stupid wraps that displace your fat just long enough to post an "After" picture to Facebook, then 10 mins later you're back to having a gut again. Congrats on the accomplishment!
Now I feel like you're the one over-reacting. When you made the post about downvotes raining down on you, I went back and looked and you had 2 at that point. Now you keep replying with over the top comments that are douchey. Like I said before, I thought bumping this thread was funny, but your replies make me want to downvote you. (I haven't, but I can see why other people have)
I'll give you that bumping this thread made my heart stop followed by a smile, but I have to guess that your replies are probably what's getting you downvotes. Why are you going after people when you know what you did was troll-like?
you got me like...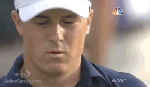 Almost $1,600 on tickets...to One Direction
This is just as relevant on this post.
After every episode I needed to go online to find a recap to make sure I knew what was going on. While reading the recap I had to google characters names so that I could remember who they were. There were too many people/things going on at once that it made it really hard to follow. I went back and re-watched all the episodes before the finale and it made things much more interesting. I would recommend doing that, it made the season much better in my eyes.
Either way, season one was 1000x easier to follow and more entertaining than this season imo.
I am also having issues. I ordered on Thursday when someone on here posted that they re-stocked on some sizes and was able to order a pair of size 12's for my dad. I got an email with an order number from Nike but when I log onto the website nothing shows up under "my orders." Is anyone else having an issue like this?
Want that hat! Who can help me out and send me a link?