NObuck-I-inTEAM
---
St. Louis, MO (via Westerville, Ohio)
Member since 11 September 2012 | Blog
Helmet Stickers: 765 | Leaderboard
Voting Record: 739 / 19
Favorites
SPORTS MOMENT: 2002 National Championship, Super Bowl XLV
COLLEGE FOOTBALL PLAYER: Joey Bosa
COLLEGE BASKETBALL PLAYER: D'Angelo Russell
NFL TEAM: Green Bay Packers
NHL TEAM: Columbus Blue Jackets
NBA TEAM: Cleveland Cavaliers
MLB TEAM: Cleveland Indians
SOCCER TEAM: Columbus Crew
Recent Activity
This is the what I will use as well! Thank you!
Just a heads up, this jersey isn't authentic. Nike isn't allowed to put names on jerseys for players currently on the roster.
One thing I have noticed when I have seen pictures of Braxton is how much muscle he has lost. You can definitely tell he hasn't been able to lift. Anyone know at what point in the process he could start lifting with his upper body again?
I texted my buddy about all the blatant holds and come check the website and guess what I find? Glad I'm not just seeing things.
Isn't that why LeBron got the team those noise cancelling headphones?
Do you have any friends/family that pay for cable? Why not just watch there?
You know, I'm not really sure to be honest. I guess when I first posted that it would have been to beat him to show him what he would be missing out on. But now I realize we would be in a lose, lose situation. So you might have made me change my mind RK84.
If this is true I want FSU on the schedule next year.
Woo! Time to get the credit limit raised on my credit cards!
Well yeah it's easy to say that now, but after he won it as a FR I was worried this jackwagon would weasel his way into another one somehow.
Archie's record remains intact!
Welp...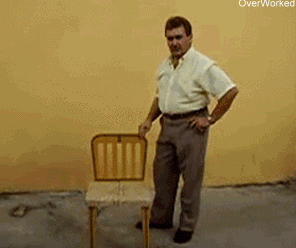 You literally took the words from my keyboard...
RedStorm I can't help but read all of your posts in a McLovin' voice. +1!
Your point is valid, but the demand wouldn't be nearly as high which inflates prices. That being said, it would be interesting to hear from anyone on the site that has traveled to one of these events and what prices are like.
Let me start off by saying that I respect your sacrifice that you made for your family and daughter, and I would do the same thing. You're comparing apples and oranges though. Vacations and graduations don't make hundreds of millions of dollars like this game does. A stipend for families is literally taking less than a sliver from the pie. I'm sure there are "big wigs" bringing entourages of people who could care less about the game, while there are family members sitting at home missing out.
Edit: Sorry, didn't see RedStorm's post below.
Upvote. Don't really agree, especially towards the end with taking it so far, but interesting view that I hadn't thought of before. +1
If prices weren't ridiculously inflated this wouldn't be an issue being discussed. The ticket prices could easily be a month's salary for some families. I'm not taking about grandma's, great uncles, or dead aunts. I'm talking immediate family here. I'm sure the extra money could be made up elsewhere, like making smaller helmet decals instead of the monstrosities that are on the helmets now.
It's a start. I would be bummed if I was a players brother/sister though. Way to go Urban!