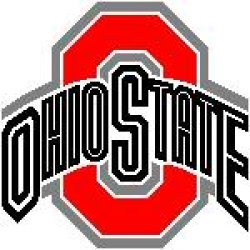 nm_buck
---
Member since 22 July 2013 | Blog
Helmet Stickers: 1,210 | Leaderboard
Favorites
SPORTS MOMENT: Nov 19th 2005 Smith to Gonzo with 41 seconds left in The Pig House.
COLLEGE FOOTBALL PLAYER: 2012 - Zach Boren; 2013 - Noah Spence
COLLEGE BASKETBALL PLAYER: Aaron Craft
NFL TEAM: Chiefs
MLB TEAM: Reds
Recent Activity
The crux of the biscuit is in the apostrophe.
I want to see Curtis Samuel as well.
That Perry story really put things into perspective.
Welcome aboard Patrick.
WhoTF could downvote a comment about Dave Thomas?
Happy birthday Urbs, from a fellow five decader. Just remember two things:
50 is the new 47.
and
The older you get, the better you were.
That is all.
The original story was edited three times at least... the first time I don't think said anything about the drugs... then it did... now it says drugs weren't involved.
This story has been changed more than a scUM fan's diaper.
Drug addiction is a disease, and jailing him for a long time will do more harm than good.
Yeah. Right. A disease caused him to buy that junk.
It's gotta be a long way until football season...
Haven't seen a game at the Shoe since 1976. Couldn't afford a ticket so we got into the UCLA game by hopping the wrought iron when the gate guard turned his head. Left the stadium in a funk after a 10-10 tie. Drowned our sorrows with 3.2 percent PBR.
Living 1500 miles away from the 614 since then, I would probably be willing to fork out 700 bucks to see us play MSU or scUM at home. As long as the seats were decent. But I'm not a broke teenager any more.
Hell, a lot of people pay that much just to get to the game.
Guess it depends on how bad you want it. Supply and demand. The only thing that bothers me is the wealthier demographic who can afford season tics will tend to be less vocal. Which is why I am all for letting the students in cheap, and getting them close to the field as possible.
I'm an old fart but still... I'd leave that stadium with severely abused vocal chords.
Evaluating players seems to be a roll of the dice at all levels. As a Chiefs and Browns fan, I can tell you a lot of NFL 1st rounders don't quite live up to expectations either....
We gotta land Kirk.
Dude's a beast.
Cantillon... Gueze
awesome
the prevent defense works just as good in soccer as it does in football
Someone mentioned earlier... no tresselball. gotta stay aggressive
That was like a Zito duece.
gotta put some hair on some of those shots
Amazing how many 3 star athletes in those classes ended up being 1st round picks.
Nuge is the MAN.
Schlichter... you were fun to watch as a Buckeye but since then you've been a real douchenozzle. What a waste of good talent.
I feel that were settleling for the 3 Stars just to get our numbers up especially if there from Ohio instead of getting a higher quality 4 star or posible 5 star recruit...... I dont know, maybe its just me and someone can help clarify this for me.......
It ain't about the number of stars... it's about how the coaching staff perceives a kid will fit into their plan. If you think three stars ain't as good as 4 or 5 stars, you should go back and look at some of the 3 stars we've signed since 2003... James Laurinaitis, Bradley Roby, AJ Hawk, Santonio Holmes, Brian Hartline, Brian Robiskie, Chimdi Chekwa, Zach Boren, Ried Fragel, Kenny Guiton, John Simon, and even Troy Smith was a 3 star in most rankings.
Those guys could play.