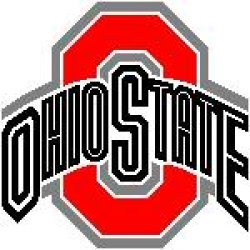 nm_buck
---
Member since 22 July 2013 | Blog
Helmet Stickers: 1,332 | Leaderboard
Favorites
SPORTS MOMENT: Nov 19th 2005 Smith to Gonzo with 41 seconds left in The Pig House.
COLLEGE FOOTBALL PLAYER: 2012 - Zach Boren; 2013 - Noah Spence
COLLEGE BASKETBALL PLAYER: Aaron Craft
NFL TEAM: Chiefs
MLB TEAM: Reds
Recent Activity
The NFL can kiss my ass. They happily honor the likes of oj simpson in Canton. Talk about a misogynist.
Contrast that with MLB, who still won't let the all-time leader in hits into Cooperstown. Which also sucks considering their reasoning.
Eh... I could root for them against the SEC. Not passionately, mind you... but these days I hate the SEC as much as I hate ttun, More, depending on which team. That'd be a win/win right there. Wouldn't matter who loses, either outcome would be acceptable.
is that Lester Hayes on the right? he was a walking glue gun.
Braxton can cover up his inadequacies with his speed.
Not against Sparty and Clemmy he didn't
I think the whole damned thing is pretty stupid. I mean really. When I saw the ORIGINAL video of him trying to drag her motionless body out of the elevator like a wet sack of potatoes... I knew damned well what happened in there. Sure as hell didn't need any second video to prove it.
Nobody complained about the 2 game suspension after that first video surfaced.
I guess everyone must have thought he snuck up behind her with a chloroform-soaked hankie....
He was fired because nobody listens to him. Because he's a pompous ass. Not that those other guys aren't pompous asses. The difference is, people actually listen to those other guys.
Welcome to the family AJ. You have the same first two initials as another 3-star Buckeye recruit.
Its a shame they even have to post that so prominently.
Guess I'm asking too much to expect a collegiate athlete to be honest, or don't steal, or play with guns, or do drugs that can destroy your career.
"Two games in, Strong has lost his starting quarterback, center and may be missing a key receiver Saturday against UCLA. He has only eight offensive linemen available -- with 10 career starts to their credit. A month ago two of them were playing defense."
Typical Texas. Always trying to outdo the Buckeyes.
Which goes to prove the point you made earlier about cider on the frontier. In those days, there wasn't a plethora of big juicy 'eatin' apples' like golden delicious etc that we all enjoy today. If you came across some of those on the frontier, you damned sure didn't chop them up and press 'em.
Most ciders were made by collecting fallen apples from wild trees that nobody would think about eating or putting into a pie. If you came across a tree like that, you could collect a bounty. On the ground the skin was broken open by the local animalia, where wild saccharomyces (yeast) were able to gain a foothold in the fruit, and consume the sugars to complete their life-cycle. All the frontiersman needed to do was collect the rotting apples, smash them up, squeeze out the juice and let it sit for a few weeks. The juice was already inoculated with yeast, who did their thing by converting the sucrose, glucose and fructose to ethanol. The ethanol kept the juice relatively sanitary, which made the beverage a heck of a lot safer for your family to drink than water from the local creek.
Some of the best ciders I have ever had were fermented with wild yeast... different regions providing a different terroir... producing a wide variety of flavors in the ciders, depending on where it was made.
Today's commercial ciders are made with domesticated yeast strains, because they want consistency in their product. Not hard to see why. In my humble opinion tho, the unpredictability of wild yeast strains makes for a much more interesting cider.
Grandma couldn't get through the day without a little Dickens cider.
How can you not like this kid? Can't believe there were fans saying he doesn't have 'it' as a running back.
It's flat out stupid to compare them. Totally different offensive lines. Not even CLOSE
blackledge sucks
ask any Chiefs fan
They got a top 10 defense. Maybe a top 5.
Let me get this straight. Fickell is in charge of linebackers. The linebackers didn't perform as expected. Ergo, Fickell should be fired.
Fair enough.
Meyer is in charge of the coaching staff. His coaches aren't performing as expected. Ergo, Meyer should be fired.
How come nobody is calling for Meyer's head?
I mentioned in another post, if Cory Smith catches that PERFECT pass from JT early in the first half, it is an entirely different ballgame. Seems like this team has a hard time executing. Doesn't have anything to do with Braxton being out. We had a lot of opportunities that were blown, in one way or another, on both offense and defense. Never saw so many third and longs converted by an opponent in the shoe. That was crushing. Also seemed like their receivers had velcro hands, and ours had more like... bacon grease. I don't buy this "Braxton would have won this game" garbage. Tech's defense was just as stifling, if not more so, than Sparty's last year. To beat a scheme like that, you gotta have everyone on the team execute. We didn't have that. If anything, I am frustrated with all these 'skill players' we've been recruiting getting shut down. I'm sure the coaching has something to do with it... but sooner or later the players gotta make some plays.
And Eziekiel Elliot? You're no El Guapo. Our running backs suck as well.
The hell you talking about? Zeke kicks ass. Amazing how fast people turn on their own.
He's a captain. He'll be at every game.
I remember trying to kick a field goal with that stupid felt football... what an exercise in futility.