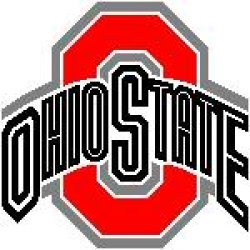 nm_buck
---
Member since 22 July 2013 | Blog
Favorites
SPORTS MOMENT: Zeke's 85 yarder
COLLEGE FOOTBALL PLAYER: 2014 - Evan Spencer
NFL TEAM: Chiefs
MLB TEAM: Reds
Recent Activity
Now Nick has some company in NY.
For a AAA level starter, Finnegan seems to be doing ok. Especially tonight through 6.
Mesoraco needs to start hitting. So does Votto.
Good to see Cozart swinging the bat a little. He's an excellent shortstop... just needs to hit at the big league level.
Sometimes honesty needs incentives.
Respectfully, gotta disagree with this. Anyone with integrity would have turned in that laptop to lost and found. Even someone making minimum wage.
This will be interesting to follow. He's a good player who's been a good kid and great representative for UNM... who was pretty much run off by the fans. Guess it comes with the territory when you're the coach's son and you're a starter. He got a lot of crap from the fans this season for various reasons, mostly because the entire team was struggling. The kid has huge potential, and whether he becomes a Buckeye or not, I wish him the best.
Texas property values would make most of us green with envy. Once on a trip we went through a neighborhood in Denton (NoDal... nice area) you can see houses for sale sitting on an acre of beautiful green lawns and trees, long driveways, all brick two story homes in the 3000 sq ft range, going for 200-250K. You can't buy a one-car garage in Cali for that. I know folks who are fairly wealthy in ABQ, who own homes in Texas so they can call themselves Texans to avoid the high NM taxes.
Meanwhile in ABQ NM, we have incredibly high property taxes, gross receipts taxes, and income taxes, and our home values are through the roof. I find it amazing that none of our high schools have their own football fields. None. They all have to share among four crappy fields owned by the city. You wouldn't know how high our taxes are when looking at our graduation rates and SAT averages, that's for sure!
Guinness is for the Irish and posers who want to be seen drinking a dark beer. Sorry if I've offended anyone.
You aren't offending anyone, but you are demonstrating a lack of experience. Have you tried Guinness while visiting Europe? It's a world class stout. The stuff they export to the US is a lite version... something that would be laughed at in a real Irish pub. Why? Because American taste in beer (until recently) is for watered down, weak flavored beers.
Bin Victor looks like an absolute stud and Austin Mack's resume makes me think he'll step right in and take over for Jalen.
And the OL has got some serious beef... TEs included.
This is going to be a fun spring game and fall camp.
Kwon already had the right attitude at 6.
Which just goes to show you how brave JPJ was... taking on the sole superpower, in their own house... with a crew that might or might not fight.
Heh, one of the reasons the Whitehaven raid was less than a success, was because he split the landing party into two groups. One was directed to spike the harbor guns, so their escape might be unimpeded by artillery fire, and the second was to start fires in the harbored British ships laden with coal, tobacco, molasses, what have you. The first group did their job and rendered the big guns useless... but unfortunately the latter came across an English pub on the way, and well... let's just say they stopped in and imbibed... long enough that their lanterns burnt out and were unable to build fires big enough to do much damage to the shipping in the harbor. That cracks me up. A commander's worst nightmare: a pub. Some things never change.
Can't imagine a nicer time for a ride.... I'd take the long way... through Tierra Amarilla and Chama. Takes a few more hours but it's bee-a-youtiful.
I bet you help him polish off those beers don't you?
In more ways than you know, SL.
Howdy GTH! Been kinda busy of late. Hope all is well down south. You did NOT wear out your welcome BTW.
Do they get their own key to the mod lounge? I hear Calpoppy keeps the fridge stocked full of craft beer, but Grand Theft Harley empties it out before the next shift shows up.
I always found it fascinating to read accounts of his semi-successful raids on the British mainland. The crew he used to attack Whitehaven could at best be called privateers. They weren't very loyal and were known to question their command at every turn... making plans for a bold raid such as the one JPJ had planned susceptible to failure at best. After the Whitehaven raid, they sailed north to Scotland where JPJ wanted to capture the Earl of Selkirk to use as a bargaining chip for the return of impressed American sailors. It was a great plan except the Earl wasn't home at the time of the raid. His crew wanted to ransack the castle, but JPJ didn't allow it. He finally caved and permitted his crew to take a silver plate set embossed with the Earl's family crest... purely to placate his hungry crew. When Jones came across the silver set in France, he bought it and returned it to the Earl. The raids weren't of any strategic value, but they did send a message to the Admiralty that the British coastal defenses were not up to snuff. Their reaction was to beef up their coastal defenses which likely saved them from French invasion over the next two decades.
He's going to the Chiefs. They need a WR and a speedy return man.
Again with Sparty/scUM back to back. Jeez.
even though we got thoroughly outplayed against them
I wouldn't use the term 'thoroughly outplayed'. They won on a last second field goal. It was a horribly coached game on our part, and a magnificently coached game on Dantonio's part, but in spite of this, the game was in our grasp until that last drive, when the defense finally pooped out from being on the field all day long through no fault of their own. We got beat. By a team who played better than us that day. We weren't thoroughly outplayed.
To the OP, you said you do not know of anybody who could come in and do what Lee has done. Well the one person who comes to mind is the Boren brother who went from FB to a beast of a LB.
In all fairness, Boren was a linebacker in HS and was converted to fullback at OSU. Nevertheless, his transition as a senior had to be difficult, and Zach handled it like a consummate baller. But he at least had the experience of being an all-state LB, experience which Lee never enjoyed. Credit to both of them, their athleticism, their commitment to doing what is best for the team, and to the coaches who did such outstanding work.
It was literally all Fickell getting him here.
Yeah but in the end, Fickell couldn't KEEP him here!!!
Fire Fickell!!
Samuel is already proven. His stats are impressive... considering how much smaller he is compared to Zeke. Indicative of the quality people around them. Curtis has already proven he can bust through holes, get around the edge, and has reliable hands out of the backfield. If he can block half as effectively as Zeke, the job will be his.
He'd probably charge by the quart
During the Fiesta, Spiels said Big Bear was the best defensive player in OSU history. McDonough disagreed and said it was Spiels himself. Spiels deferred and spoke very highly of Bosa. Not sure I've ever heard Chris Spielman throw accolades like that on anyone. Ever. That's never been his style. Maybe Little Bear has a chance.
I always understood Meyer's comments on redshirting to mean all freshmen have an equal chance to start. He may have misstated, but the reality is every player DOES have an equal chance to avoid a redshirt.
In Hubbard's case, yeah... if he blows up this year, he leaves TOSU with several years of eligibility. And on face value that sucks for Buckeye fans.
But consider this... had Meyer NOT redshirted him, he still wouldn't have played. Last year he didn't beat out his DE teammates and was at best the #3 guy. Whose roster spot would he have taken? Likely a valuable special teams player.
Had this been the case, he still leaves for the NFL (potentially) in the 2017 class. So in reality, nothing has changed. He gets the same amount of reps either way... but arguably he gets BETTER reps having benefitted from a year of learning which made him a better player and likely increased his draft stock.
Not to mention, he got an entire year for Mickey to turn him into a beast... all while practicing every day and learning the system.
On a team like Ohio State, it's not hard to see why they have to redshirt great players. Look at Sam Hubbard. He shirted in 2014 if I recall. He is an amazing talent, NFL caliber.... but he had no chance of cracking the 2-deep, with Miller and Frazier on one side, Bosa and Lewis on the other. In this case, what roster spot do you eliminate, so he can be on the field for less than 10% of the plays? Sometimes you have to redshirt top notch players... it's not a knock on the coaching, it's an indication of quality recruiting and a deep roster.