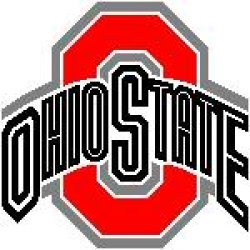 nm_buck
---
Member since 22 July 2013 | Blog
Helmet Stickers: 784 | Leaderboard
Favorites
SPORTS MOMENT: Nov 19th 2005 Smith to Gonzo with 41 seconds left in The Pig House.
COLLEGE FOOTBALL PLAYER: 2012 - Zach Boren; 2013 - Noah Spence
COLLEGE BASKETBALL PLAYER: Aaron Craft
NFL TEAM: Chiefs
MLB TEAM: Reds
Recent Activity
this team is what inspired Robert Louis Stevenson
Those two were fun to watch, even in a disappointing season. Good luck and thank you for 4 years of exemplary dedication... from all of us in Buckeye Nation.
Rookie NFL players would be doing pretty well at over 400K minimum, if the government didn't take half of it.
If Cardale can handle the playbook... he will be an absolute BEAST on the field.
Who's the dumbass what DV'd this post?
I'm certain it was relentless.
My bad on the context... I thought "Click Here" was a bit outdated for a link.
Surprised there's not more love for Mike Thomas. Nothing motivates better than riding the bench and watching the starters under-perform. I think the kid breaks out this season. Also like Jeff Greene's chances. 6'5" 210lbs... a forty time between 4.5 and 4.6. I'm liking this kid's chances in the red zone....
gotta love it... kid from New Jersey sporting his new jersey.
I don't mind Buck I Guy... at least his get up is original.
Big nut not so much... just a fat bald guy with a painted head.... always looking for attention.
Do that shit from the nosebleeds. That'll tell ya what kind of fans they are....
lol
some people believe everything they read in the BH over at BN... except the disclaimer at the end of every story.
must be true 'cause it's on the internets.
"AJ Hawk and Lauranitis, those guys were born animals, they we going to be great football players no matter what happened."
That's funny to me. Hawk and Laurinaitis never ranked higher than a 3-star... apparently all the experts thought otherwise.
Just sayin'.
I don't know about y'all but that autographed Heisman program is very tempting at 3 and a half benjies...
if he killed the guy... Fickell's fault.
FIFY
It ain't mcd's that's making us fat. It's inactivity. Laziness. Television. Sure... let's go ahead and ban mcd's. and beer. Then let's ban TV. That will solve everything. smh
Screw that noise. that would ruin three of my favorite things:
Watching Buckeye games on TV while drinking great craft beer and eating wings.
You can keep your tofu... lol
Agreed Tooth... it's all about lifestyle. Latest news I just saw, some big group of lawyers are suing 'big food' because of the obesity epidemic. It's all a bunch of garbage. No offense to lawyers, but these particular lawyers are scum-sucking losers... trying to make millions by wasting everyone's time and hammering the wrong people. I eat fast food and drink craft beer... probably the two worst things you can do, according to the PC police. I am not fat by any means, because I enjoy everything in moderation... and I also get exercise... as a matter of routine. It's about lifestyle... not about blaming the entity with the biggest pockets.
We can gripe about BMI and other methods of measuring weight but it doesn't take away from the truth... Americans are obese. Even our KIDS are fat. If you really want to see reality... google some crowd pictures from the 50's and 60's and compare to today. Or, take a trip overseas. Everyone is thin... much thinner than Americans. If you see someone who is obese, it is likely a fellow American traveler. The truth seems to be the only thing a lot of Americans won't swallow.
So Tebow is out of football because of his inability to hold a spot on a team. Fair enough. If Sam isn't able to cut the mustard in the NFL... I wonder how many people will be so quick to say 'he sucks', and how many people will blame it on institutional homophobia?
tell that to Christians...