njclebuckeye5
---
from South Jersey
Member since 16 January 2013 | Blog
Helmet Stickers: 804 | Leaderboard
Voting Record: 156 / 10
My family owns no blue or yellow cups
Favorites
SPORTS MOMENT: 42-20
COLLEGE FOOTBALL PLAYER: Zeke
COLLEGE BASKETBALL PLAYER: David Lighty
NFL TEAM: Eagles
NHL TEAM: Flyers
NBA TEAM: Sixers
MLB TEAM: Phillies
SOCCER TEAM: Union
Recent Activity
can't wait to see who steps up in that first game between Clark, Dixon, and McLaurin
when I saw Brax listed at PR I had visions of him cutting and sprinting his way to a TD in Lane Stadium on his first touch after the D gets a stop.
man, I've missed Braxton.
"I would anticipate throughout the course of the year we'll play both quarterbacks."
Hearing him say this so close to the year is cool for me. I'd love to see both guys contribute, it would be great for both and such a cool story.
I cannot wait for this. I cannot believe he'll really be back on the field wearing scarlet and gray again.
Just a bonus that the staff is so positive about his preparation.
Hopefully he's gotten more comfortable in practice since then, Meyer seemed please with his progress in camp. I'm anticipating lots of sweeps and maybe motion handoffs for his touches. He's just so talented I don't see it happening. I hope the same for Dontre, but it's so crowded with Curtis, him and Braxton that I see Dontre getting the fewest opportunities, only cause someone has to.
Curtis Samuel is not going to struggle. He's going to get his touches out wide and in the backfield, and as we saw last season, dude is explosive and built solid.
His was the first jersey I got, I still have it hanging in my room. Loved watching him, what a good guy, too.
Talent isn't everything, because you have to develop it (cough *Hoke* cough) but Franklin brought in a good class last year and is poised to bring in a great class this year. He's a proven recruiter, so I would say Penn State has the initial edge, but Franklin will have to prove himself as a great coach in games, where Harbaugh has the edge.
Either way, they'll both lose to the Buckeyes every year. (Bosa shrug*)
ok this is just bugging me. I don't yell "THE" in the face of a fan of another school, but the actual name of the school is The Ohio State University. as has been said, this is an OSU site, maybe stop poking the bear. just write OSU or something
dude's name is Vonn Bell. that's a real thing. what a great name for an All-American football player. I just can't get over how perfect it is.
DJ must relish seeing everyone else recognize Mike's greatness after predicting his rise before last season.
He spent part of last week with the kick and punt return specialists. Special teams needs him, a unit which Elliott may have thought he escaped after a breakout sophomore season.
I'm a little confused that Jalin, Dontre, Curtis, and Braxton don't give the staff peace of mind about leaving Zeke in the backfield. Like, he would probably be excellent, but I don't think there's a need to risk injuring or even just fatiguing your starting tailback at PR or KR when you have other great options.
Zeke, Bosa and D Lee all wore these in the CFP if i'm not mistaken.
i haven't commented this early on skully since like 2011 but i'm gonna be on the road today so what the heck. what a great day for Buckeye football.
that Hall deleted tweet was gold, Dj, gold
"it's... it's 6! oh, not quite as good as 7, the judges clearly weren't as impressed"
will forever remember this one, where i was, who i was with, and seeing the mean tweets segment at halftime. "im about to send mark may poop in the mail"
thanks Ramzy
gray sleeves can stay forever please thanks
i realize this is late but..
my face when i saw another brax thread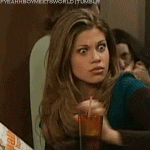 I like the idea of gray jerseys but the current ones have too much white and not enough scarlet for me
Happened to open the home page just in time to see this post. Ohhhhhhhh yes.
did u forget the open letter Powell wrote to Buckeye fans here on 11W after I think his redshirt year? dude is dedicated like none other