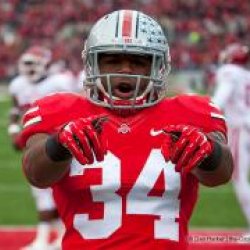 njclebuckeye5
---
from South Jersey
Member since 16 January 2013 | Blog
Helmet Stickers: 551 | Leaderboard
My family owns no blue or yellow cups
Favorites
SPORTS MOMENT: 2003 National Championship game
COLLEGE FOOTBALL PLAYER: Braxton Miller
COLLEGE BASKETBALL PLAYER: Darrun Hilliard
NFL TEAM: Eagles
NHL TEAM: Flyers
NBA TEAM: Sixers
MLB TEAM: Phillies
SOCCER TEAM: lol
Recent Activity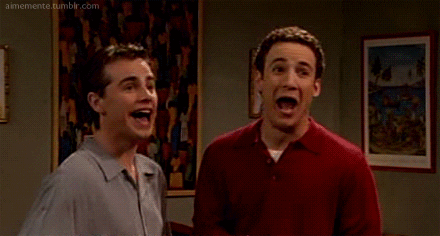 DJ I'm a fan of virtually all of your stuff on here (seriously how are you writing so much this offseason though?) but .. but... your Lakers? why Lakers?
Jesse Pinkman (Breaking Bad)
Eric Matthews (Boy Meets World)
George Costanza (Seinfeld)
Abed Nadir (Community)
Jack Bauer (24)
I'm 20, love alternate jerseys, and think these are horsesh*t.
Some masterful photoshop work right here. I hope you're trolling DJ.
I hope you're right. Mike has the attitude to be great.
But, he's been the big thing in each offseason since he's been here. He needs to prove himself on the damn game field, not just the Spring game. I really won't pay much attention to anything with Mike until the season.
I hope he does, too, cause he's the kind of guy the Buckeyes need, and it sucks for him that he hasn't really played yet.
Upvoted just for your sig.
"Who are we? Where are we going in life? What is the meaning of all of this? These are questions Li'l Sebastian never had to answer, because he was a horse."
I can actually comment on my phone now. That's all I ever wanted
I've seen you mention Apple in a couple comments. I definitely understand your greater point, but Apple makes it a point to make their stuff intuitive, their design is a bonus because hardware and software are integrated. My grandparents used to struggle with Android phones and PCs, but picked up iPhones and Macs with ease.
Sorry, my dad made me kind of an Apple patriot. I agree with a lot of what you said.
little premature on the RG3 note, I would say TP as well
I haven't been this excited about a WR since Verlon Reed created some camp buzz in 2011.
If you still didn't trust Mike Thomas' premature hype, doubt no more. Verlon Reeeeed.
Seriously, though, I'm pulling for him to step up. Kid is crazy talented.
I don't want to promise a launch date quite yet, but just know that it's #SOON. As in days soon, not weeks soon.
That deep ball looks so casual. Yet beautiful.
I love this team, but it's hard watching it play offense.
I would love to say yes, but I can't convince myself to do that right now.
Hopefully I'm just playing right into Matta's hands like seemingly every year.
Where do you see Jeff Greene in the receiver mix?
True. Nevermind that Craft is one of the quickest guards in the nation, everyone assume he has to scrap or foul to stay in front of his man.
It's the start of Big Ten season, gets him ready for March.
If Scott just uses his left hand he gives himself an infinitely better shot at protecting the ball and making it
I think Matta wants Loving to learn through experience, even if it means mistakes like that.
easy to make if you use your left hand on the left side
great play Scott, but use your f-ing LEFT hand
Great post. However, I would not call our special teams incredible. Johnston certainly is, but our return game is not. No big ones from Dontre, and the drop by Philly.
I love Philly and I agree with your point. But, I disagree about momentum.
"The funny thing about momentum (if you even believe in such a thing) is that if one team can take it, so can the other."
I played on a lot of sports teams through high school (like many/most of you), and let me tell you there were countless times when I felt helpless as my team and I either slugged through a half or quarter, or could not catch a break once something happened. Momentum is real, and when it's against you, it feels overwhelming.
That punt turned the field and the score around, putting our D back out there seconds after a great stand. Had to be demoralizing, and I guarantee a lot of guys were thinking, "Man, if only" for the rest of the game. Not that they were mad at Philly, or used it as an excuse, but it had to be there.
Philly left it all on the field, and was a damn good Buckeye for his career.