njclebuckeye5
---
from South Jersey
Member since 16 January 2013 | Blog
Helmet Stickers: 711 | Leaderboard
Voting Record: 153 / 9
My family owns no blue or yellow cups
Favorites
SPORTS MOMENT: 42-20
COLLEGE FOOTBALL PLAYER: Zeke
COLLEGE BASKETBALL PLAYER: Darrun Hilliard
NFL TEAM: Eagles
NHL TEAM: Flyers
NBA TEAM: Sixers
MLB TEAM: Phillies
SOCCER TEAM: Union
Recent Activity
"it's... it's 6! oh, not quite as good as 7, the judges clearly weren't as impressed"
will forever remember this one, where i was, who i was with, and seeing the mean tweets segment at halftime. "im about to send mark may poop in the mail"
thanks Ramzy
gray sleeves can stay forever please thanks
i realize this is late but..
my face when i saw another brax thread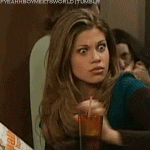 I like the idea of gray jerseys but the current ones have too much white and not enough scarlet for me
Happened to open the home page just in time to see this post. Ohhhhhhhh yes.
did u forget the open letter Powell wrote to Buckeye fans here on 11W after I think his redshirt year? dude is dedicated like none other
Yeah it's his daughter Nicki. Thought it was really cool that she, Gigi and Nate were on the field and involved in the celebration and were enjoying it. Glad to see Meyer's refocus on family is still good through all the work he puts in for the team.
don't mind me, i'll just be over here repeating "no visible injuries."
i don't know either party personally, but this seems so unlike jt from everything we've seen and heard before.
nope, they were adidas for basketball, but the athletic department unified all the sports and made everything nike. football's been nike for a while though
I think the designated home team or higher seed chooses. Bama could choose to wear white themselves.
this glorious weekend is a great time to thank you for changing your icon and creating the best thread in 11W history.
I really enjoyed seeing a lot of new faces and new roles for the existing players. For me, a team hasn't felt this new and potentially exciting in a while. Williams, Russel, Tate, Bates-Diop, Lee, man. So glad Basketbucks are back.
so close on the headline. Apple Turnover
One thing that would help shore up the run defense some is playing Raekwon full time. I love what Grant has done for this team but it's McMillan's time. I found myself sighing when 14 came on instead of 5, and it's not just my amateur eyes.
Gotta get Curtis Grant out of there.

— Ross Fulton (@RossRFulton) November 15, 2014
Curtis Grant returns and immediately overruns his gap

— Kyle Jones (@Jones) November 15, 2014
Think it's pretty much time to play McMillan full time

— Ross Fulton (@RossRFulton) November 15, 2014
I agree. Only one of Baylor or TCU can really make it, same with Oregon and ASU, and Alabama and Miss St. That's not accounting for usual chaos and upsets. I think we've got a real good shot.
Wow. Great piece. Thanks, Ross. These are really cool for people like me to read and give a little more insight.
yea Braxton just had Hyde, Brown, Smith, Spencer, Wilson, Heuerman, Vannett, Elliot, wait