NGBuck21
from Lebanon, OH
Member since 24 March 2012 | Blog
Helmet Stickers: 212 | Leaderboard
Favorites
SPORTS MOMENT: 2002 National Championship Game
COLLEGE FOOTBALL PLAYER: Troy Smith
COLLEGE BASKETBALL PLAYER: Aaron Craft
NFL TEAM: Root for Ohio
NHL TEAM: Hockey? Seriously?
NBA TEAM: Follow individuals, not teams
MLB TEAM: Reds
SOCCER TEAM: I love FOOTBALL! Murica!
Recent Activity
I saw a request for an upper deck in the south stands and figured I would attempt to show a visual as to what that would look like. Please forgive the terrible photoshop skill shown in the picture as I only know how to use the clone stamp tool in that thing. Thats why it looks like a tornado is looming in the background. If anyone can actually use photoshop as intended it would be awesome to see someone put an upper deck that looks good on there.
Before: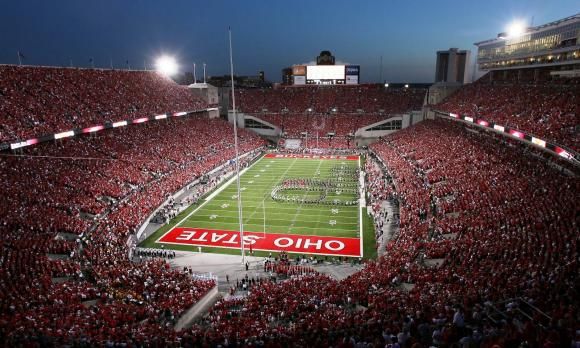 After: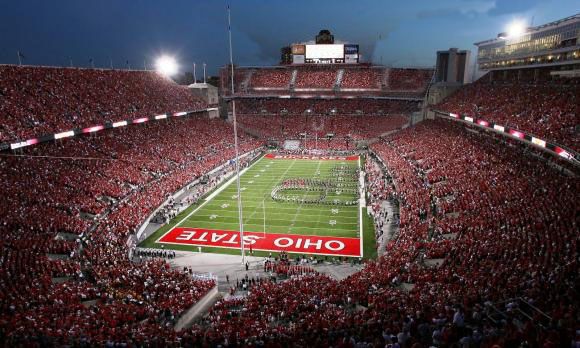 Thanks for the help guys. Plans fell through.
Yeah I wondered that. Didn't know how willing people were to shuffle around.
I made the trip there as well. What did you think of Bragg and VJ King? I was extremely underwhelmed with Bragg, more so impressed with Pardon, his teammate, and for the second straight year at State I thought VJ completely disappeared again.
I just watched Bragg in the State finals this weekend and he he plays exactly like Amir Williams. He plays very soft and gets bullied around the basket. He had a terrible touch around the rim as well. He missed about 4-5 shots right around the rim. Just looked very weak. I would take his teammate Derek Pardon any day. That guy plays tough and physical and knows how to use his 6'8" frame and he fights for rebounds and gets the hustle plays. He potentially, to me, could very well be Amir 2.0. I hope not because the guy has tons of potential/
I looked at football vids on youtube from 91 and 92 and they have south stands in there. So those stands had to be roll away stands. Weird
Hope this helps answer your questions.
http://www.corsospicks.com/
http://photo.the-ozone.net/photos/2008_2009/Football/08-10-25-FB-0613-DH.jpg Ya gotta zoom in. TV it looks better. But Worthington's helmet has that sparkle to it.
I do love the chrome helmets. The more I look though the chrome scarlet stripe on the helmet becomes less appealing. And I always loved how the original helmets on that sparkle when the lights shined on them. I LOVE these alternates. Slight changes and I'd consider wanting them as our permanent jerseys.
I like the gray numbers. Much prefer the white with gray piping though.
Yeah last year all the promo stuff was white with gray piping. Then they took the field for Michigan and they were solid gray. That pic in the comments is from last year.
I liked these jerseys a lot for The game last year but I cannot wait to see the reflection of those chrome domes under the lights. Love it.
Hey Walt is there anyway you could make an in game Photoshop pic of the away jersey like you did for the home one. It would just be sweet to see that visualization.... Fantastic work my man
Yeah if they undersigned last year and can stay at or under the 85 limit I believe its fine. I think this is reaching here. He starts "releasing"players to fit the 85 then let's talk.
I think that's my down vote. I was trying to zoom in on my phone and i think i hit the arrow. Sorry about that.
Love the state outline with the different wood paneling, scarlet border with the buckeye leaves is awesome as well. I just wish the court in between the 3 line and the lane was filled with the same wood as the midcourt state logo
My question is how do you you not know? BTN hired him and you would think a check into his background would've come up with the fact he is an agent.
I remember thinking that Suh was most worthy in his year.
Yeah they're all inside. I think she was implying football in her statement.