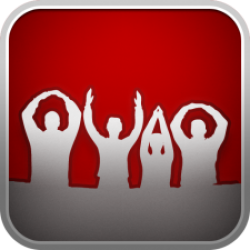 nfischer
---
from Hilliard, Ohio
Member since 23 May 2013 | Blog
Helmet Stickers: 410 | Leaderboard
Favorites
COLLEGE FOOTBALL PLAYER: Troy Smith
COLLEGE BASKETBALL PLAYER: Michael Redd
NFL TEAM: Cincinnati Bengals
NHL TEAM: Columbus Blue Jackets
NBA TEAM: Cleveland Cavaliers
MLB TEAM: Cincinnati Reds
SOCCER TEAM: Columbus Crew
Recent Activity
...and look at Michigan State.
He doesn't get enough credit in the sense that no credit is enough for what he has done with the OL. However, all I hear is praise for Warinner and the work he has done with our now outstanding offensive line.
Yeah, I don't understand that. Would love for someone to explain. We definitely have higher quality recruits than Tennessee and most of the others "ahead" of us in these rankings.
Thanks for delivering the gift a few days early.
If the DB's play well, I don't see a likely loss scenario.
We need a caption contest!
I'm proud to say my son and I stayed until the last second clicked off of the scoreboard. But it was a long walk back to the car.
Pulling in Malik would be a huge statement that Urban is not only beating them on the field in Michigan, but that he's taking their players as well. That might just send the Wolverine fan base over the edge.
Yes, but ESPN thinks it's the main list...
Mike Mitchell + Raekwon "the Chef" McMillan makes me hungry for some 2014 college football.
I hope when all is said and done we will see his craftiness on the side of the court, continuing his legacy as a Buckeye at Matta's side.
This was simply an amazing recap, many of which I had forgotten. Thank you for the refresher. Excellent work!
They definitely know how to end a commercial...in the 'Shoe! Pumped for tomorrow! Go bucks!
I'm not saying anything novel here, but neutral or better in turnovers wins the game. If they are on the plus side, even by 1, I think we lose the game.

Just wondering, not that I'm the internet police or anything, but is that legal? Can I take a picture of Peyton Manning (or anyone for that matter), add some words/graphics and then start selling it? My imagination i$ running wild.
I must be the only one who caught this.
Yeah, I'm totally fine with Hyde driving his bus down the middle of the field.
MSU, oh MSU....why did you have to go and lose to ND?
How perfect would it have been to face an undefeated team in the B1G championship?
Speaking as an extremely cool white dude, I can get jiggy to that all day long.
Like the continual, relentless abuse of Bauserman? That's a great point.
The very concept of "service" or "serving others" precludes elevating oneself above them.
You have an unhealthy dose of arrogance....
once a Marine, always a Marine...never a former Marine. Thanks for your service.
Well consider this your coming out party.
Illinois scored 35 against them. I am not worried...even if our defense is not playing as well as the have the last several games.