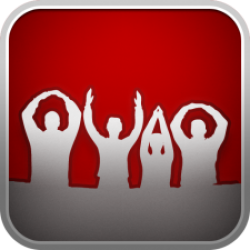 nfischer
---
from Hilliard, Ohio
Member since 23 May 2013 | Blog
Helmet Stickers: 534 | Leaderboard
Favorites
COLLEGE FOOTBALL PLAYER: Troy Smith
COLLEGE BASKETBALL PLAYER: Michael Redd
NFL TEAM: Cincinnati Bengals
NHL TEAM: Columbus Blue Jackets
NBA TEAM: Cleveland Cavaliers
MLB TEAM: Cincinnati Reds
SOCCER TEAM: Columbus Crew
Recent Activity
The only problem...usually you go fishing in your grungies, not your favorite shirt.
So, does your IP address travel with your provider? If so, he may actually switch providers just so he can maintain his trolling habits. This is weird, interesting, disturbing, fascinating and a wee bit creepy.
My same question. I know Burrow is an extreme competitor, but is there a likelihood that he would start looking at schools without the best athlete in the nation competing for his same position?
Whoever said there is no justice in this world was absolutely wrong. Karma, baby.
I must be one of the few that is totally fine with Shelley speaking her mind. She isn't an appendage of her husband. She is her own person and has her own opinions. And I'm sure they dint always line up with UFM. I'm ok with that.
This should more accurately be labeled a wish list. But an awesome wish list it is.
Once LJ fine tunes this machine, I'm imagining another sack machine stocked for our future.
...and yet he would still get paid. Yes, it would tarnish his fighting aura a bit, but he will get paid more (win or lose) in 30 minutes than ten of us 11Wers making 100k/year would make in a lifetime combined. Ridiculous. But the machine supports him because they get a piece of the pie. After reading that article, I will never put another dime of entertainment $ in his direction.
Hey...easy on those "40 year old" comments.
I think you forgot to italicize the entire paragraph.
This is a great problem to have and if it is true (and I emphasis "if") then it is simply natural selection at work. Those who would choose a school because of the immense pressure and competition may not fit best in the program at OSU. But for those who do accept the challenge, it will be an opportunity for iron to sharpen iron and make themselves much better both personally and more importantly as a collective team.
I discovered 11W several years ago...since that time, my son (just turned 16) and I seemingly read every published word (according to my wife). All that to say, how long has 11W been around? My assumption was that it was only around for a couple years prior to my discovery. And even though Patrick is a young buck, it sounds like 11W may have been around lover than I suspected.
Better the enemy you know than the one you don't. (The idea of Jim Harbaugh even toying with coaching at his Alma Mater scares me a wee bit).
Urban is long sleeves? Come on brutha, take in some of that FL sun!
There are definitely other ways to obtain love...
Ok, Apack, so I got to the comments a little late...here you start a broo ha ha (sp?) and then delete your comment so the rest of the world can't share in the obvious misqueue?...Good move (although I'm still a bit curious what you said that caused such an uproar).
This is much easier for me to agree with now that we have Hilliard on board. Otherwise, the pain would have been much, much greater. We have our guy...Baker would have just been the extra credit points assuring the A+ (which is never a bad thing). Good luck, Baker.
(For the record, I still think we have a 50/50 shot to land him after this season plays out).
Lol. This made med smile. There is no watching that just once or twice.
These were my thoughts exactly!
For me to answer otherwise would mean that they would have a 100% success rate on every recruit. And while these numbers have some sort of value, I have to believe that Urban and Co. (who have forgotten more football knowledge than I will ever know) have reason to believe he has the talent, ability, heart, and whatever other tangibles/intangibles it takes to be successful at tOSU.
I'll be the first to admit that we love it when our recruits are validated by the metrics at these camps, but they should be one of many tools in the toolbox to identify potential future success.
Btw, I was not the downvote on your last comment.
No, I think it's just that Urban and LJ are horrible talent evaluators who do not know what they're doing. I'm sure it will be a direct correlation to his success at OSU...very much in line with Mike Mitchell.
I had forgotten that he was a walk-on. Does anyone know if he earned that scholarship this year? If not, I wonder if they would push Sprinkle's recently vacated scholarship his way?
He did "a" smart thing by not talking. Every other decision that evening seems definitely unsmart.