Neilwoodgables
---
Member since 23 January 2011 | Blog
Recent Activity
Lando couldnt guard Kyrie one on one
They did integrate some of the main tower of the armory into the Wexner center.
I am for it......gameplan and strategy are about identifying weaknesses. If a team cant defend the post you attack it, if a team cant defend the pick and roll...you attack with it, if a team or player cant shoot free throws, why not make them make 2 shots for their possession. The fouling team still has to give the foul to employee the strategy so it is fair as it could be in my book. If you dont like it.....ask these players who make their living playing basketball to work on their weakness and overcome it.
To consider it a cheap shot is ludicrous IMO. It is not different than fouling down the stretch.
Hell of an 'Angel Band' getting ready to do some picking tonight
exactly....dont say a word.....and if they give you the stink eye give em a little wink.
what a narcissistic douche bag
I think HE is the coach with the Red Bull IV and not Coombs
I cant wait to skull fuck those bastards in our house this year
The recruiting game is tough. I am pretty sure that Urbs doesnt like having to play the numbers game with kids
I love Spurrier......he DGAF.
This is my last post here since it's clear I'm not welcome anymore.
I find this to be an absolutely hysterical statement
Ask him if he was born an asshole or if he had to work at it.
Harbaugh is an attention whore who is trying to draw the attention of prized recruits away from that 42-13 total ass whooping he took at home from their biggest rival.
I cant blame him one bit for doing that.
I don't know why everybody is so tweaked over Ole Miss..... It isn't like the players themselves went out and traded team stuff for tattoos.
I am very happy that Braxton was still able to turn all of his hard work and commitment at Ohio State into an NFL payday even after his 2 disastrous injuries. He is favorite buckeye of all time because ot many reasons but mostly because of his true love for Ohio State. Can't wait to see him explode all over NFL defensive backfields.
Slingblade Helfrich had nothing to do with it
I think Baylor is done....... This is the beginning of a decline. Much like Kelly leaving Oregon.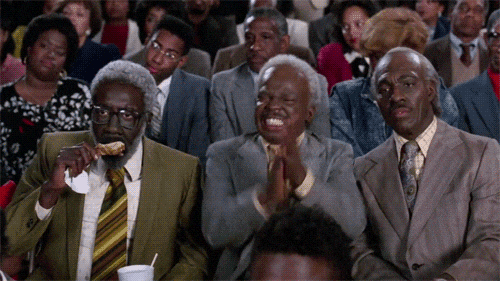 Awesome! JK is someone who I cant help but like. I am very happy that his story has changed again with a new happier next chapter.
You cant play physical against america's teddy bear.......if he isnt playing well then somebody must be doing something illegal to stop him.
must be a foul
yes....basically. I was trying to be nice