Neilwoodgables
---
Member since 23 January 2011 | Blog
Recent Activity
Slingblade Helfrich had nothing to do with it
I think Baylor is done....... This is the beginning of a decline. Much like Kelly leaving Oregon.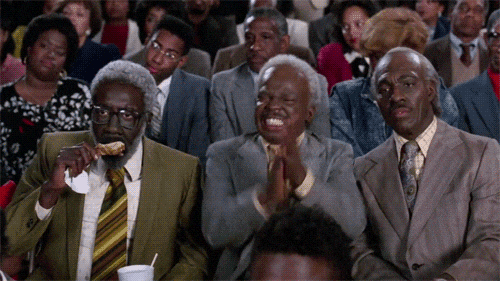 Awesome! JK is someone who I cant help but like. I am very happy that his story has changed again with a new happier next chapter.
You cant play physical against america's teddy bear.......if he isnt playing well then somebody must be doing something illegal to stop him.
must be a foul
yes....basically. I was trying to be nice
If he can learn to limit his fouls, develop even a short jumper, and learn to hit free thows then he could be a decent player. Effort can only take you so far.
Good Luck DG.
No free tatoos were received so there wasnt a really good reason to keep them under the sanctions.
thats what I was thinking. He has to a least be able to play guard.
Good for Mickey...good luck kid. Work on that jumper.
I am not piling on the kid but I am pretty sure that NFL teams do their fact checking when it comes to quarterbacks they are considering drafting.
CC must really be the DB he is made out to be for this story to keep going.
Man I thought the CC pile on was a little extreme but he must truly be an asshole for the entire league to pass on him 3 times over. I think it is funny that he is still is playing the chip on his shoulder thing.
I think they will win in 5..... They beat ATL at home in a late season OT game and then blew them off the floor in the last matchup of the season. The teams are close until crunch time and then it comes down to talent and the Cavs talent is superior and there really isn't a valid argument contrary. Cavs looked focused against Detroit and kept playing their game and overlook them when it mattered. I expect a similar series with a similar outcome.
[mod edit] Prayers to the families and the community involved.
Tracy Sprinkle looks like a monster..... Hopefully he seized the opportunity in front of him. My favorite OSU football stories are the kids who pick themselves up after hitting bottom and out it all together when their chance comes. After what he did, he must be doing some good things to still be on the squad. Rooting for him to be successfull this season.
. Not me. I like my spring game teams like my lover's pubic hair: Gray.
Oh my
He hijacked himself..... Sorry but the kid has never had it tough in his whole life compared to what others deal with. He is an epic dumbass.
and BC no disrespect but sometimes we cater waaaaay too much to those who refuse to do for themselves.
Thad has weathered a storm...... Let's hope that this week of good news has turned the worm and the program is getting healthy again after a brief lull.
I hope this comes to fruition. CJ brings a lot to the table especially for this team. Thad deserves some good news.
Van Halen is the David Lee Roth version
Van Hagar was a pretty damn good band in their own right and produced some memorable tracks.
However, when I am trashed late night up at the lake I dont air guitar Van Hagar
Meanwhile....in Chapel Hill......
Good thing Emmert and Company jumped right in this. "Don't worry about the systemic academic fraud at UNC, that isn't hurting anything but these damn satellite camps will not be tolerated!"