Neilwoodgables
---
Member since 23 January 2011 | Blog
Helmet Stickers: 541 | Leaderboard
Voting Record: 30 / 0
Recent Activity
This story is so 3-4 years ago.....oh wait
The worst part is he is blocking somebody else's view with the damn thing on. That is one of the reasons that I find the attention whore troupe annoying...they negatively impact the view of the game of other fans. Thats where it ends for me.
Oregon is the best team they played last year
He is damn good coach.......I cant relish in a good college coach leaving to the Pros. Even if it is Florida. He isnt the only elite college coach that could be forced to make a decision on a HUGE offer from the next level.
If Urbs wins another...he might just be willing to consider a new challenge. I hate to think about it but it isnt out of the realm of possibility.
I am in Mississippi this week on a project and man do they all get their "drawers" in a bunch after they find out who my alma mater is.
It goes from cordial southern hospitality to muttering of things like Yankee and the like.
I may have to wear the Undisputed shirt on Friday of this week before I skip town. The SEC group "hug" thing is real though......I had a handful of Auburn guys tell me that they wanted 'Bama to win because they were SEC. Pathetic.
i will never, ever forget the throw against Wisconsin's best team in recent memory during the season from hell. Out of all of the times I have been to The Shoe, I have never heard the crowd erupt like that.
no matter what happens Brax holds one of my top 5 buckeye plays forever.
He hates Michigan too
There has always been some of that sentiment....maybe you are following it more closely now or you are "on the lookout" for it more.
I dont think anything has changed.
I think that the Celtics are sharpening up the Cavs in a good way. It was always going to be about the Chicago series anyways so it might as well be in the 2nd round
skip the processed food and eat all food you prepare yourself. 21 day fix is a great program for starting a sustainable health diet is 21 day fix. It uses different sized containers for different food types and allows you to change up what you put in them. Based on your weight and caloric needs the program specifies how many of each container you get daily.
There is an accompanying work out but i think the diet portion of it is the programs strength. It teaches you what to eat and how much of it each day.
very clean eating and I never felt like I was starving
Hackenburg...... That kid has been highly lauded since arriving there and hasn't done anything to validate all of the hype he has gotten. If he doesn't do something this year I am going to refer to him as Suckenburg.
Our rival is whoever we play that week because we are going to get the kitchen sink thrown at us by every coaching staff. Their players wont need any motivation.
I like our chances though :shrug
If I was the VT coaching staff I would be shitting my pants.........make no mistake, that game is circled.
great name for a LB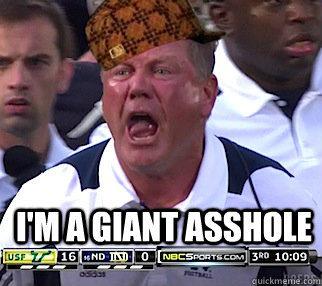 I think they look good.....still better then the bengals unis
MSU....I sat in incredible seats for that game and the crowd was hostile.....the coaches and team were oblivious to it.....even after their rough start they kept their focus.
To me...that was when I decided that this team was capable of getting into the playoff.....they dominated that game even while making alot of mistakes.
I went home feeling that they were going to be special.
Fuck Michigan..... I hope they lose every game ...every season and that their arrogant ass fans drink piss warm beer and eat cold shitty hot dogs at their tailgates
The only thing OSU owes Cincinnati is drubbing that will drive them back to their bunker for the remainder of time
1st..... Pink Floyd at Municipal Stadium in Cleveland
Best.... Either the Gratfull Dead at Deer Creek 7-18-90 or Widespread Panic at Municipal auditorium, New Orleans 5-1-98. Ohio state football is one of my true loves but nothing other than my love for my children comes close to my love of live music.
Some of the professors I had while attending OSU were beyond oblivious. I am not surprised at all.
It was a great game plan and while they were executing it they did really well but when the shots stopped falling the true colors came out. Think Thad did a good job getting ready for this game they they played well during the first half. Thanks to the seniors whether they achieved what they could've this year they still were buckeyes for four years. Props.