Neilwoodgables
---
Member since 23 January 2011 | Blog
Recent Activity
Jabril Peppers is a fraud
I am disturbed that so many are anti-bicyclist.
People need to remember that bikes are a primary means of transportation for our young people in an around campus and so forth ;)
Yes bikers can be sketchy on the road but they also arent piloting a 3000 plus pound missle around either. I have seen far more egregious acts of stupidity on the road executed by drivers compared to bicyclist.
He is a serious douche so his ability to recognize those of his own kind should not be underestimated
Based on the catches mentioned....it is easy for me....they are all based on their overall importance to the OSU football program over the last 15 years
1. Gonzo
2. Thomas
3. Ballard
Which position group has surprised you the most so far this season and which has been the most underwhelming in your opinion?......and why?
(you're welcome for the softball)
This was my first thought as well but I think that Purdue is just behind the 8 ball on so many levels when it comes to getting their program out of the gutter.
I feel like there are bigger forces at work than Hazell.
The institution itself seems to be non-committal on running a B1G caliber football program and that starts with Hazell's boss.
Amen to that brother......I was ashamed to be a buckeye when i read that shit.
Fired up in Catawba..... Weather is shit so unfortunately no fishing and nothing to do except run the smoker and crush cans. Sorry DJ but starting to drink a few hours before game time just isn't going to cut it today.
The law come to get you if you dont walk right
Rap videos are productive too.
thanks um....what is his name?
I'm thinking this game is the first game of the year that makes me drink liquor through the whole game.
I see the offense getting off to a slow start and the D keeping us in it until the 2nd half. Urbs and crew make the adjustments to flip the game but a late turnover is what costs the Bucks the game. OU 27-Bucks 24.
Now if you'll excuse me I am going to go punch myself in the face.
when we left the den and the study for the basement and the garage!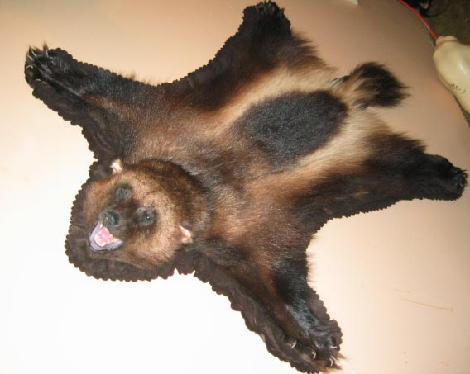 Which unit on the defense do you feel the OU offense poses the biggest challenge too?
I think that these types of things are good for promoting big games so I am not surprised that other schools always plan something when the buckeyes come a calling.
I think the sleep number chick is hot
good for Troy....it is about time somebody came out and called that clown out.
Mark Helfrich is no Gary Patterson.
The shine is off and they will be irrelevant within the next 4-5 seasons
The defense will be the lynch pin of the entire season. Talented but green and the front 7 is just not as stout as it needs to be.
They can get there but I think this D can be run on by a team with some maulers up front and a big back
Asteroid! asteroid! asteroid!
You would think that they would just let it be for a bit.
They have a major identity crisis at that institution
1. Over (if you are referring to defensive turnovers caused)
2. True
3. The Chef