Neilwoodgables
---
Member since 23 January 2011 | Blog
Recent Activity
They just have to overcome the lack of coaching they get.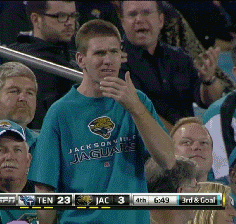 Ok after sleeping on it I am now terrified at the premise of Warriner and Fickell and possibly Redbull too. That is going to be hard on Urbs. Let's WKU isn't quite what Ed Warriner covets.
We had to move our Stud Oline coach to help him. That fact alone tells me everything I need to know. My biggest fear is that he ends up staying on with the potential exodus.
Players and coaches
woody
archie
Tress
eddie
coaches only
woody
tress
urbs
Earle
players only
archie
eddie
troy
Harley
Go kick some ass Luke .... Especially in game 2 next season. Buckeye to the bone..... He will be back.
Who is Marc Loving and why do they keep mentioning him?
Do you people actually care what that ineffective jack ass thinks?
With as often as the cry baby bitch is injured you think that he could stand there with an ice pack on his pussy and practice free throws. I guess he doesn't have enough time to attain the level of free throw shooting my son has reached at 7 years old which is between 40-50% from the official free throw line on a regulation hoop. Noah must train with Dwight Howard.
I think the Huskies will surprise a bit. I don't think they can win but Coach Peterson has been waiting for this chance. He will throw some wrinkles at Bama. He is one of the finest coaches in the nation.
I can't believe that he ended up another school that required him to make shots, rebound and play defense. Too much is expected of college scholarship athletes in basketball anymore
I am very pleased with how this has set up for the Buckeyes. I feel this team has yet to play their best game and it will take that to advance past Clemson. They have time to prepare and I am sure that Urbz and Crew will come into the game with a good game plan and have the young pups chomping at the bit. This team needs to play a game of this magnitude first if they are to be prepared for a return engagement with the Tide.
I also like the fact the Bama has to deal with a Chris Peterson coached team because no matter what there will be some solid Intel that comes out of that game. Peterson has been waiting for this chance for a long time and I am certain that he isn't going to come into this game in awe of Bama . He is one of the finest coaches in the college game and he will challenge Bama schematically. Whether the Huskies can hang for the whole game is a different story but I am happy for Coach Peterson and look for a big time effort from Washington in the other semi-final.
If PSU finishes this game the way they are playing right now I don't see how they don't get in above OSU. They are playing the way we wish The Buckeyes were. Sorry to be a Debbie downer but they deserve it as far as I can see
We may not have looked overly dominant at times this year but there is something to be said for having played 50% of the top 8 teams in the country and 3 of them in road night games, and coming away with a 3-1 record in those games.
MichiBuck12 dropping knowledge
Zeke is a stone jack baller.
Damn.....Too bad it was something that made him untouchable, dude could coach offense.....the selfish Neilwood would have loved to see us kick Beck to the curb and bring in somebody like Wilson who not only can actually coach offense with minimal talent but who knows the B1G as well. Beck knows neither.
Gronk seriously might be at the end of the road. Dude has had some big hurts.
Automatically making a representative from each division has weakened it from the start. Both teams are deserving but they aren't the best 2 teams. Looking at how things played out, I'm not sure that OSUis the best team but they are easily one of the best 2. I guess that is why both of the teams in the title game need help to supplant OSU as the B1G representative right now.