NCBuck1
---
Charlotte, NC
Member since 29 August 2011 | Blog
Helmet Stickers: 1,113 | Leaderboard
Voting Record: 1658 / 134
Favorites
COLLEGE FOOTBALL PLAYER: Braxton Miller
COLLEGE BASKETBALL PLAYER: Jae'Sean Tate
NFL TEAM: Panthers
NBA TEAM: Cavs
Recent Activity
Linga and Hove are the winners today. Thanks for the laugh!
If that's the case, I should be a legend by now. Just ask my wife!
I go to the Tennessee - South Carolina game every year. I married into a family that loves USC football and one that married a former UT player. I always wear my Buckeye gear to those games and you should hear the comments. Can't wait to wear my 85 Yards shirt this year!!!!
And then I scroll down below the comments and see an Amazon advertisement for knee braces! No, no, God Noooo!!!
Been hit by both. It's the 250 lb linebackers running a 4.5 - 40 that hurt.
Split him out wide and make his blocking assignment on a corner or safety when possible. I never said limit his routes, I said that the routes across the middle concerned me due to his durability issues. There will be no way to completely protect him from contact. I hope he proves my concerns wrong and has a successful, healthy season.
Wasn't that the Purdue game where Guiton became a legend?
I agree with this. My thought was that the coaches will limit his blocking assignments and try to protect him as much as possible. It's the shallow crossing routes that worry me though.
Ohio State Football and Star Wars. How could this not be awesome. My inner nerd thanks you!
Mack is ahead 3100 - 2. I'd say it's a blowout.
One half hour was not long enough. They teasin us.
'Ginn, Coleman, Brown, and Jack Norwell... I think I'm a lightweight Panthers fan this year too.' Damn right you are DJ. Damn right.
It's obvious that Bama is worn down due to the extreme schedule of the SEC West. How else could could you explain how they are getting manhandled? Oh yeah, they are worried about the NFL draft! (Sarcasm off now.)
I will bet you any amount of money that Oklahoma does not win the B1G. Whatcha say?
I thought this was one of those "one of these things is not like the other" pictures. Can you find it?
I hereby motion that two words be banished from these pages from this day forward. "Tshimanga Biakabutuka" shall never again be written. Do I have a second?
Who can name this one? "Professor Plum, with the candlestick, in the conservatory. This one and Stratego were mine.
I count 3. Devin Smith, Jeff Heurman and Evan Spencer.
10:00 AM 7/10/2015 Ticketmaster. Does anyone have a presale password yet?
Well, I'm from the South. Somehow the shirts didn't offend me but you have. Guess it might have something to do with the shirts pertaining to football and your post did not. I hope you have a good day sir.
Anything Else Forum
Offtopicland. This still isn't the place to discuss politics, religion, or hot-button social issues, however.
Let's see. Politics...Check. Hot Button Social Issue...Check. Two out of three's not bad Chic.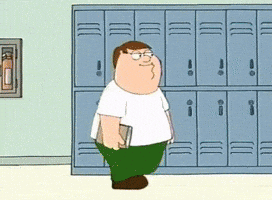 Brady Hoke - He knows who his daddy is. Rich Rod - Same reason as Hoke. Lloyd Carr (2001-2007) - Same reason as Rich Rod. Gotta love those guys! Thanks for the memories!