NCBuck1
---
Charlotte, NC
Member since 29 August 2011 | Blog
Helmet Stickers: 991 | Leaderboard
Voting Record: 1452 / 103
Favorites
COLLEGE FOOTBALL PLAYER: Braxton Miller
COLLEGE BASKETBALL PLAYER: Slam Thompson
NFL TEAM: Panthers
Recent Activity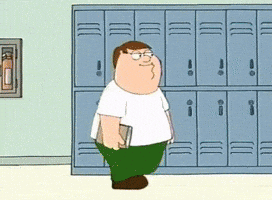 Brady Hoke - He knows who his daddy is. Rich Rod - Same reason as Hoke. Lloyd Carr (2001-2007) - Same reason as Rich Rod. Gotta love those guys! Thanks for the memories!
"Industries like that don't just disappear over night." But it will eventually if this trend continues. I hope I'm not alone in being disappointed with the current trend of people walking away from the game so many of us love. I totally get that people generally want the ability to think and function like their bodies were designed. I mean, really, who wants to be a vegetable? No, me neither. There has to be a scientific solution to the problem though. If they can create an exoskeletal boot to make a person walk more efficiently, surely they can create a helmet that protects against concussion more efficiently. I guess I'm just lamenting the day I click on eleven warriors dotcom, and find 95% of the skull session covering mens tennis instead of football. (That is until a study finds that running on tennis courts destroys knee joints.)
I nominate Eddie George of the Buckeye Party for King! (End political hot take)
The dude did pull off that tattoo. If he was going for a smooth bra not filled with mashed potatoes look. Otherwise, it looks like an Ohio State bikini top. #fail.
You know the rules. Picture or it didn't happen.
Are you saying he needs to be band?
Alabama LSU Texas A&M Auburn Oh shit! I thought I was still on ESPN's website.
Gene Smith's vision for tonight.
http://www.elevenwarriors.com/forum/anything-else/2015/02/50757/announcement Just in case you forgot, here's a little reminder Drew.
Need. More. Bandwidth.
This is total fucking bullshit. These refs are horrible.
M-Man of course.
Tyler Gerald looks like he's ready to rip someone's arm off and beat them with it. Seriously, that dude looks like someone you don't want to piss off. Mewhort 2.0?
Bass is really a blue chip recruit that will be announcing his commitment to TOSU. Sneaky bastard! I mean come on, who really loves One Direction over the age of 17?
Meatchicken! Get it, get it?
No, Ramzy did this.
So, I guess what you're saying is that *ichigan Sucks? I'm down with that.
Great for the woman. Classy move by Harbaugh. *ichigan still sucks!
No he's taking the leave because of how some of Yall say you have news and then don't.
No. Just no. Why can't i stop laughing? Winner!
Great win Bucks! I have to say though, I would pay good money to have Trey Mac bust Painter right in the mouth. I can't stand anything Purdue.
My daughter just burst into the room and announced she is pulling for the Deflatriots. We all fell out in the floor. Classic.