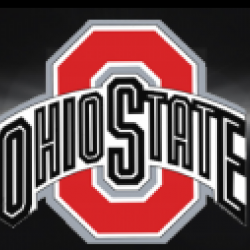 Nashville Buckeye
Nashville, TN (via Jacksonville, FL)
Member since 16 January 2014 | Blog
Helmet Stickers: 168 | Leaderboard
Favorites
SPORTS MOMENT: Getting to tour the Shoe as a prospective OSU Athlete my senior year of high school.
COLLEGE FOOTBALL PLAYER: Current - Joey Bosa
COLLEGE BASKETBALL PLAYER: Current- Sam Thompson
NFL TEAM: Chicago Bears
NBA TEAM: Oklahoma City Thunder
MLB TEAM: Chicago White Sox
Recent Activity
If true, and more universities are to follow suit, it makes me wonder how much the Bagmen of the SEC are going to have to pay to keep the steady influx of talent flowing south...
I'm confused by his lack of PT as well. He didn't look lost out there at all. Made the right adjustment, a great read on the play and closed in hard to make the TFL. Seems like everything you want in a LB, no?
I can make an argument in the case of Burrell that the poor performance from the O-Line may have increased our chances of landing him. As a recruit, I would have been thinking that I have an opportunity for early PT if u can out-perform the guys ahead of me. Burrell (being one of the best in the country) can do that.
Time will tell, but I don't think this game will hurt recruiting efforts too terribly.
I'm a UCF grad, and spent many years in a Orlando. Both are great places for Buckeye fans. I personally love the Buffalo Wild Wings watch location, but the I-Drive traffic can be crazy!
Side note: I lived 2 miles away from the BWW, so I frequented it often for games!
I'll admit to being a bit bias (I'm a UCF Alum) but if the game is rescheduled, I sure as hell hope it's in Orlando. We beat Penn State AT Penn State last year, so we should get a chance to play them at our place this year!
Agreed. My wife and I LOVE Loser's. We are there just about every Friday night and sometimes Saturdays too. I wish I had been there to witness this.
Meant this to be a gif. Guess I don't know how to upload those. Whomp Whomp
~http://cdn1.sbnation.com/uploads/chorus_image/image/28855625/john-calipari-provides-for-one-of-the-best-gifs-ever-against-ole-miss.0.gif
God help me if I have to hear Matt Millen say, "He's a Hurtin' Buckaroo" one more time....
I wonder if they offered a Cam-level salary. I kid I kid.....but seriously....
As accurate as his statements may be, I think most people will agree with me when I say..."What a douche"
Love the way he jumps over people to catch the ball! Not super fast ( looks to be about a 4.6 40 speed), but the size always helps! He catches the ball with his hands. Would love to see him in the Scarlet and Grey.
Coach Johnson, go get 'em!
BOOOOOOOOOOOOOOOOOOOOOOOOOOOOM!
Quite impressive tape. I can see why he's gotten the early offers. This is the type of kid that I think the Buckeyes need to get over the hump. A QB with running ability, instead of RB with throwing ability. I loved TP and I love Braxton, but I always had/have a feeling of uncertainty when they drop back to throw.
I would love to get an actual QB in the game, and see what he could do. I know Urban likes the athletes and wants to transform them into quarterbacks, but just once I would like to see him get an actual quarterback and see where that could take us.
All year, I have watched too many games where the effort just didn't seem to be there.
Yesterday, I think everyone can agree that we played like crap, but the EFFORT was there. Everyone has off nights and maybe this team doesn't have a go-to scorer or a pure shooter, but a lot of times effort is what can propel a team to greatness. No team can play well every night, but every player on the team can give max effort. In the end, that's all you can ask for our of these guys.
Let's keep it rolling vs Nebraska today. Go Bucks!
One thing I like a lot on here is that every time he scores, he just flips the ball to the official! No show-boating. He lets his play do all the talking.
Would love to get him and Gibson together and see what they could do!
Damn. I almost went a full day without hearing Sam's name mentioned. What does Vilma or Sam have to do with Will Smith? Let's stay on topic!
I voted for Marble, though he probably won't win. Every time I have seen Iowa play, that guy just looks like a beast compared to everyone else on the court on both ends of the court.
You can always contort stats to your advantage.
Here's my stat - look at the Oregon's, the Texas Tech's, the Baylor's of the world. How many NC's have they won? Don't worry I'll wait...the answer is ZERO in the last 100 years or so. The reason? NO DEFENSE
I love the fact that we put up 40 points a game this past season. hell, I would love to put up 40 points a game every season. But I would MUCH rather hold my opponents between 17-21 points.
Defense DOES win championships.
BOOOOOOOOOOOM!!!!!
Love the fact we are getting Florida kids to commit early! Hopefully we snag a few more. As a former cross-town rival of Trinity, I can vouch for the fact that there is a TON of talent in Jacksonville. Hopefully we keep tapping into the wealth! Great job Coach Smith!
Love the write-up. Only thing I didn't like a 1 sentence buried in the article. "According to Meyer, Fickell will still have veto power and final say on game days."
I'm willing to give Fick 1 more year, but we need to see improvement from the defensive play-calling.