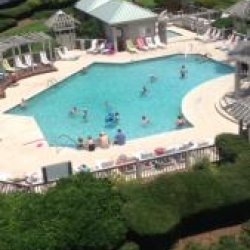 NashBuckeye
---
Nashville TN (via Columbus OH)
Member since 21 October 2013 | Blog
Helmet Stickers: 531 | Leaderboard
Parents worked at OSU and started taking me to games when I was 4. Had Season tickets for 24 years before moving to Nashville TN. Watch games with Middle TN Alumni Club....Most fun watching the Bucks other than being at the Shoe...If visiting Nashville in the fall, come to our Gamewatch.
Favorites
SPORTS MOMENT: Ohio State over Miami in 2002 NCG.
COLLEGE FOOTBALL PLAYER: All time: Archie Griffin. Current: It's gotta be Bosa
COLLEGE BASKETBALL PLAYER: All time: Jim Jackson. Current: ?
NFL TEAM: Tennessee Titans
NHL TEAM: Nashville Predators
NBA TEAM: Memphis Grizzlies
MLB TEAM: Cincinnati Reds
SOCCER TEAM: US National Team
Recent Activity
Purdue winning something? Can't be legitimate
Looking forward to tomorrow. I am having trouble remembering any 31s of note. Am I missing anyone obvious? No cheating!
Good Luck to you, Eric! Having a Rutgers alum on the network will give some insight to their transition to the B1G.
Wow! Stay away from Black Cats and ladders, Carlos!
Quite a dry spell between Rob Kelly and El Guapo!! I recognize SOME of the names but not a lot of production for a number like 34.
I would replace Robert Smith with either Spencer or Wells. I always really liked Raymont Harris too but i can't put him in the Top 5.
Everybody named all of my favorites so I will go to one that I still remember because it was as improbable a win as I can remember. 1990 @ Iowa. Iowa was ranked 6th. Ohio State hit a Hail Mary pass at the end of the first half to keep it close, but was still trailing by 2 scores in the 4th Quarter. We scored the last TD to win the game 27-26 with less than 10 seconds left. Cooper actually kneeled down on the extra point just to avoid a crazy 2-pointer the other way, and that was about as quick-thinking of a call as I ever saw him make.
Anyone else remember that one? I cheated by looking up the Final Score but that was one win by an OSU team that was clearly the 2nd best team on the field that day.
First I had heard about the Copa America in 2016. That actually sounds really cool. There are so many good South American teams plus the USA, Mexico, and Costa Rica. Would be a really good test for the USA in 2 years. Hope full strength USA team competes or we will get crushed.
6 years old and my favorite players were Archie Griffin and Randy Gradishar.....Thanks for giving some love to a sometimes forgotten great Ohio State player.
What an incredible tournament so far! Brazil, Costa Rica, Ivory Coast, and Holland all win after giving up the 1st goal. Over 3 goals per game too. GO USA!
Didn't read every comment but I have noticed that every time the World Cup is in Europe (1990, 1998, 2006), the US is 3 & out. Every time it is anywhere else (94 in 'Murica, 2002 in Korea/Japan, and 2010 in S. Africa), the US makes it out of their group.
That's the best I can do as far as optimism. So far, going by the warmup games, Tim Howard better be like a hot Hockey Goalie or it will take a lot of goals to do well. Good thing we have Julian Greene on the team since he is leading USA goal-scorer of all..........oops, that was the guy we didn't take.
USA! USA! USA!
23-21-2 Buckeyes since I was born. That's my favorite Partition to keep track of.
Good Luck to him and his family. Hopefully his little brother still comes to play for Thad.
Love it but how long before it is Adam Rittenberg, former ESPN.com writer. How did you get that one past the eSECpn editors, Adam?
Even though I would like to see 8 teams, I am thrilled that a 4-team playoff is here. I am old enough to remember when a 1 vs. 2 matchup was not a guarantee. I just hope the interest (and TV Ratings) skyrocket with the playoff. If it does, the $$$ will be out there to go to 8 teams and I do not think the Conferences will stay at 4 if 8 will mean more $$$.
I really think 8 is the perfect number with Automatic bids going to the Champs of 5 Power Conferences. That would leave 3 "wild card" spots that a Committee could choose.
Just saw that OSU lost 4-2. Guess I jinxed it since they were up 2-0 when I made the first post. Congrats to the team for making the Quarterfinals!
Thanks! Didn't think of Twitter. Forgive me since I am in my 40s. Looks like its 2-2 now.
I hated SF growing up but I will never root against Carlos Hyde. Living in Nashville, I am also pissed at the Titans for taking Bishop Sankey over El Guapo. The last Buckeye RB taken by the Oilers/Titans franchise kinda worked out ok.
Typical F$&@ing Cardinal!! Go Reds! (Where they are going I have no idea)
Woody>>>>>>>>>JoePa. 54-46 Woody! The World makes sense again!
I couldn't believe my eyes as we "pulled away" with a lineup of Scott, ADV, Loving, McDonald, and Smith