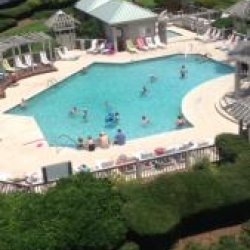 NashBuckeye
---
Nashville TN (via Columbus OH)
Member since 21 October 2013 | Blog
Helmet Stickers: 490 | Leaderboard
Parents worked at OSU and started taking me to games when I was 4. Had Season tickets for 24 years before moving to Nashville TN. Watch games with Middle TN Alumni Club....Most fun watching the Bucks other than being at the Shoe...If visiting Nashville in the fall, come to our Gamewatch.
Favorites
SPORTS MOMENT: Ohio State over Miami in 2002 NCG.
COLLEGE FOOTBALL PLAYER: All time: Archie Griffin. Current: El Guapo 34
COLLEGE BASKETBALL PLAYER: All time: Jim Jackson. Current: Q
NFL TEAM: Tennessee Titans
NHL TEAM: Nashville Predators
NBA TEAM: None
MLB TEAM: Cincinnati Reds
SOCCER TEAM: US National Team
Recent Activity
Typical F$&@ing Cardinal!! Go Reds! (Where they are going I have no idea)
Woody>>>>>>>>>JoePa. 54-46 Woody! The World makes sense again!
I couldn't believe my eyes as we "pulled away" with a lineup of Scott, ADV, Loving, McDonald, and Smith
Great read! I loved the Rob Lytle story that was linked to the article. I grew up in the 70s as a Broncos fan because of Randy Gradishar and never liked having to root for Rob Lytle. I never heard the story about Woody following Lytle's Pro career, but it doesn't surprise me. I have always loved reading or hearing "New" Woody Hayes stories. Thanks for the chance to read another good one, Ramzy.
Good call IMO. Scott has brought nothing recently. Once in a while, He gets a steal then blows the layup
Loved the Highlights! Eddie of course but it was cool to see Terry Glenn, Orlando Pace, Rickey Dudley at TE. 1995 was the first year I lived in Nashville but I made it back for both the Notre Dame and Illinois games.
Even though I have lived in Nashville since 1995, I never considered going to the Tennessee Sports Hall of Fame....This May that will change.
ED-DIE! ED-DIE! ED-DIE!
Better score or I feel a buzzer beater coming up against us
Don't worry. Won't be ranked next week
Like a bad wreck. CAN'T .....LOOK.....AWAY!
C'mon Lenzelle....backboard first?
Why is Scott on the floor? What does he do for us? He should only play to give Craft a rest.
Did we even try to score on that possession?
ADV hits a prayer! Should have got the call too!
Scott cannot finish a drive....EVER!
Or make a shot. I think he made one in the first half BECAUSE he got fouled.
Not going to be any easy ones for this team. The 1st half looked like a pretty even game.
ADV again! Now get the 3 s to drop!
So much for a fast start...
GO BUCKS! Hopefully a better-looking win tonight than vs. Illinois. Would love to see Slam have a breakout game, Amir to look interested again, and Loving to get back on track with his shooting.
Given the level of competition, I would not be surprised to see ADV score in double figures tonight as long as he gets double figure minutes.
Not only did the Titans have Donnie Nickey for his whole NFL career, but Robert Reynolds also "played" for the Titans during part of that time period. Being a Titans fan, I thought it was funny to be watching two of the least talented players on that historic 2002 defense playing on Sunday each week.
When he was at OSU, my wife always joked that they should sell advertising on Donnie Nickey's jersey since he was always in the picture at the end of the play...Never forgot that.
The next game against Penn State should be a chance to get another W and maybe get some more confidence. I still think Slam Thompson has to be a major contributor for this team to reach its potential. He has hit a few 3s recently and I would love to see him have a breakout game vs. Penn State so he can start taking some of Scott's minutes. I just don't see Scott as being close to breaking out of his offensive funk and we need more size in the lineup.
I really think the best we are going to get out of this team is a top 4 conference finish and get to the Sweet 16 to continue our streak. Disappointing now but would have been considered successful for a long time around here.
The only positive so far is that Illinois looks as bad as we are......actually that feels more like a non-negative than a positive
1st team to 40 points wins?