nappyson
---
Charleston, SC (via Angeles City, Philippines)
Member since 22 June 2013 | Blog
Helmet Stickers: 428 | Leaderboard
Voting Record: 674 / 0
Military brat, attended 3rd through graduation in Ohio (Newark and Fairborn). Did 13 years in the USAF and currently working for Boeing.
Favorites
SPORTS MOMENT: Watching 2002 Championship in Japan and 2014 in SC surrounded by haters
COLLEGE FOOTBALL PLAYER: Bosa, Zeke, Raekwon and Vonn
NFL TEAM: Lions, Barry Sanders is my hero
MLB TEAM: Reds
Recent Activity
Hilliard and Cornell come to mind
I was just about to bring up deployments and how 60 hours a week really is nothing, those tax free paychecks are nice eh?
I like videos like this that give you a glimpse into the secret mechanics passed down from coach/former players to the young bucks. Also Cris Carter when he says, "I know you cant guard me" lol
My bad, saw how it was spelled in the video and it stuck when I was typing
Also only seen partial clips from these 1 on 1 drills
Unsure my friend, did an image search for Mark May Buckeyes and it popped up. I did another search for Mark May Douche and this popped up . .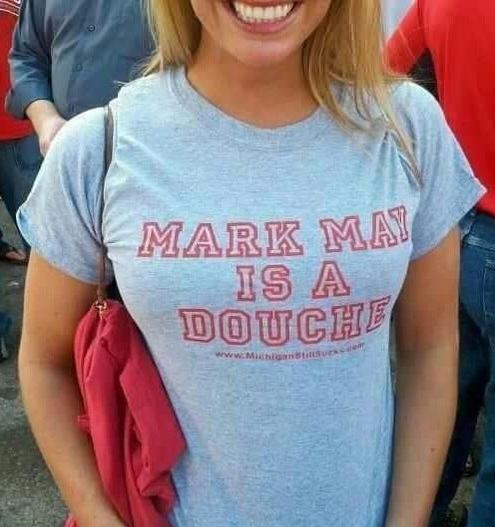 Bruce Lee. All weight classes. All styles of fighting. St Pierre was a phenomenal wrestler and good at takedown defense. He was also good at cutting weight because he always appeared bigger than most of his opponents on fight nights, yet he hardly knocked anyone out. He was the supreme athlete in UFC but I wouldn't bet on him in a no rules throwdown. Sugar Ray Leonard is no joke either but his fight game would be so one dimensional, I would take any kickboxer over any boxer in a fight. Look up Ramon Dekkers, he would destroy most boxers.
Military brat; born in the Philippines, Dad got orders to Spain when I was two and orders to Newark, Ohio when I was 8. Lived in Newark until 12 and moved to Fairborn (Wright-Patt). Ohio was my first taste of stateside living and I could not have asked for a better place to call home. After I graduated I joined the USAF and called Texas, Mississippi, California, Japan and South Carolina home but I always try to make it back to the Heart of it All (especially in the fall).
Children of the Shrug II: Lil Bear
Shrug Gonna Get You
From Dusk til Shrug
Bosamaster II: Shrug Never Dies
I Still Know When You Shrugged Last Summer
That video was one of the greatest things I have ever watched. Thank you!
Could not have said it better myself however none of mine come within 3 inches of my wrist although the back of my lower neck can be visible at times. I collected tattoos during my military travels and am currently sitting at 26 myself. Thank you for your service!
Seal Team 6 Pre-Osama, Obama, The President of Ghana, Bo Jackson, Kid Rock (3x), Tom Green & Glenn, Robin Williams (2x), Patriots and Redskins Cheerleaders, One of the Miss America's, Jessie Jaymes, Lewis Black, Bob Sapp and Various WCW personalities from 8 different deployments, overseas assignments and POTUS support trips. Also hung out with Chad Rowan "Akibono" when I was stationed in Japan because he would attend my hawaiian coworkers bbq's (he is a God in Japan).