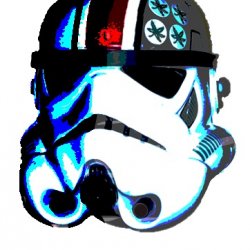 Nairion
---
Member since 12 August 2014 | Blog
Recent Activity
In the end, taco bell is diarrhea
Every time I see J.B. SHUGARTS I look around for the false start flag.
I understand rules are rules, but this is one that bothers me the most. (No, not paying amateur athletes beyond a full ride scholarship and free access to weight/food/coaching/women doesn't bother me)

If a guy hasn't played 1 meaningful snap for a team in 2 years, what is benefitted by making him sit on the bench for a year when transferring? ESPECIALLY when coaches don't have the same restrictions.
("If that kid transfers to an in state rival he could tell him our plays!....if the coach transfers he could literally hand them the play book!")
He was the no1 overall wr right?
http://11w.s3.amazonaws.com/artwork/game-posters/2014/201407-game-poster.pdf

There can be only one
The 'Houston' Concept
MENSA-Approved!
Yeah we do. It's on the Google page between indoor plumbing and "combustion engine."
Like almost everything in recruiting, Urban's already on it!
I LOVE Netflix, Hulu, SlingTV model TV. I really hope ESPN goes to a straight subscription service instead of the cable bundle (I am cord cutter). But until ESPN goes cordless, Netflix and Hulu will never have enough money to straight up compete with ESPN in a bidding war.

Fortunately, ala carte TV is within the realm of possibility by 2026.

ESPN, BTN, CBS, BBC, HGTV, SciFi, etc 5-6 channels @ $5/month instead of $80/month for cable/dish
American History with Mickey Marotti and Kerry Coombs.
Marottis in a revolutionary white wig or it didn't happen
I'm not a gambler...can someone talk me through placing a bet on the 9 win season? I've got a few thousands in life savings that could stand to be doubled.
Storm Klein
Cause, meet Effect.

You spend all your resources investing in one area of the market (SEC! SEC! SEC!) the other conferences take a hike from your "too big to fail" network.

No, OSU is not going to pull out completely from ESPN this year, but the half TV deal with FOX + the BTN WILL influence who owns the CFP in 2026. Get that crack back in the armor and we have ourselves a free market TV environment again.


Tickets are a beast to get. Good luck. I ended up buying season tickets for me and the wife and are going to sell the extras.
So you're saying they should just let Kyle have his own show?
Smith has 1 NCAA violation that was self-reported. He sat 2 games for it his sophomore year. I'm saying you're discounting what he grew into his Senior year.

You're missing the whole point of why I included Smith as an example: He was a rough, underrated 3* kid that was developed into a man by Tressel.
If you blame Tressel for his recent DUI then you should probably blame Urban for Aaron Hernandez.

I watched Smith carry himself like a gentleman on and off the field his last year. THAT (as well as Braxton) is an example of what I wanted my QB to look like.

The Pryor culture ("tatgate") is indicative of the negative side of a leissaiz fair policy with 5*s. That further cements my point that grabbing nationally ranked 5* guys that have lower character does less for a program than a high character 3* guy that makes the NFL after 4 years of hard work.

I'm NOT saying we dump 5*s for 3*s cause they want it more. I'm saying, picking up a high character local kid in every class is a good idea.
1)Hawaii taxing #3 TTUN > App State taxing #5 TTUN?

The App State loss is definitely the worse of the two, but due to Hairball literally being 100% of their hopes/dream/saviorcomplex the psychological damage would be much, much worse. Don't forget that App State losing team rebounded.

2) If OU loses to Herman AND Meyer, they start conference play 1-2. Which is what I hope "Big Game Bob" starts every year. Any of you 11Wers coming down for the game?
You're talking about Pryor who was from Pennsylvania.

I'm talking about Smith. Who was "Robo-Tressell" his last year. The epitome of what you want your qb to look like off the field.
What about embarrassing Miami with local kids?

Winning titles and recruiting hometown heroes is not mutually exclusive.

(Cardale Jones is from Cleveland and dominated Wisky, Alabama, and Oregon)
I have no prob with Bell. My point is Cardale is an inspiration to the team in a way Bell will never be. Same with Smith. (DUI aside) Smith came in as a project and left a Heisman. 5*s doing 5* things is going to drive the Bosas, Braxtons, and Bells here year in and year out. But that is MAYBE 3 kids a year. For the other 15 kids on your roster, taking a flyer on a Smith or Jones says something to the kids at Cleveland high schools. It says, if you work hard day in and day out regardless of if you start, you're only one moment from glory. I know this is a buckeye site, and the staff made a whole article against this movie, but 1 scholly a year thrown at an inner city Rudy pays more dividends than a 5* from Florida. (Especially when the 5*s are going to come anyway)
#QBgeddon already??
"This was true when Braxton Miller couldn't turn the corner after a missed block on 4th down in 2013, " GIVE THE BALL TO HYDE ok, sorry. "Great" article. I'm still not over it. But glad to know it wasn't all Beck's fault
Ohio State will always be able to compete for the state's elite. If it means the Buckeyes miss out on a handful of venerable three-stars, so be it.
I understand the mentality, but I argue that 1 Cardale or Troy Smith does more for a program's culture than 5 Torrance Gibsons or Vonn Bells.

I would love to see a compromise tradition similar to Tressel's walk-on scholarship. (IIRC Tress reserved 1 scholly every year to prevent oversigning *snicker* and also to reward a scout team player who gave it his all for 3 years) In this idealistic, perfect utopian recruiting environment, Urban would save the 85th scholarship for signing day and then make a big deal about giving it to an underrated Ohioan. Say something like, "Here's your chance kid, make the most of it."

When that kid becomes a Heisman or becomes Iron King, Poacher of Badgers, Controller of Tides, Slayer of Ducks and 12th Son of Ohio, it inspires every other 3 star on the roster to become Darron Lee and Jalin Marshall.