Mzungu_Buckeye
---
Tampa, FL (via Cincinnati)
Member since 03 August 2012 | Blog
Favorites
SPORTS MOMENT: Watching Ohio State beat that team up north on Armed Forces Network in Kenya.
NFL TEAM: Cincinnati Bengals
NHL TEAM: Columbus Bluejackets
MLB TEAM: Cincinnati Redlegs
SOCCER TEAM: Columbus Crew
Recent Activity
That's so Cleveland.
Also unimpressive, USF sign game. "Andy Dalton sucks" "Tuberville smokes mids" "Gunner Kiel is a stupid name" UC did have a playcalling sign with the Skyline chili logo. Probably my favorite part of the game, and I was supporting USF.
I just got back from that game. It was like watching a car wreck. USF scored a touchdown in the first 15 seconds. Side note: marching band was unimpressive. Cheerleaders: impressive.
Is this a sponsored forum post?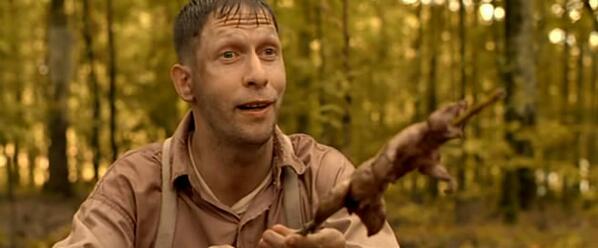 Who wins a championship first, Browns or Michigan?
I watched Ohio State in Kenya, it should be workable in theory.
He was great on Comedy Bang Bang!
195, Bob.
Skyline, for or definitely for?
Tastes like cat food, but in a good way.
That was Tim Couch. He's in a better place now.
Slow cooking turkey necks to make collard greens. Crossfit. Beer. Baking cheese grits. Beer. Trivia in Tampa's finest German establishment. More beer.
Amazon is trying to sell me the Smurfs blu-ray. I regret clicking here.
Bow to your senseis!
1. Ohio State 2. Cincinnati teams 3. Columbus teams 4. Cleveland teams