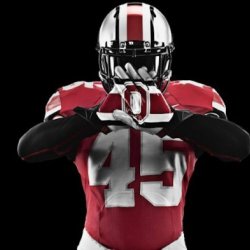 Myc24
Bloomington, IN (via Cape May, NJ by way of Baltimore, MD)
Member since 14 November 2012 | Blog
Helmet Stickers: 305 | Leaderboard
Mid-Atlantic guy living it up in the Midwest.
Folklorist, omnidisciplinary scholar, educator, business and cultural analyst, Indiana PhD student.
Father, husband, Ohio State (BA) and BGSU (MA, MBA) alum.

Favorites
SPORTS MOMENT: 31-24 in double overtime.
COLLEGE FOOTBALL PLAYER: Currently: Braxton Miller; Of All Time: #10, #27, #45
COLLEGE BASKETBALL PLAYER: Currently: Slam Thompson; Of All Time: Mike Conley
NFL TEAM: Baltimore Ravens
NHL TEAM: Columbus Blue Jackets
NBA TEAM: Boston Celtics
MLB TEAM: Baltimore Orioles
SOCCER TEAM: Columbus Crew
Recent Activity
Consensus is destroy it. Bonfire tonight!
I figure the crazies will get me one day for something. It might as well be this. At least I feel I'll have earned it.
Me too! Clearly I've unleashed forces I could never hope to understand.
Every passing highlight this season I'm tweeting with the hashtags #JTB4 and #TheDistributor. Amazing nicknames.
Remember when Braxton was a true freshman? He was just bananas. Barrett is a RS Freshman. He could be pretty good too.
In all seriousness - good luck Braxton. Take care of your body, heal up, and get ready for whatever come next in life be it the NFL or (less likely) a final year in scarlet and gray. You are a great ball player, and more importantly a great man. Be a leader in the locker room and continue The Chase in a new capacity.

Gambling, hooray!
We do not speak that name, good sir. It is uncalled for. We must refer to him as He-Who-Must-Not-Be-Named, lest he return.

Sure, they have a shot. Maybe not as good as before if Braxton is out, but who knows. But The Chase continues no matter who is under center. Trust UFM. Trust the other men on the team. Trust the return of the Silver Bullets (who are probably more important anyway). #IBelieve
I agree - I just don't necessarily have faith that the NFL will take a shot on him (especially in the early rounds) without seeing how a (probably) twice surgically repaired throwing shoulder holds up in a game. It would probably be better for him (financially as well as developmentally) to redshirt if he can't go this year.
Personally, I think Braxton, assuming he recovers, has star potential in the NFL. But I'm not entirely sure he'll get that shot if he doesn't see the field for the Good Guys again.
Neither Jones nor Barrett are scrubs who should be starting for MAC teams. They are guys who were highly recruited and come with a combined 7 stars depending on which scouting service you use. Jones had offers from Penn State, TTUN, Illinois, and Iowa among others for goodness sake. If Braxton is injured and done for the year, we're in the same boat as if he had left for the draft. Trust the recruiting, trust the coaches, trust in the other Buckeyes on the field. I believe we can still compete for a B1G title and a spot in the playoffs no matter which one of our guys are running the offense. My fingers are crossed for Braxton to recover and be his amazing self and go on to do great things, but I also believe in this team and UFM. Eleven days. Still excited. Let's Go Bucks!
Hoping the best for Braxton's future. If he can't go this year, the Buckeyes should still be fine - and I'll watch every game no matter what. That being said, if he's going to miss significant time, I hope he decides to use his redshirt, heal up, get his Heisman and championships in 2015, and get a good slot in the Draft. I'd hate for this to be how his OSU career ends.
Whatever happens, and whatever decisions are made: wishing a speedy recovery and the best of luck to Braxton.
God. Damn. It.
There are many reliable sources. Here are a couple.
"Brain injury-related fatalities in American football, 1945-1999." [Neurosurgery. 2003 Apr;52(4):846-52]
"Twenty-Ninth Annual Report Fall 1982 - Spring 2011" [UNC Catastrophic Sports Injury Resarch. 2011]
"Average 12 high school and college football players die each year, study says" [NY Daily News, 2013, Apr.]
I agree that football provides structure and is safer than being out running the streets in most place - don't get me wrong. But let's not deny the nature of the game. It is horribly brutal on the bodies of players. Even those who never suffer a major traumatic injury. It is a brutal game.
I don't particularly like electronica. I do love Carmen Ohio. So... I guess I like this?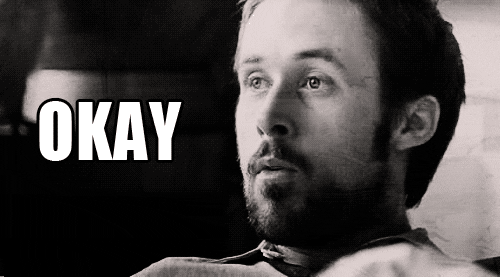 I feel like a limited offensive plan could still lead to a W against the Midshipmen, so I'm not too worried about Brax. I'd rather ease him into the season and have him ready for VT, MSU, and still good to go against TTUN and a potential B1G CG.
An average of just over 12 kids per year die while playing football. More than three of those deaths per year are a result of traumatic brain injury. That's a pretty brutal game, especially when compared to other sports like basketball, baseball, soccer, and tennis.
That doesn't even take into account all of the other injuries that young football players sustain that may detrimentally impact the rest of their lives.
TP will have to be in someplace like Philly before long.
The Shoe will be so loud this year, it'll be unreal. Can't wait until kickoff!
Maybe the greatest article ever written on a sports blog relating to college athletics.
Can this article stay on the front page forever? And be featured in the 11W about us section?
Someone over at Fisher needs to have a stern talking to with Gene about fiscal responsibility. This is asinine.
I love these, but I can't justify buying them. I would never wear them because I wouldn't want to mess them up!