Mush
---
Member since 08 March 2011 | Blog
Helmet Stickers: 527 | Leaderboard
Voting Record: 187 / 5
Recent Activity
Is he the one with the chick with her chest painted red in an OSU hat? That is gold !!
UV to any ZZ reference. Those boys back in the 70's had some greasy and raunchy barroom licks.
Great question, leaning towards 2014 but 4 turnovers against a Tressel team is asking for trouble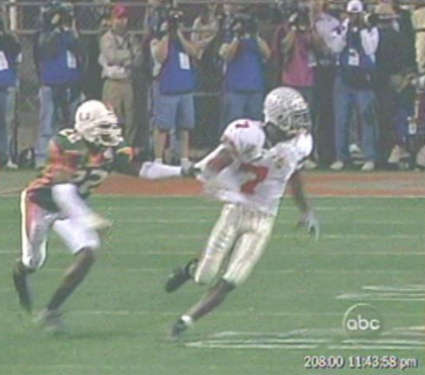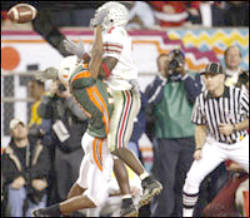 I like each conference being represented, but what to if/when a 7-4 team beats a 11-0 team in a CCG ????
I wish that Gamble simply would have caught that ball since it went through his hands. That would have put the U with nothing to hold onto (except Gamble's jersey)
According to the personalities - 26 tOSU, 12 TCU, 9 Baylor
My first thought was the Keith Byars run when he lost his shoe against The Illini
Good comments but I think we would have played an undefeated Notre Dame team and not a 1 loss Bama team
Good call, that is flying under the radar
The sanity has returned to the forum
Top 5 but will get punished if they do not win their division. A final 4 team should not get invited if you can't even make their own conference championship game.
Maybe edge past TCU and Baylor. Best case is #5 if FSU lays an egg
We won't jump a 1 loss SEC team unless we win the conference championship and that SEC team does not win their division or loses in their conference title game. BUT it will happen !!!!!!
We just have to remember that TCU beat Minny 30-7. We need to pour it on as the committee looks at head to head.
There is a good chance the SEC West stumbles in the championship to Georgia, leaving a 2 loss SEC champ. The committee has 3 options:
A. Take 2 loss Georgia as Sec Champ
B. Take 2 loss at large Miss. St. / Bama
C. Leave out entire SEC and select the other Power 5 with 0 or 1 loss. Oh the yummy taste of ESPN/SEC tears
If there are football gods, a 2 loss Georgia team beats a 1 loss West champ in SEC Championship. Then immediate reactions by Chris Fowler and PAUUUUUUWWLL