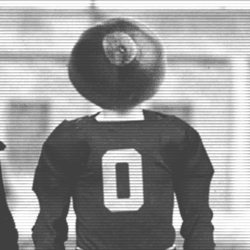 Murph32
---
Member since 02 November 2013 | Blog
Helmet Stickers: 201 | Leaderboard
Recent Activity
Serious question here, not trying to ruffle any feathers but how many of our recent signees would be here if not for UFM? I mean do you guys really think Tressel would have landed the likes of Bell, McMillian, Dixon, Wilson just to name a few. I think Urban has a lot of us spoiled.
Have to look in the recruiting forum.
Ha, same day I'm moving to Columbus must be a sign.
You must haven't heard about that Peppers kid yet...
That's actually a Salvatore Ferragamo belt.
Your italics button broke?
What's the latest with Gibson?
Won't let me type in italics maybe because I actually want to know.....
Have you seen them programs lately?
Or UFM could very well steer this kid in the right direction (if all rumors are legit). I feel if Urban did take on this callenge it would clean up his name if all works out of course. (Even though his name needs no clearing in our book)
I think we need to thank Mr. Burrow for all this momentum.
Do you guys know how big this is right before The Opening?
Didn't these kids parents teach them to stay away from dumpster fires.
Hey @Sarasotabcg have a snickers......
Just wait until football season comes around.
Fitzpatrick, another 5 star also committed
Wonder if this was pre-typed?
This literally has me scratching my head....
Odd to me that Saban offered him the day after he offered Harris. I think he did this so Meyer would have to recruit him a little harder since you want to keep too talent in state. More time spent on Hubbard means less time on Harris.
Thanks, seems like a kid you just want on the field