mtgerken
from Perrysburg, OH
Member since 26 September 2013 | Blog
Helmet Stickers: 200 | Leaderboard
I am a Buckeye enthusiast with some good insight, and reliable information. I have bled Scarlet and Gray since birth, and a piece of me will always be with "THE" Ohio State University. Admittedly I cried when Ted Ginn Jr. was held from catching a game winning pass in the National Championship game, luckily for me, the crying didn't have to last long (I was 8 at the time). Jim Tressel is a straight up Wolverine killer and will forever hold my respect and admiration. Regardless I can't imagine myself cheering for any other football school in America. The traditions this program holds are something that is not easily forgotten. Singing "Carmen Ohio" with the team, and band after last years T.T.U.N. game was an experience I will never forget!

Go Buckeyes
Matt
Favorites
SPORTS MOMENT: Storming the field after ending a season with a win over T.T.U.N. and a 12-0 record.
COLLEGE FOOTBALL PLAYER: Braxton Miller, Anthony Gonzalez, John Simon, Chris Gamble, Kenny Guiton, Darron Lee, Joey Bosa
COLLEGE BASKETBALL PLAYER: Aaron Craft, Jared Sullinger, and William Buford
NFL TEAM: Cleveland Browns
NHL TEAM: Columbus Blue Jackets, Detroit Red Wings
NBA TEAM: Cleveland Cavaliers
MLB TEAM: Cleveland Indians
Recent Activity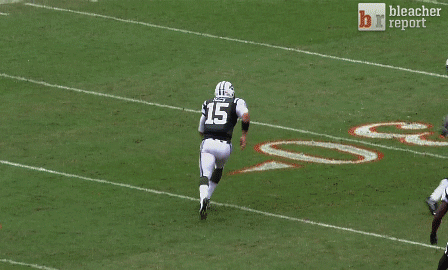 UFM remembers every play.....
Is this better?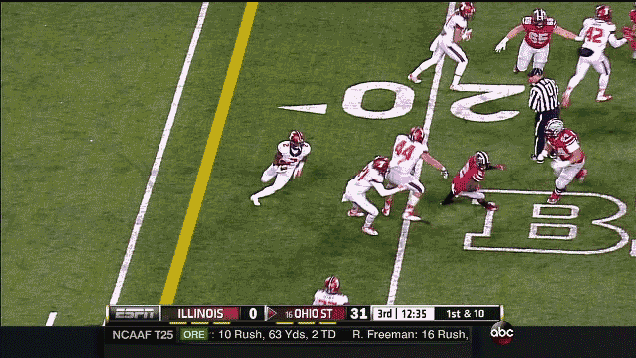 Urban has been itching for a game like this since he stepped foot on campus. He's gonna get the guys ready to go and this game will be an all out war. I think we are definitely underestimated by people who know we lost to Va Tech and haven't watched a game since. 59-0 against the #16 team is not to be overlooked. Look out Bama.
This is not the same Bama team as years past. Now, yes they are a very talented team, but they have had some serious issues Bama teams normally dont' have. Most glaringly their secondary is not very strong to say the least. When you consider the fact Urban puts together a nasty underdog team, that this team is peaking, and that after last game they believe in themselves as a unit, we will do just fine. I think Cardale's 12 gauge of an arm, and Devin's deep play ability Bama will be on the fritz on night, leaving wide open lanes for Zeke. I think we win this one by two scores. I love being underdogs!
JT is a beast. Really shows us what kind of kids Meyer is recruiting. Next man up
I really want to know who was yelling "We're all we got!" SOOOOO PUMPED
This kind of works out since their weakness plays into our strength, as JT is looking for those short routes. Im way to excited.
Great article. Sound like Curtis Grants improvement will really be tested this game, as he plays a major role in not only leading the defense but making the right reads. Im really excited, and a little scared to be honest.
Where can one acquire such a schedule
Friday night is going to be like Christmas, I doubt I will be able to get much sleep.
My expectations for this guy are pretty high, he looks like a really good QB in the making. He has a year of learning under his belt, so the freshmen growing pains may not be as obvious, but overall he looks like a Guiton. Dare I say that.
Cardale was flat out awful in not only the spring game, but also most games last year. Lets be honest. Every snap against Penn State he found some excuse to drop into the pocket and then scramble, I don't believe he attempted a pass when he clearly was set to do so. Never been a big fan, but hey if he can get the job done so be it. On the other hand I have seen a lot of good things from J.T. he has great mechanics and I thought he played much better in the spring game. Plus all of fall camp he has already been taking snaps with the first team, so its not like he is being thrown in there all of the sudden. Flat out we have to many playmakers on the field for a defense to handle. I don't care whose lining up at QB when you have guys like, Dontre, Heuerman, Curtis Samuel, Corey Smith, Mike Thomas, Zeke, Rod Smith, Marshon Lattimore, and Jalin Marshall, its going to be hard for any defense to stop those guys. Im really excited!
Honestly I think he is going to do really good. I mean he was the No.1 Dual Threat QB of his class, and have you seen him throw the ball? Yea I know Herman says he is a distant 3rd, as far as just flat out chucking one goes. But his accuracy and mechanics are flawless. Throughout the spring game I was shocked that he was a 3rd stringer below Jones. With as many athletes as we have he should have a plethora of guys to distribute the ball to. Yea he will have some growing pains, but I really like the looks of this guy.
Oden shot with his left hand when he had surgery so if you do the math technically Braxton can still throw with his left arm. All kidding aside, best wishes to this guy, as much as we are bummed, his future career is in jeopardy. Get well soon!
Ive been giving way to many upvotes for such a tragedy!
Dontre's second reaction is priceless.
$120 or not Im buying those.
Don't forget about Curtis Samuel! I have a feeling he is going to get some good playing time. A rotation to keep healthy legs between Eze, Rod Smith, and Curtis Samuel would tear a defense down!