Mr Soul
---
Member since 05 October 2013 | Blog
Helmet Stickers: 91 | Leaderboard
Recent Activity
JT is from Texas - just like Kenny G.
Thanks Garbly. Everyone loves you 'cause they can't understand you.
if it interests the staff, the staff should pursue it. Part of what makes any site great is the interests and passions of it's staff. I would probably read the posts, but would rarely contribute questions. I follow recruiting but only want to know more about someone once they're in the fold.
you are correct, thanks.
There is always alot of disinformation on price gouging whenever there is an event like this. Three counter-points if you please:
1. If Stop n Go charged a price you agreed with, they would sell out to the first customer. The person would then triple the price because the market will bear it.
2. High prices get sellers with bottled water sitting on the sidelines into the market. If I have a trailer full of water in Columbus and can get 200%, I am motivated to move into that market and assist.
3. Stop n Go has to pay market rate to replace their water. Any retail business needs an inventory. If you had to pay $5 to replentish your inventory, would you sell your current stock at $1?
I know that I would rather have the chance to buy actual water for a high price which will come down as other sellers enter the market, than not be able to buy fantasy water at a price that makes non-stakeholders comfortable.
It's not like that recipe isn't public domain.
Im envious Rube- you had to have the best view of that Carlos Hyde pinball touchdown. That is what makes AA great.
I was in AAs on the 40 for the Brax-to-Devin Wisconsin back breaker. Brax stepped on the "4" right in front of me and let 'er rip.
Notre Dame ... Soldier Field.
hopefully we can blow some teams out so Rae can take a breather in the 4th qtr.
It will be a cake walk. They are Penn State.
https://www.youtube.com/watch?v=DVte8cdwpXc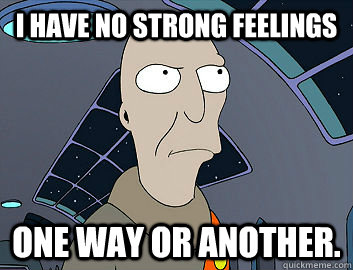 Shutout. OSU north of 50. They are..Penn State.
Im so looking forward to the PSU game this year. LJ's gonna want this one bad. The DL will be primed.
The thing about Hyde up the middle is YACs. He would not have been touched until the line of scrimmage and would not have been stopped short of the 1st down. If it took a 2nd/3rd/4th effort, he have given it. I think the question comes down to "make them miss" or "make them pay". I'd have made them pay.
I was in 20AA, row 10. When Brax steps on the "40" and throws, he's right in front of me.
What's to like about school?
the same people who imagine Detroit is.
My pick for a repeat winner is Zach Johnson. My pick for a break-thru 1st win is Luke Donald. Haven't checked the leaderboard yet - probably just embarrassing myself.
Er war Superstar. Er war populr...Rock Me Nuernberger!
Ralph Kramden
Bender B. Rodríguez
Trudy Wiegel
Peggy Hill
Frank Barone
People on 'ludes should not drive.
Zoidberg, a diplomat? The list of things I've heard now contains everything.
if life hands you melons, you might be dyslexic.