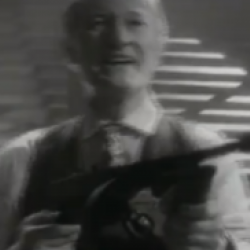 Mr Soul
---
Member since 05 October 2013 | Blog
Helmet Stickers: 193 | Leaderboard
Recent Activity
If the Bucks can derail Gordon, they can derail Henry.
On 2002 - how would your comparison hold up if the Buckeye make it to the final to face the reigning National Champs? Remember, the U was all about back2back in 2002. Deja 2002?
On "Shutting Up the critics" - can any stronger statement be made than beating both #1 and then the reigning Natl Champs in the same season?
Wow.
Cardale on O - throws 2, runs 1 & catches 1.
Doran on D - 2 marquis breakups and a fumble recovery.
Chalk this up to Oregon St being an OSU too.
Paging Mr. Herman! Mr. Herman, you have a telephone call at the front desk!
I watched a re-run of the Cincy game in Brussels on BigTen 2 Go app. Indy game should be out there since it was on B1G.
to paraphrase Dennis Miller from Monday Night Football: when an Australian punter is flushed out of the pocket, does he go the other way?
That was the turning point.
Stop turning the ball over and reduce his minutes.
also, he's selling Nick's parents.
My two are Anthony Gonzalez and Terry Glenn. These guys caught the uncatchable.
I'm gonna go with Noah Brown. The kid's gotta see more snaps with Dontre out and late 3rd qtr will hit one for +25.
Bosa gets out the Gopher-Chucks.
https://www.youtube.com/watch?v=TtedDwFT5lo
For those of you old enough to remember the Get Smart television show, here is the perfect band/song to accompany Jerry Kill's dancing. I give you the Sacred Cows and Kill, Kill, Kill.
Oh to be torn twist love n duty.
sposen I lose my fair haired beauty.
look at that big clock move along.
nearin high noon!
If they made a movie about this game, they could call it "300...thru the air".
Due to treachery of one of their own.
Is it just me or does James Franklin remind anyone else of Jim Rash's character in Reno 911!
Urbs is 1 & 1 with no home games.
A receiver, any receiver, needs to catch a "bad ball" when it matters.