MountainsAwait
---
Charlotte, NC (via Delaware, OH)
Member since 10 August 2014 | Blog
Recent Activity
Gill's Twitter name is "Squizzy Squirt"...dare I ask what that means?!
As a financial advisor myself, I hate to see these idiots ruin the admittedly already poor view of our industry. There are great, honest advisors at every firm, and there are some really shady ones too. My recommendation is to go to: brokercheck.finra.org before working with anyone...just to see what's in their record.
Have never seen triple-digit upvotes, but this is certainly deserving. Well done!!
No, but it sure helps us understand why many people are that way...
That's what parents are for.
Born in Defiance, OH and raised in Delaware, OH. Now living in Charlotte, NC.
Keep pumping them to Columbus...
I think the Wolverines will be the better than the Spartans this year, but since we have _ichigan at home, the Spartans will be the bigger threat to us.
I think it says civil war "again"
Cue interesting facts and pictures from Sword52 in 5...4...3...2...1...
Huh? Kids these days...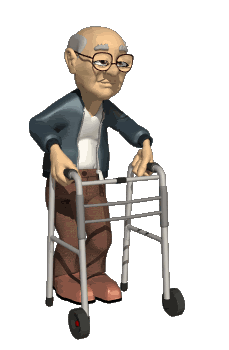 Never seen a QB drop back and scramble to the outside as quickly as Martell does, wow.
Father-in-law and wife are Notre Dame fans...I sure had fun rubbing in our victory last year!
Brother-in-law is an Oklahoma fan…hoping for more of the same!! (Bonus: he went to Tulsa so it should be back-to-back gloating!)
This Hurry Up had a "BOOM" feeling to it...hoping soon we will get to say it for real with some of these guys discussed.
A true "embarrassment of riches!"
Mack Brown might not run a deep route very well...
What's the analysis of who we'd rather have, Martell or Mond? If both want in, who do we take?
Well hats off to you, sir! That's cool.
Sword, where do you get all these gems of information? You're like a walking encyclopedia of OSU football history...are you a time traveler?
Are the "likelihood ratings" referring to the likelihood of the recruit committing to OSU this summer, or committing to OSU in general?
The size difference of players then and now is unreal. The 1920s guys are the equivalent size of a kicker/punter on today's teams...
That horse picture looks like something straight out of The Walking Dead
I love the use of the English language from that time period: "Oberlin licked the Buckeyes in a fair and square manner."
Those glasses are back in style.
Sincerely,
Hipsters everywhere