MountainsAwait
---
Charlotte, NC (via Delaware, OH)
Member since 10 August 2014 | Blog
Recent Activity
It's Rutgers week?!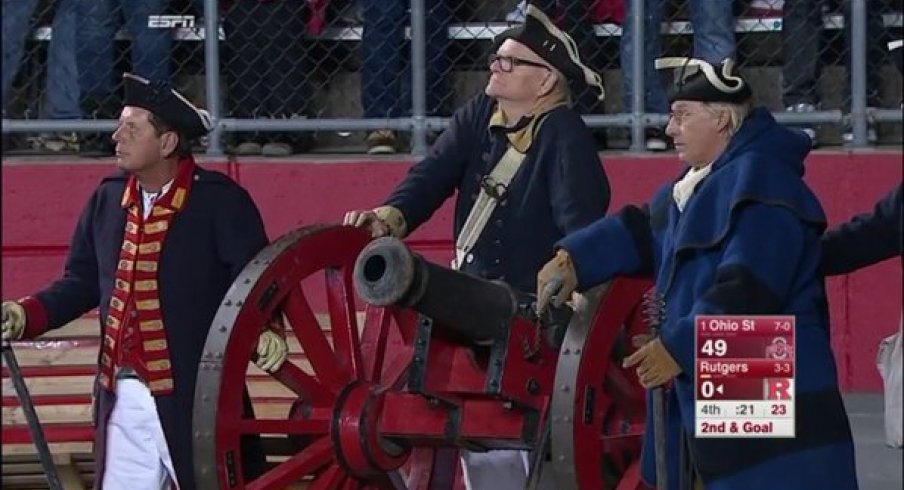 "I mess with Ohio St. heavy"
What does that even mean? Kids these days...
Mr. Coleman thinks otherwise...
Yeah, but winning the national championship kind of corrected the VT loss...
And we could've easily had another TD there in the last five minutes...#nomercy #tookind
That makes sense, and sounds like a nice place!
If ND wins, it does make for a happier wife, although always want the Big Ten to do well for SoS arguments later in the season.
Thanks...just tried Fox Sports as well as the NBC sports apps, and both worked with Chromecast, much to my surprise. Streaming it from an iPad. Good to know for future reference. Believe it or not, she even volunteered to watch the ND game on the iPad and I can watch our game on Fox. Thanks again guys.
Trying to not let the kids make TV the deafult. Books > TV (except when Buckeyes are playing)
7 seems a bit much...do you have one in your bathroom or something?!
Very true...although have to pick my battles...she does stay home with our 4 little kids and homeschool them...
Awesome, thanks. Does it require a cable subscription/login? I can use my brother's if so.
On a side note, do you know if that Fox sports app can be streamed into a TV via Chromecast? (I don't have a smart tv)
Ha! I don't feel like training another one.
Could someone please explain how Clemson is 3?
Predicting about a 59-13 whoopin'.
(For the record, I wasn't the one who DV'd you)
Fair points. I suppose part of it comes down to parenting style. I totally get wanting to expose your kids to a variety of people and environments - but I choose to still be careful with the degree to which I expose them. For example, I had a conversation with a co-worker who suggested I bring my kids to a gay pride parade to introduce them to other peoples' views. While I have no ill feelings toward gay people, and of course want my kids to treat all people with respect, I drew the line because I don't feel that's an appropriate method to accomplish that...at least not yet with them being so young. I think part of the challenge (and fun) of parenting is making those decisions and doing your best to mold your kids based on values and beliefs. It's a tough balance between letting them experience the world and teaching/protecting them in ways that reinforce your values and beliefs.
I read all of the back-and-forth comments and agree with the logic on most of it. I do raise an issue, though, in regards to the "teaching your children right from wrong" logic as a means of excusing any and all language in a setting like an OSU football game. That can be applied if your kids are older and at a point where you can have that conversation with them, but not so easily when they are young. I have 4 kids, ages 6, 5, 3 and 1 (my poor wife, I know...) and if I wanted to take my 6 and 5 year olds for example, it's not a pleasant atmosphere to have to use someone's foul mouth next to me as a "learning opportunity." By your bar logic, would it be said that "I shouldn't have brought them to a football game?" I think we could agree that 5-6 year olds should absolutely be introduced to Buckeye football, early and often. If they were older, having that conversation about the foul language during or after the game would suffice, but not when they're younger. I think at that point, the person should (hopefully) have the self-awareness to see the younger fans and try to clean it up.
Good call...that is in fact how I caught the game.
By the time the next Hurry-Up is posted, we will be 1-0. It's almost here!! O-H...
I'm not gonna lie...I'm rather bummed that I don't get to watch the first 2 games...
Buying low & selling high would, unfortunately, mean buying Michigan stock now but selling just before we kick their ass. Come on people...investing 101. It would also mean buying undervalued Bucks who should shine, not necessarily all of the stars who are fairly valued.
Had a dream last night that we were down 10-6 to BG...glad I woke up soon after! O-H