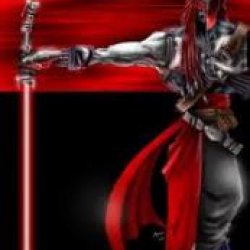 MordenoftheSith
---
Member since 27 November 2013 | Blog
Helmet Stickers: 268 | Leaderboard
Favorites
SPORTS MOMENT: Live: 2008-2009 NHL Season Stanley Cup Playoffs, Columbus's first home playoff game in team history, Game 3 I was in section 210 at NWA. CORRECTION: 2013-2014 NHL Season Stanley Cup Playoffs Game 4, I was in Section 220 for Columbus's GREATEST COMEBACK IN FRANCHISE HISTORY BABY!!!
TV/Radio: 2002 Fiesta Bowl, Dorsey's "ring-around-the-rosie" desperation heave that missed its target.
NFL TEAM: Browns
NHL TEAM: Blue Jackets
NBA TEAM: Cavs
MLB TEAM: Indians
Recent Activity
I'm not Vader, I'm more of a Palpatine. I prefer my real limbs...
Because I will never be involved, only a spectator. I'm only interested in watching others maim and get maimed, I don't want to risk any sort of damage to me.
Very true... we don't have time for humour.
If you mean my idea is so revolutionary that other employers will want me to come in and help them, then yes, I agree.
If you think, for a moment, I'd give them this brilliant idea if I were in any danger of being in the octagon, you are severely mistaken.
The Force is permitted for those who can use it.
Let's face it, Forcewielders can use mind tricks to keep themselves off the naughty list.
Rule proposal rejected.
When you have Cable, the Galactic Citizens revolt.
When the Galactic Citizens revolt, they form the Rebel Alliance.
When the Rebel Alliance is formed, they steal ships and weapons.
When they steal ships and weapons, your Death Star gets destroyed.
Don't let Cable destroy your Death Star, get DirecTV.
Uh... no. I would never buy my child a Millennium Falcon. Death Star? Yes.
You know you've made it when Oyster remembers your name...
Well... he did have plenty of practice with strippers and waitresses...
Because like many folks, it really didn't dawn on me that it has been 15 years. There's no mention on the movie sites I go to or any other blogging sites. I figured I would remind folks of the awesome power of The One... 15 years later.
People are also amazed to find out I'm a Star Wars nerd!
Let's try to get Arkansas Vs FSU played @ Montana State! That is truly a neutral field.
Here's my take on the idea, planning, implementation, and execution of the trophy....
Do you have a link to said report? Not seeing anything on his twitter or the 4 letter network.
First of all, lets not use that word, please.
I agree, let's not say Mich... ah, you almost got me!
Well I attempt to imbed an amusing photo, but it failed.
I up-voted to even the post out.
I'd like to see them put a retractable roof, that way when DLOL is in town, we can close the roof up so it would be so loud that not even Hoke himself can hear or feel his stomach rumble.
Yep, I will freely admit that I have no clue what that is. Please explain so I can join in the fun.
Guy at work is a genuinely nice dude. The only problem is 1) UM fan and 2) Likes to bring up Coop. I dig very little, but when I do, it's clever.
I've honestly always thought her tooshie was pinched and she was hoping it was her female neighbor... instead, I bet it was the creeper behind her.
Addict no, psychic psycho and web-stalker, yes!
You mean the onion and your ex-wife are similar in that they both make you view the world through tears...