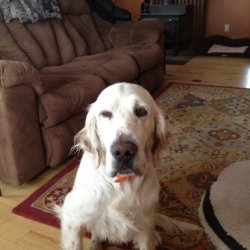 Montana silver bullet
---
Clyde Park, Montana (via West Portsmouth, Ohio)
Member since 09 February 2014 | Blog
Born and raised hardcore Buckeye fan with an autographed picture of Woody Hayes on the fire place mantel, moved to Montana in '88. Wife graduated from Penn State. House divided one day a year! We put our T.V. up in August and take it down after the Superbowl, just use it for football, ESPECIALLY college ball! GO BUCKS!!!!!!!!!!
Favorites
SPORTS MOMENT: 2002 NCG
COLLEGE FOOTBALL PLAYER: Chris Speilman
Recent Activity
Show me the 24 RB's better than him
I'm getting up off the floor............hhhhaaaaaa!!! Tell him how you really feel about the matter B&BBuck
Ain't no stopping dis train!
We're making a sweet back patio set up to socialize and watch college football and the first few weeks of the season are setting up nicely for outdoor viewing
Barkley is without a doubt #1. Kid is a once in a generation talent and will be the first RB off the board next spring. McPoorly won't get away with throwing up a bunch of jump balls again. I hope the Rushmen punish that boy severely. UM will have a formidable Dline again this fall but not sure they have much behind them-
I think we'll see those sack numbers increase this year. Pressure and hurries that lead to interceptions work too. I love LJ, seems like a guy most kids would love to play for
Myer sure is picky..............
Morning dubbers! I've always been happy there are so many candy asses like the author of the camping story, keeps the back country open and empty. I feel as at home in the woods as I do between walls. Samuel and McCaffery are gonna cause headaches!
Degree, Natty, NFL contract. Not bad 12 gauge-
I'm predicting no more than 13 points per game average given up by our D this season. Harrumph!
Love this news, go Craig! Tear it up!
I'm looking forward to the return visit after the National Championship game, good times ahead-
Don't forget the TV money
Darius Slade, Rashod Berry, Malik Barrow