mockjocks
Columbus
Member since 28 December 2012 | Blog
Joined in '12 after watching Amir Williams performances. Became active in early '15 with the only regret that I didn't do it sooner
Favorites
SPORTS MOMENT: 59-0...in a luxury box. Pepper sprayed on field of The Game '02. In the stadium for 01, 02, 05, 06 wins against TUN. (unfortunate to be in attendance for '99, '03 TUN losses)
COLLEGE FOOTBALL PLAYER: 90s - Gary Berry (ask me why, lol); 2000s - Teddy Ballgame; 2010s - #Brax #EzE
COLLEGE BASKETBALL PLAYER: Jamar Butler. My dude was underrated
NFL TEAM: Extreme levels of fantasy football since 2001
NBA TEAM: Indiana Pacers for as long as I can remember
MLB TEAM: Playoff baseball > any other pro sport playoff
SOCCER TEAM: USMNT
Recent Activity
Kudos to Kelsey Mitchell. She's an incredible player. Got to see her in action last season.
Good catch, I missed that
Don't worry. I'm fully confident that Clemson has all of their attention. #payback
literally...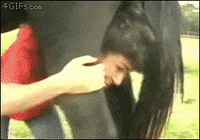 I realize Harbaugh has a reputation to uphold, but as the HC of a big D1 program, these obligations are important. Disrespectful to miss it.

— Jeremy Birmingham (@Birm) December 4, 2016
Tell em, Birm
Pressure is on for the conference. All the praise we got all season long will be gone in a hurry if the top 4 teams don't perform. Plain and simple.
Great primer. Man, I cannot wait until 12/31
True, but I'm guessing Penn State is having a shitty day as well...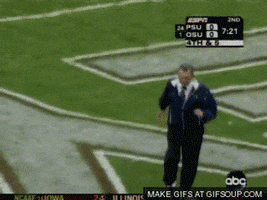 You nailed it. Oh yes, yes we do...
Just give us the T shirts, etc so I can spend all my money. I'm ready...
These young Buckeyes are still hungry, I can feel it. #cantwait
Them Buckeye Boys will be a team that Vegas will stay behind - like they have all season long. Urbz will keep that white noise out of the WHAC and they'll stay focused.
Though Darryl may be acting like a #teen, he's clearly an adult considering he chose Facebook to display his ill-will toward Herman:
Funniest line I read in the entire piece. This must've flown over the heads of many since we're all adults, but to have had kids really young and now Teenage HS girls, almost no teens are using FB. Never even signed up for it. FB is for my era of college. Kudos 11w staff on calling that out, i got a good chuckle out of it
Purest fact of the season, you nailed it.
Oregon's program fell off a cliff. I don't see it making a quick comeback, either.
Elk you had me laughing so bad, my wife is looking at me funny - like I'm having an online affair. "There's no way you can be laughing that hard at Ohio State message boards..."
I wish the name play kept going. I mean, for as many wins as he's piled up the past 5 years, Marque Donkeykongio has certainly earned an off-year or two.
Such a huge game for him. It was clear to me in the 1st half that he was making plays that was going to carry us to a win - even when I thought the win was out of our grasp in the 2nd half. He kept us in the game.
That was amazing. I got goosebumps watching a video game reenactment lol
So happy for Tuquan, this is a true testament to what hard work can do for you. I was so pleased to be wrong about him in 2015 when he won the starting job over Jalyn Holmes and Sam Hubbard - I just thought we had too may DE pass rushers who'd be better than him. Lewis really is a difference maker on the edge, and his pursuit is relentless. Love him
He's probably the best punter I've seen at OSU. BJ Sander was a stud, but Johnston is truly a difference maker. Congrats Cameron!
It really freaks you out the first time you see it...