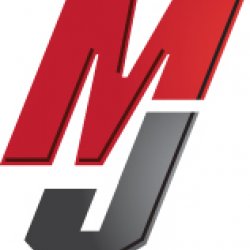 mockjocks
Columbus
Member since 28 December 2012 | Blog
Joined in '12 after watching Amir Williams performances. Became active in early '15 with the only regret that I didn't do it sooner
Favorites
SPORTS MOMENT: 59-0...in a luxury box. Pepper sprayed on field of The Game '02. In the stadium for 01, 02, 05, 06 wins against TUN. (unfortunate to be in attendance for '99, '03 TUN losses)
COLLEGE FOOTBALL PLAYER: 90s - Gary Berry (ask me why, lol); 2000s - Teddy Ballgame; 2010s - #Brax #EzE
COLLEGE BASKETBALL PLAYER: Jamar Butler. My dude was underrated
NFL TEAM: Extreme levels of fantasy football since 2001
NBA TEAM: Indiana Pacers for as long as I can remember
MLB TEAM: Playoff baseball > any other pro sport playoff
SOCCER TEAM: USMNT
Recent Activity
I love it! I hope he wins rookie defensive POY
Santonio Holmes wins the twitter reax. I love that he still has much love for OSU
So happy for him. He's the top rookie WR as far as production goes (or so I'm guessing). Outside of Sterling Sheppard, the 1st round guys aren't doing anything due to injury or otherwise (Coleman, Doctson, Treadwell)
Wow. Thanks for the insight, Hove. Just goes to show how little building a community like that takes. We got it good
I wonder if this stat was starting to mount pressure on the staff, and maybe even the players? I always sort of looked at it like one of those 'created stats' where its wasn't like we never lost when we left the Horseshoe. This 'true' road loss thing, doesn't mean a whole lot. I'm happy the streak is over, so the staff doesn't have to answer questions about it anymore...that is until we put another string like this together.
I mean, some of the posts and memes I saw of our rivals just basking in the glory of the Buckeyes losing was ridiculous...but sometimes funny. I mean, I saw one of Deon Sanders in a jheri curl saying that's the last time we'll be ranked in the top 5, lol. I mean, who comes up with this shit?
We don't have to be a great team right now. I think beating Oklahoma started to weigh on everyone as the weeks went on. We went from the youngest team in the country and a touchdown plus underdog to the Sooners week 1, to 'we're going to steamroll everyone in our path' after week 3. The season flipped from young, inexperienced and hungry...to a repeat of 2015. It's a terrible way to watch and try to enjoy the season, where nothing short of winning by 3 scores is good enough.
I hope they drop us in the polls to where the media thinks we're out of the race (not as low, of course, but similar to how they did in 2014). This year's scheduled is loaded with quality matchups in November - we don't control our own destiny, but we'll have a seat at the table on NYE as long as we make it to Indy...and win.
Urban has had 5 losses now. The only loss that I couldn't do anything but Bosa shrug on was the Va Tech loss at home. We just couldn't believe they gave us the bear front look weren't going to win that game. The other 4 losses, we snatched defeat from the jaws of victory. MSU/Clemson/MSU/Tonight. Now, I'm not naive enough not to totally understand that we have won 3 or 4 games that we had no business winning (Purdue 2012 instantly pops into my head) but still won - so it all evens out in the end. I'd rather take the loss now, than later.
But I don't need to see the stats to already know this was a loss Ohio State shouldn't have taken
It's 1:13a, and RLR has a total of 3 comments on the biggest win that team has had in over 20 years. Just humbled to be a Buckeye fan
Sorry, I couldn't resist...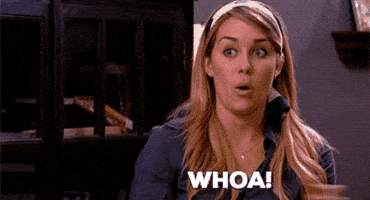 I mean, what in the wide world of sports was Urban and the offensive staff thinking on 4th and 7? You sent in the kick team with 11 seconds left on the clock when they started to run on the field. I saw the miss coming a mile away
Yes, that's exactly will be what you hear from me at work on Monday
Buckeye fans all over the country like
I was in high school the last time scUM beat us in the Horseshoe...
Agreed. Saturday at 3:30 will be a battle - plain and simple
We'll be playing games in bad weather every year. There's no excuse for that, I don't wanna hear it. I'm fucking tired over the years of watching us lose games that we have no business losing.
The coaching staff plays with fire all the time...this time their ass got burned. Reckless, and careless.
Go ahead and DV, I really don't care
Stud move. Put him in the NFL
That 2005 white out was definitely the best of them all. I remember just marveling how loud the crowd was, and how cool it looked as I watched on not-yet HDTV. I'll never forget Troy standing in the pocket as the DE barreled down his blindside in the 4th - never heard it coming. The Buckeyes struggled with the crowd noise a few times during the game.
It was the one (and only) time where they caught us with that white out. But after that...
It's ok Hove, lots of us are still trying to get over that game.
I think this will be good for him. I like his choice. Good luck Danny
Nice write-up, and crossover from RLR. I'm not going, but enjoyed reading it.