mockjocks
Columbus
Member since 28 December 2012 | Blog
Joined in '12 after watching Amir Williams performances. Became active in early '15 with the only regret that I didn't do it sooner
Favorites
SPORTS MOMENT: 59-0...in a luxury box. Pepper sprayed on field of The Game '02. In the stadium for 01, 02, 05, 06 wins against TUN. (unfortunate to be in attendance for '99, '03 TUN losses)
COLLEGE FOOTBALL PLAYER: 90s - Gary Berry (ask me why, lol); 2000s - Teddy Ballgame; 2010s - #Brax #EzE
COLLEGE BASKETBALL PLAYER: Jamar Butler. My dude was underrated
NFL TEAM: Extreme levels of fantasy football since 2001
NBA TEAM: Indiana Pacers for as long as I can remember
MLB TEAM: Playoff baseball > any other pro sport playoff
SOCCER TEAM: USMNT
Recent Activity
Never gets old. That moment personified one of the greatest moments in Buckeye football history...
Hilarious. He's literally sinking into the fairway!
One of the best to ever line up at corner for Jim Tressel.
I wish there was some way to hold back the commitment period to where schools weren't allowed to offer kids until their Senior year - and also give the kids time to really weigh all of their options once things develop. Things can change drastically in a few years.
Best of luck to Danny. He's O-H-I-O at the core.
Further proof that sometimes we're all guilty of delaying the inevitable in some form or fashion, lol. Moral = don't be LSU
It's hanging proudly in my Buckeye Room. Classic...
Agreed, it's good to get unfiltered perspectives sometimes. Herbie dialed into the Titans all the way living there, too.
He's the key to our pass rush being great this season. I love that they keep him in the mix.
Sad for Hilliard. Hope he embraces the adversity - sounds like he is. It's gonna be a long road back, but hopefully it pays off for him. I had a lot of hope for him when he got here.
this was awesome lol, thanks for the post. my favorite that hadn't already been posted...
I don't know why I bother to watch OSU or MSU games. The only thing I end up feeling is self pity due to how good (more OSU) and/or lucky (more MSU) they are ALL OF THE TIME. Unless of course they are playing each other.
Can't wait for the rest of this season. Such a better position to be in, compared to last year - when anything short of a 30pt win was a disappointment.
I love how Cardale doubled-down on his 'DID THAT JUST HAPPEN'! Love our Buckeyes on social media
Where's Ramzy to school us again on Booker(s) and Bakers(s) bourbon? When it comes to a great bourbon on the rocks, I'd go with Bookers.
For the Silver Bullets, I'd say stay with Baker as long as he keeps making plays. Reward the playmaker. I don't see Das Boot getting his job back when he's healthy, unless Durbin stops performing. Kind of how it works around here now. The players are probably used to it.
Dude laughs at his own jokes - even his regular comments. It's loathsome.
Sure did. JT was irritated as well. 75% of Clay's questions are super corny, it's too bad the local news industry has its culture setup the way it does. Guys like Clay Hall and Tim May aren't going anywhere anytime soon. I've learned to get used to it - I was just eager to chime in on this post, now that I see others see the same stuff I see.
If he keeps making plays, I say he stays in the lineup. Nothing against Booker, either.
Clay Hall is just as bad. During the Noah Brown interview, they both 'bickered' their questions simultaneously to the point where someone called them both out by name, so that Noah could answer the question.
Huge game by Baker. He could've just earned the starting nod the rest of the way, as long as he keeps making plays.
I'm fine with him resting up until Wisconsin. 3 weeks to get better, we definitely will need him back. Speedy recovery #8
What a performance. I cannot wait to see what this team has the potential to do. This season is gonna be so much fun.
That was the only goal of mine in the 2nd half, was the hear chant ring across their stadium. Never, ever, gets old...#gimmemore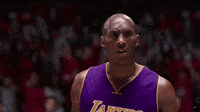 We'll be alright, though. I'm convinced the OU DEF will not be able to stop the run (nor the pass, for that matter). No sloppy play, and we score big tonight.
Covered it. He's playing with house money the rest of the way. He did what we needed. +1 to you, though.
Annnnd OU runs the kick back. Let me get back to watching this game...
....ANNNNND #17 has made his mark! Mr. Baker is off and running!
Already a missed tackle on a Mayfield scramble. Hope that's the exception...