mockjocks
Columbus
Member since 28 December 2012 | Blog
Favorites
SPORTS MOMENT: 59-0...in a luxury box. It was bout as good as it gets... and I've been to 6 OSU/scUM games all between '98-'07 - so all the good ones
COLLEGE FOOTBALL PLAYER: Impossible to answer
COLLEGE BASKETBALL PLAYER: Jamar Butler, several others also. Dude was underrated
NFL TEAM: fantasy football since 2001
NBA TEAM: Indiana Pacers for as long as I can remember
MLB TEAM: Playoff baseball > any other pro sport playoff
SOCCER TEAM: Team USA
Recent Activity
^^^^^
Any chance this black T shirt is coming with the Tri-Blend material? I think this Tee looks a lot better than the other black shirts they're selling at the Buckeye Corner, and I'll look to scoop one up.
And to the folks who plan to rebel against the Blackout - FALL IN LINE like the rest of us, and wear Black! I even got my daughters black to wear for next Saturday. No excuses, it's just one game so follow directions without asking questions!
I expect this team to surprise this season. Not sure what that will equate to, but they'll be better than what's expected from them.
True. Tyler Ulis the star PG on Kentucky was born in Lima, OH but played his HS ball in Chicago. If you check his profile on ESPN, it says from Lima, OH
I've been thoroughly enjoying this weekly segment. If it isn't new this season, it's definitely had a facelift - and me likey!
Wow...I'm gonna have to upvote that
Great stuff, Carli. Good, clean, holiday fun.
What makes no sense is a one score game at home in the 4th against Michigan, allowing their RB to run all over us, only to beat Wisconsin and the #1 RB in the country 59-0. But that happened.
What makes no sense is playing crappy against a bad Penn St team, only to damn near put 50pts on MSU on the road 13 days later. But that happened, too.
Trust me, I was you guys last year. Thinking we were in trouble. I ate my words happily and I'm guessing you will too in the next 7 weeks.
I'm curious just exactly who will beat us before 11/21? Care to name a team? NIU is probably as good as any other team we'll see. Don't tell me Penn St, cuz they're a joke right now. I heard Urban twice now say they'll get better. Trust me, they will.
#notworried
Good points. +1 for you.
I think when the lights shine the brightest are when these boys are going to play their best. I'm not saying that's ok, or that I don't expect better - it's just what happens when you return virtually an entire team who won a championship already. These are kids. Anyone who knows me has heard me say it'll be some sloppy ball being played the first month. Too many weapons to figure out, new coaches to get their footing on offense, getting everyone's best shot, etc
You're one (of probably thousands after Saturday's performance) who think there are major issues. Not me, I happen to think Urban and staff will figure it out. I bitched and moaned most of last season after the poor performances we had most of the year. I haven't forgotten about those, we could've lost to a handful of teams (Penn St, Indiana, and others) including scUM - it wasn't pretty. They proved against MSU, and then at the end of the season that they've got what it takes to get the job done. I spent a lot of time complaining about why they weren't playing better. I couldn't see the forest through the trees. Now that's he's proven it to me - In Urban I trust, period. He said they'll get better. They will.
In my eyes we're playing with house money in 2015. We already have a trophy (the 1st trophy) sitting at the WHAC. I'm enjoying the ride this season. They can win every game by 1pt for the next 7 weeks. I'll judge these guys on 11/21 and beyond. If they lose before then (and I don't see it), shame on them.
Zeke is getting enough touches. It's not like there's room to run up the gut when he gets the ball. Everyone needs to get better, they just need to follow their '9 strong' mantra and things will be just fine.
This team won't be losing to anybody prior to 11/21, and we won't be losing 11/21 - either. The issue here is The Game on the road, a B1G title shot, or the CFP
I upvoted you because I see your point, but..
I guarantee Urban and his staff will have these issues resolved when it counts - on NOVEMBER 21ST. Until then, it's clear that we've earned the benefit of the doubt with the polls to stay #1 as long as we keep collecting Ws. We've got plenty of time to figure out the best way to optimize the offense.
I hope they tune out the panic police, and focus on the guys who can make our ceiling the absolute highest. I don't care if we look good against the cupcakes. I only care about us being ready when the lights shine the brightest, and the guys playing have the highest ceiling and are playing at maximum capacity - I trust they'll know who truly deserves to get the reps at any position.
Buckeye production in the NFL is definitely increasing - especially in the offense skill positions. For as many guys as we've put in the NFL the past 15 years, very few have had impact in the skills positions relative to how many we had go pro.
It looks like it'll be even better in a couple of years!
Maybe Pizza Hut should fake a bankruptcy and move to selling their products in the freezer isle at the grocery. That's how bad their pizza tastes...
I wish my co-workers work and performance reviews were public, ha! I love the transparency. Hell, make the entire world's performance reviews public, so we all can be held accountable. I love how our staff is evaluated, the areas of where they put emphasis too. Though I must say it made me LOL as I read Warinner's review with Instagram underlined with "Need to use this more". Hilarious, I must admit.
Last week's sloppy play was an aberration. This highlight shows our Bucks will be ready when it counts the most!
When opposing teams offenses step on the field this year, our DEF be like, YOU GET NOTHING! YOU LOSE!
If he wants to lace up and wear the Scarlet and Gray, we've got to make room for this kid. I trust Thad and staff will get creative. Would be great if we could swoop in quick, and steal the treat!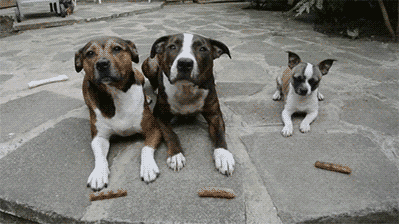 It always seems to be a touchy subject on 11w for some reason when it comes to this very subject.
He woke up in a new Bugatti