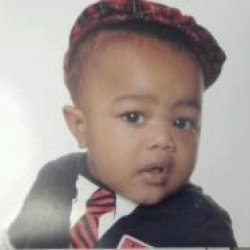 mobboss1984
Cincinnati (via Ohio)
Member since 19 November 2013 | Blog
Helmet Stickers: 401 | Leaderboard
Born and raised in Cincinnati, Ohio. I support all my homestate teams, but none bigger than the buckeyes. I'm more a buckeye fan than any other team I like. Ilove to talk buckeyes 24/7 and my house bleeds scarlet and gray. The most important day in my life was the day my son was born, and the first thing I taught him was seven nation army when the student section erupts into a seven nation frenzy.
Favorites
SPORTS MOMENT: Braxton Miller pass to Devin Smith for the win vs. Wisconsin. Also Maurice Clarett overtime touchdown for the National Chammpionship.
COLLEGE FOOTBALL PLAYER: Tie Ryan Shazier-Carlos Hyde
COLLEGE BASKETBALL PLAYER: Now: Sam Thompson past: Allen Iverson
NFL TEAM: Philadelphia Eagles
NHL TEAM: None
NBA TEAM: Philadelphia 76ers
MLB TEAM: Cincinnati Reds
SOCCER TEAM: none
Recent Activity
Would love to have wimbush. I like this kid.
Remember he was ten yards out so he had to try to figure out what the receiver route would be instead of blanketing him the whole time. His reaction would never be the right one at times so he had to make up for his mistake. Now he can bump and run all he would like.
Cardale had a bad game, but I still start him over J.T. Once J.T gains more experience I think he may take the job over due to Cardale consistency.
WR were missed by subpar quarterback play at times. Mostly the DB's played extremely well. I was there and I watched almost every play. Eli Apple was a beast out there, and Gareon was pretty good out there. Johnny Dixon will be very good this year as well. Devin Smith makes me a bit nervous. I don't know if he was covered well or the QB's wasn't doing well enough, but he made no noise. As far as the OL, I hope our defensive line is that good, because our OL was owned. Our Linebackers were much improved for sure, because Nick Vannett wasn't open alot of times. TE's were deadly against us last year.
Just read this article. Interesting....
Michigan has the biggest stadium and can't get people to the spring game? Smh!!
Goldeneye is far from overrated
No sir Dontre, Dontrelle didn't do any such thing.
Idiot! Top receiver in the country. Guaranteed to be a first or second round draft pick. Now possibly going to jail for juvenile acts.
Man this sucks! He and undertaker were my favorites
That sucks, I was him for halloween
Thanks Birm. A question off topic for you. Do you know whats going on with James Clark?
What is going on with James Clark?
Will be waiting. Eager to hear whats going on
What is going on with Wimbush? Is he still high on the good guys
This is news! Charged for cursing at another person. I thought he got into a fight.
If Penn State want to be our rivals, bring it !!! They don't want a long term rivalry with us.
Wimbush, Wimbush, Wimbush. Urban will land another top class. No worries!
I agree with you. Anyone from the Florida team as well. Too many memories from the NC game.
I think the BIG will not be able to design a defense to stop Dontre, because of the weapons we have. If they have to stop Dontre then it opens up Braxton, Michael, Zeke, Marshall, etc. There is no way to key in on Dontre this year as long as Braxton spreads the ball well. If you take away one receiver, there is other receivers to worry about. If they can create separation this year. The only way the BIG is to stop Dontre will be to tackle him in space. Urban has done an exceptional job recruiting. So many weapons coming from all angles.
If he had a coach like Urban he wouldn't get away with being unhealthy and out of shape. Marotti would destroy this kid.
A shot at the SEC. It's on now!
C'mon guys, this is definitely a masterpiece. If I got this in the mail I would commit on the spot.............................to somewhere else!