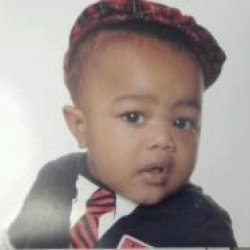 mobboss1984
Cincinnati (via Ohio)
Member since 19 November 2013 | Blog
Helmet Stickers: 529 | Leaderboard
Born and raised in Cincinnati, Ohio. I support all my homestate teams, but none bigger than the buckeyes. I'm more a buckeye fan than any other team I like. Ilove to talk buckeyes 24/7 and my house bleeds scarlet and gray. The most important day in my life was the day my son was born, and the first thing I taught him was seven nation army when the student section erupts into a seven nation frenzy.
Favorites
SPORTS MOMENT: Braxton Miller pass to Devin Smith for the win vs. Wisconsin. Also Maurice Clarett overtime touchdown for the National Chammpionship.
COLLEGE FOOTBALL PLAYER: Tie Ryan Shazier-Carlos Hyde
COLLEGE BASKETBALL PLAYER: Now: Sam Thompson past: Allen Iverson
NFL TEAM: Philadelphia Eagles
NHL TEAM: None
NBA TEAM: Philadelphia 76ers
MLB TEAM: Cincinnati Reds
SOCCER TEAM: none
Recent Activity
What's the cost . I hate asking because it's been said, but I forgot
A loud test? Sir that is genious!!!
I'm excited about our future. It seems like we are getting class a student athletes. They all seem focused and have great families and morals. Can't wait to see these boys play.
They are descent, seen worse......
Sweat. This was an easy pick if you ask me
Buckeyes love to beat the odds.
I think it's important to keep tradition alive however nothing is wrong with breaking out something fresh every once in a while. Just to pump up the fellas during a big game
Who down voted this? This gif is incredible
This gif never gets old
yes!!!!!!!!!!!!!!!!!!!!!!!!!!!!!!!!!!!!!!!!!!!!!!!!!!!!!!!!!!!!!!!!!!!!!!!!!!!!!!!!!!!!!!!!!!!!!!!!!!!!!!!!!!!!!!!Happy birthday to me!
They will be better offensively. They have a solid defense. I'll give them 9 wins! We still beat them though.
1. Osu - Would love to play for Urban
2. Alabama - Nick Saban is the truth
3. Notre Dame - Great Academics and atmosphere
4. Lsu - They have the best football atmosphere in college football
5. USC or Stanford - West coast weather and Stanford academics are top notch
The only one that is a lock would be between Osu and Standford
We win, but it all depends on if our defense is ready. Even with an ok defense we should win since we have the fire power. I would like to see defense win this game, because that's always been Ohio State football.
I think Dontre and Marshall are equally matched. Dontre will have the edge in my book, because of the way he can make you miss.
They're staying
Thank you sir
Definitely will become a elite offensive lineman. I believe that.
Defense will be much better this year. The last two games hurt, but we will be better. Hopefully our offense can continue their success. I would love to go back to the days where our defense hardly gave the opponents anything. Not over 500 yards 3 times in a row.
Personally Lebron is not coming back, but if he does watch out for the cavs.
We should definitely give it time, but Adam Silver is off to a great start. I'd be surprised if he change, because he's already established himself as a great person.
Wow, I;'m actually shocked by some of these.
Wow...........incredible. this is huge
Can I upvote more than once!!!
I just want these guys to commit already. I'm ready to watch Ohio State on top once again.
I agree 100%