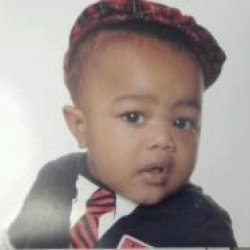 mobboss1984
Cincinnati (via Ohio)
Member since 19 November 2013 | Blog
Helmet Stickers: 291 | Leaderboard
Born and raised in Cincinnati, Ohio. I support all my homestate teams, but none bigger than the buckeyes. I'm more a buckeye fan than any other team I like. Ilove to talk buckeyes 24/7 and my house bleeds scarlet and gray. The most important day in my life was the day my son was born, and the first thing I taught him was seven nation army when the student section erupts into a seven nation frenzy.
Favorites
SPORTS MOMENT: Braxton Miller pass to Devin Smith for the win vs. Wisconsin. Also Maurice Clarett overtime touchdown for the National Chammpionship.
COLLEGE FOOTBALL PLAYER: Tie Ryan Shazier-Carlos Hyde
COLLEGE BASKETBALL PLAYER: Now: Sam Thompson past: Allen Iverson
NFL TEAM: Philadelphia Eagles
NHL TEAM: None
NBA TEAM: Philadelphia 76ers
MLB TEAM: Cincinnati Reds
SOCCER TEAM: none
Recent Activity
This is the best of the day. Finally I understand what was going on with the defense.
Once again i'm not covering for him, he needs to do time and grow up.
Absolutely, most of these young guys think they are real thugs. Until reality hits!
I wish I was able to watch all these greats. Ohio State football has a great history!!!!
We have Gonzalez in the bag. I think Urban is going to get him without a huge fight.
Throw the book at him, lock him up, do what ever you have to. If he is a buckeye throw the book at him so more. Like I said I watched a guy get thrown over a balcony in school, so I hope he gets the same punishment. Jail time!!!! El Guapo situation is far from Jayru situation. Quite frankly El Guapo situation shouldn't have been mentioned. You really think I have sympathy for this kid? I have none for anyone who commits a crime. Athlete or not, you commit a crime, you go to jail. Let's talk buckeyes!!!
Like I said resource officer or not, he's just a bad kid in need of discipline. If it was me that was body slammed I would want the same justice as a resource officer. Thug or some regular guy. He's not a thug. He's a kid who thinks he's tough. He needs discipline, and help.
Personally this kid is getting too much air time. Make him pay the price already. May he learn from his mistakes and may his parents realize they need to wake up. In high school I've seen worse things then this body slam. This kid is no different than the other kids who have done this before. The only difference is he had a scholarship to play at MSU. His mom should've beat his ass. Let's talk some buckeyes.
A kid that body slam someone is not a thug. Just a dumb kid. They didn't say he was a gang banger!
Who cares, he's not a buckeye. Hope he gets it together! Thanks for the update Dj!
I for one think craft is "just a great defender" as far as his game goes. His personality and character is outstanding as far as I've seen. He has contributed alot to Ohio State basketball. He gets far too much credit sometimes. His numbers aren't that good, but he contributes by playing defense that suffocates opponents. I think he is "ok" overall. He would be valuable in the NBA. As a black male I can care less if your black, white, mexican, or what ever. If you have game, you have game. Craft has game! Give credit where credit is due.
I was never a Fickell defender, but I have had tons of respect for him and his allegiance to the buckeyes. I hope he gets everything together and stay a part of the dynasty that could be in Columbus. He has the tools to be a great coach, but it starts by learning from the best.
Definitely a possibility. Like I said my predictions are based on what the defense does. D line will be amazing. That's the only thing I can Guarantee.
I also predict that Bosa will have 11 sacks, Spence 8, Washington 7, Marcus 9, Lewis4, Holmes 5. I think our D-line is that good.
And Dontre will be scary good!!!!
This is all wishful thinking.................but hopefully true
Navy 42-31(Navy is pretty good)
Virginia Tech 42-14 (Tech has to start over with a new quarterback)
Kent State 56-14
Cincinnati 38-28 (I like your prediction on this one)
at Maryland 48-17
at Penn State 42-21 (Bold prediction, but I think they are not ready just yet)
Illinois 63-14 (huge blowout hopefully)
at Michigan State 31-21 (Defense does better)
at Minnesota 48-27 (Minnesota is pretty good, but our offense may be too fast)
vs. Indiana 56-21 (indiana defense will be better, but not significantly better)
vs. Xichigan W 35-21
BIG vs. ? I don't know ( If it's Wisconsin 45-14)
Playoff 1 vs. Oklahoma ( I like your prediction)
National Championship vs. Bama 24-21 ( I think we win on a last min. drive, because our defense shuts down the run all game)
*All these scores are based on if Chris Ash fixes the secondary enough to cause offenses problems
Yeah......... the defense was actually pretty bad last year. We won all those games, because we scored a ton of points.
Jamal Marcus and Noah Spence looks massive. Chris Carter looks like Hankins did.
I like Cam's move to safety. He has good instinct. I hope armani is working on improving. I think him at safety would be better than him playing corner. Burned by a tight end is unacceptable. Curtis Grant time is up no matter what his status is. If Raekwon dominates at MLB than Urban needs to stick with his guns and say best man wins. Perry is growing, but still in need of work. He makes alot of mental mistakes.