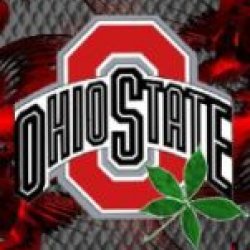 MN Buckeye
---
Member since 15 January 2013 | Blog
Helmet Stickers: 6,123 | Leaderboard
Favorites
SPORTS MOMENT: OSU wins the 2002 NC
MLB TEAM: Minnesota Twins
Recent Activity
Actually, it's giving me a good feeling.
First time on campus, and this was a good beginning. Most of us thought that it would never happen, so I am curious to see how it all plays out.
Thanks for pulling it all together, Jeremy. What a beautiful, surprising night!
I didn't think that Gibson was working out tonight. Glad to hear he is participating.
Welcome to the family, Josh!
Just curious: since FNL is open to all, do coaches from other schools come to observe and evaluate?
While it's about time he finally gets on campus, this has been a complex recruitment. This will be one of several very interesting story lines to follow this weekend.
At 11W, ask you you shall receive. The new article was just posted.
Yes, another great reason to NEVER go to a hospital in Alabama.
Ahhhh, great news to start the day!
Sorry, enough pain for one day.
Good news! It sounds like they have worked through their differences and are back on good terms.
Hmmm, I wonder which B1G coach will shake it up the most.
This is really great stuff; thanks for posting, Tater!
Great profiles of White and Fox. Huge props to White in his passion for community service and making a difference in kid's lives.
the shock of getting drilled by three ~10-year-olds in a video game...
I remember when he was hired — another frightening reminder I'm old and I need to die
It doesn't get any better, DJ.
My neice is getting married in CBus on Oct 24, leaving me all of Saturday to prep for the Penn State game. While she will have to suffer the potential OSU football Saturday occasionally in the future, it will not cost me all that much, and I will get to visit family and friends and the OSU campus once more.
Glad you can share the good news with your 11W family, Air!
Tough work but great team bonding!
Ironic that the PSU sponsor is based in Pittsburgh.
Greeeaaaat, something to look forward to.
To modify an old Monty Python sketch,
When I hit 1000 helmet stickers, I got to clean the toilets in the Premium Lounge. When I hit 5000, they gave me a brush.
Thanks, Remy! Now I am ready to start my day.