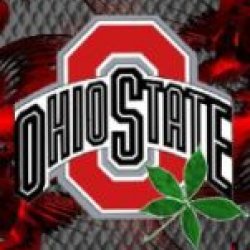 MN Buckeye
---
Member since 15 January 2013 | Blog
Helmet Stickers: 5,296 | Leaderboard
Favorites
SPORTS MOMENT: OSU wins the 2002 NC
MLB TEAM: Minnesota Twins
Recent Activity
I hate dry English muffins in the morning.
Every Saturday, Brady could strap on the device
Somehow this struck me as weird and creepy.
I'm just glad that you're glad, Cinserious.
If you're a blame, complain and defend guy, you have a serious problem within your team."
This reminds me of our good friend bert. And a hint of brady.
As for the UConn RA, he will learn that sarcasm does not always through to others in email or internet postings. Just ask BassDropper.
We also have ChiefB1GDump on our side!
UM will have a good, but not great, team this year. They have dropped to being average in the B1G, with the big two now being MSU and us.
Maybe more students than UM students at a home game
The sports community in the Twin Cities seems to have a pretty good perspective about this. The Gophers are happy for the publicity and for playing well, but they realize it is only a consolation tourney.
The funniest thing was seeing the Rick Pitino Sr. acting like a helicopter parent, coaching from the second row during the final minutes of the game!
Hey DJ, I just thought I would comment on your Skully today without having read it.
Young Stephen Collier working late after practice: a great sign.
While the original poster is not my pastor, I am embarrassed that such nonsense comes out of Minnesota.
The truth is often most clear in satire.
I just thought everyone here paid $13,000 per year to be on this site.
I just subscribed! Now my life is complete.
While he did not commit this weekend, he is doing the right thing in taking his visits so that he will not have doubts when he makes his decision. Since he talks with Coach Johnson every week, that relationship will stay strong, and we are in a pretty good spot.
As someone who lives in Minnesota and loosely follows hockey but religiously follows everything OSU, I appreciate the hockey coverage, Aubrey. This has been a great season for the hockey Buckeyes, and while I like to see the Gophers do well (as they often are ranked very high nationally), OSU may be challenging them more in the future.
I always find myself wishing that I could upvote the staff, but then they get paid the big bucks and I guess they are self-confident enough that they don't need affirmation. But seriously, thanks for your perspective, Birm, and this goes for all of the people that make this site great.
And these are the reasons why Urban is the best coach in the land.
Maryland and the ACC are both stupid bros, but lots of people act stupid when money is at stake.
Although at first glance I thought they might be selling OSU hats from your icon, Toad!
Guiton showed his decision-making ability in the 1.9 seconds right after the snap.
Gibson has a lot of patience to get through longer interviews like that.
Powerful story on the autistic child in the last WMD. Thanks for posting that one, DJ!
Tim Miles has done a great job at Nebraska. He is on sports talk radio occasionally in the Twin Cities from his days when he was coaching at North Dakota State, and he is witty, friendly, and funny. Miles is an excellent coach and has won wherever he has gone, and I think he is good for the B1G. The Nebraska fans do not know how to handle basketball success.
I happen to be prosecuting unicorn poachers.