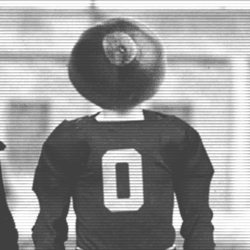 mmounts
---
DC (via Gwinnett, GA)
Member since 23 May 2013 | Blog
Helmet Stickers: 18 | Leaderboard
Raised in the South and hour outside of Athens. Survived my teens and college as a Buckeye fan and had no shortage of trash talk sent my way. Recently moved to DC.
Favorites
NFL TEAM: Falcons
NHL TEAM: Capitals
MLB TEAM: Braves
SOCCER TEAM: ?
Recent Activity
Not a fan of cats, but my favorite GIF
It astonishes me what people will write on these boards when you know these kids read this. You people have zero insight into what is really happening so lets view this at face value. Our team has the opportunity to land one of the best recruits in the country....Lets not bad mouth someone, your comments could put him back in UK's corner.
nah....that doesn't happen until you hit the 6 thread threshold on "Is Gibson coming to FNL?"
Whelp my Friday night has now been filled. Steak & Beer....lets be honest it's been filled for a while.
I'm about to get my tickets, any suggestions on section. Looks like 552 is essentially 11W.
This is very very strange
Thanks for the tip on Rhino's, although I loath Georgetown.
Being from GA and living in DC I do not have much in the area of OSU friends. Hopefully we can coordinate something for the DC-BAL area to get together. Looking forward to two games this year.
A lot of you seem to be missing the fact that we still need another quarterback in this class. Hasn't the OSU staff been on record saying they will take 2?
I live in DC. Yesterday, they pretty much took over Nats pregame area (Fairgrounds). Have seen several other pop ups of BIG. I'm just happy I have two games to go to this year.
Very Surprised only one mention of Dallas, pretty much ruled the first half of the 80's. MASH was my favorite.
Gold Standard for Protein by far- I prefer 100% casein for quick lunch workouts/meal replacement and 100% Whey for longer workouts
C4 is the best preworkout I've used in the past 6 months.
Amazon is the best place for prices and if you have Prime free shipping is a nice bonus.
First post here. Words cannot describe how excited I am to have 2 games close enough to attend. Born and raised a Buckeye, but grew up in the depths of the SEC (Georgia), and have yet to see a game in my life (depressing, I know). Recently moving to DC has given me the opportunity to go to this game and I am needless to say, pumped. I'm going to need to meet up with some fellow 11ws, as I am solo in the OSU friends department in DC. Look forward to organizing something as the date gets closer.