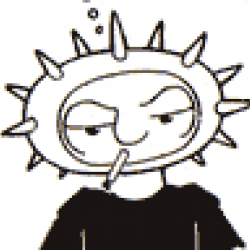 misterpants
---
Member since 07 March 2011 | Blog
Helmet Stickers: 200 | Leaderboard
Favorites
SPORTS MOMENT: February 22nd, 1980. January 3rd, 2003 wasn't too bad either.
COLLEGE FOOTBALL PLAYER: Ever? Archie Griffin. Now? Braxton Miller.
COLLEGE BASKETBALL PLAYER: Ever? Clark Kellogg. Now? Aaron Craft.
NFL TEAM: Bears
NHL TEAM: Blackhawks
NBA TEAM: Meh
MLB TEAM: Meh
SOCCER TEAM: Meh
Recent Activity
I like their chances against 'Off Week.'
Will players still be required to hug and compliment each other?
For what it's worth, the article link goes through donotlink.com to avoid boosting the troll's page rankings. Well done, 11W editors.
I assume he wears #132 because he's planning to be four times better than Kareem Abdul Jabbar.
For what it's worth, Bob Atha was a walk on, and had a solid career as a backup QB behind Schlichter and Tomczak.
I am going to go out on a limb and wager that this is the first time Lindy Fralin has been mentioned on 11W.
This is probably the youngest defense we've fielded since the late 60's. Compare this depth chart from last year's Michigan game:

http://grfx.cstv.com/schools/osu/graphics/pdf/m-footbl/2012-two-deep.pdf

... with the one from this year's Michigan game:
http://grfx.cstv.com/schools/osu/graphics/pdf/m-footbl/2013-two-deep.pdf
You can complain about coaching all you want, but you'll be hard pressed to find a dominant defense that's comprised of first and second-year players.
Seriously. Harley may have done more for tOSU football than any other single player.
Yes. The grammar police have been called.
Don't mock Herbie. He also broke the story of Jim Harbaugh's hiring at Michigan.
I should point out that that incident followed a moment where Bauman callously snatched away a ball that Arthur Schlichter had intended for another player.
tOSU rushed three for a big chunk of the UM game. The defensive line is young, and has shown consistent improvement over the course of the season.
Ohio State has a young defense, and will be better next year. The only seniors on the Ohio State depth chart tonight were C.J. Barnett and Pittsburgh Brown.
Agreed. The D-Line wasn't the problem.
Ohio State was outplayed. Hopefully, our guys tip their hats to Sparty, and wake up tomorrow morning and get back to work.
If we do play Clemson, we can finally pay them back for the time Charlie Bauman carelessly ran in to the outstretched hand of Wayne Woodrow Hayes in the `78 Gator Bowl.
I remember a writer calling Desmond's Heisman pose "One of the most under-criticized dick moves of all time." I wish I could remember who said it so that I could give proper credit.
By my math, the Big Ten has won 23 more NCAA hockey championships than the SEC.
Baylor didn't play Stanford football.
Well, Purdue got 36 more yards than Florida A&M, so they've got that going for them.
I was sitting close to the Ohio State bench, and in the second quarter I heard coach Coombs telling his players not to get bored.
No need to apologize. According to the Centre Daily Times, the newspaper of record in Happy Valley:
It added up to the most points allowed by Penn State since 1900. The Nittany Lions allowed 106 points at Lehigh on Nov. 11, 1889 and allowed 64 points to the Duquesne Athletic Club on Nov. 25, 1899.
Given that, you are correct in that last night's 63 is the highest point total any B1G team has hung on Penn State.
... and I was at the Shoe when tOSU hung 70 on Northwestern. I think Bob Atha played three quarters that day.
A quick look through the interwebs indicates that we scored 83 against Iowa in 1950, though I can't claim to have seen that in person.
Still plenty of good seats available, if anyone feels like making the trip. I bought my ticket from the box office last week, and am sitting five rows back at the 50.
Manti Te'o's girlfriend must be rolling in her grave.